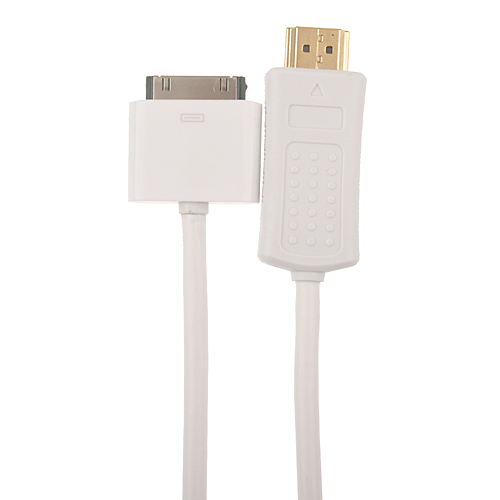 Features:
Apple dock connector to HDMI cable.
Compatible with iPad 1/ iPad 2/ New iPad/ iPhone 4/ iPhone 4s/ iPod touch 4th.
Transmits video and audio to an HDTV or HDMI device.
Easily plug and play, no need external power supply, no need jailbreak.
Support 720P/ 1080P High Definition signal output.
Support videos, movies, MTV, Podcast, Youtube(online), photos etc.
Support online video on internet webpage(support Quick Time)
Support online FM radio, MP3(iPhone4), phone on Powerpoint.
Can output the audio of the online games and TV programs.
Length: 1.8M
Weight: 71g
Package include:
1x1.8M HDMI Cable