You can use this 5000mAh battery power bank to charge your iPhone, iPod or other mobile phones very conveniently. This power bank battery pack has a great performance and appearance. The power bank also supplied with 8pcs different connectors for wide compatible with more cell phones. So you do not need to worry about the battery lifetime.
Features:
With two USB output port,it can charge two devices at the same time .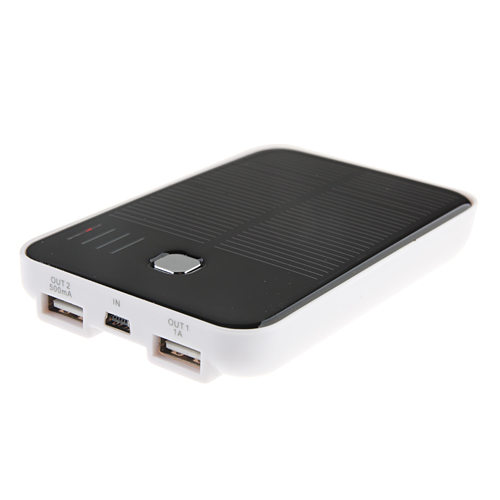 With 5000mAh high quality lithium Polymer battery, it can charge a mobile phone 3-4times,or charge iPad or Samsung P1000 1 times.
LED display the charge state.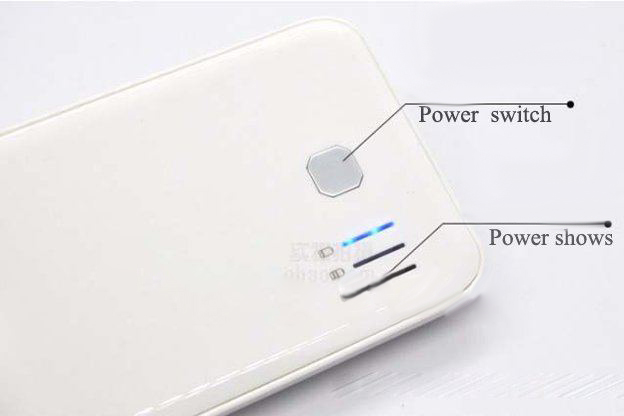 Safety:over-charge protection; over-discharge protection、over-load protection; shortage protection
Designed to provide power for your iPhone, iPad, iPod and mobile phones.
Built-in 5000mAh high capacity rechargeable Li-Ion battery.
5000mAh capability, powerful with long operation time.
With 7 connectors, be compatible with most iPhone, iPad, iPod and mobile phones.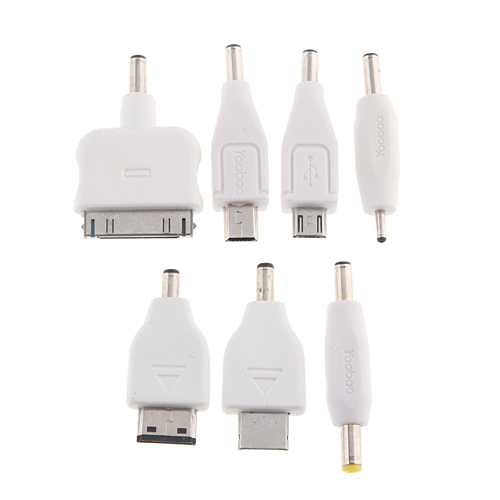 Double USB output, more convenient.
High efficiency of power conversion.
Electricity-saving function.
With LED power indicator.
Press the centre button to charge and press it again stop charging.
Partable, practical and long cycle life.
Safe and reliable, perfect for using on travelling and outdoor activities.
Specifications:
Output capacity: 18.5Wh(5000mAH)
Input:5V,1A
USB Output1:5V,1A
Output2:5V,500mA
Net Weight:about 145g
Size:110*70*16(mm)
Package Size:190 x 115 x 20mm
Charge time: about 8.5 hours
Color: black and white
Compatible:
Part 1: iPad,iPhone
Part 2:Cell phone,iphone,ipod,all digital devices charged via USB port
Package included:
1 x 5000mAh Power Bank for iPhone
1 x USB Retractile Cable
1 x Mini USB Cable
7 x Connectors