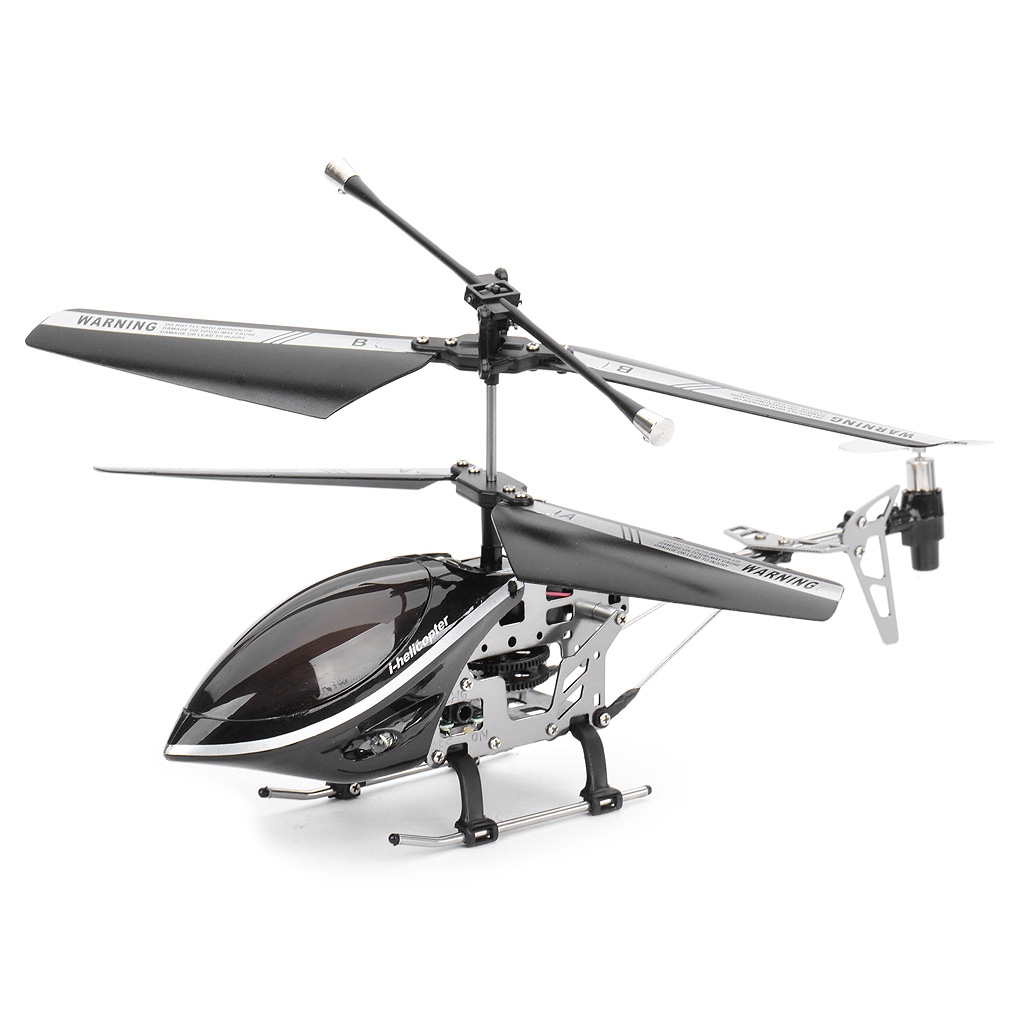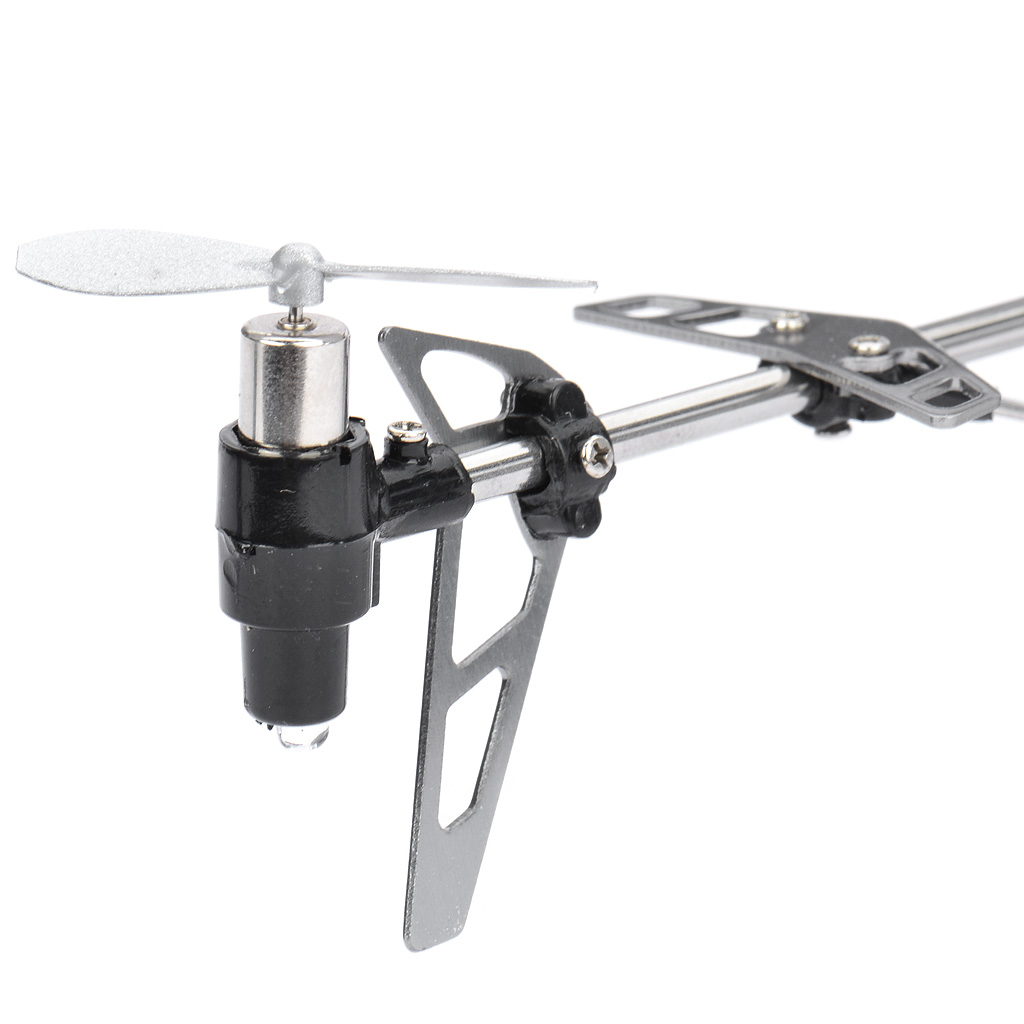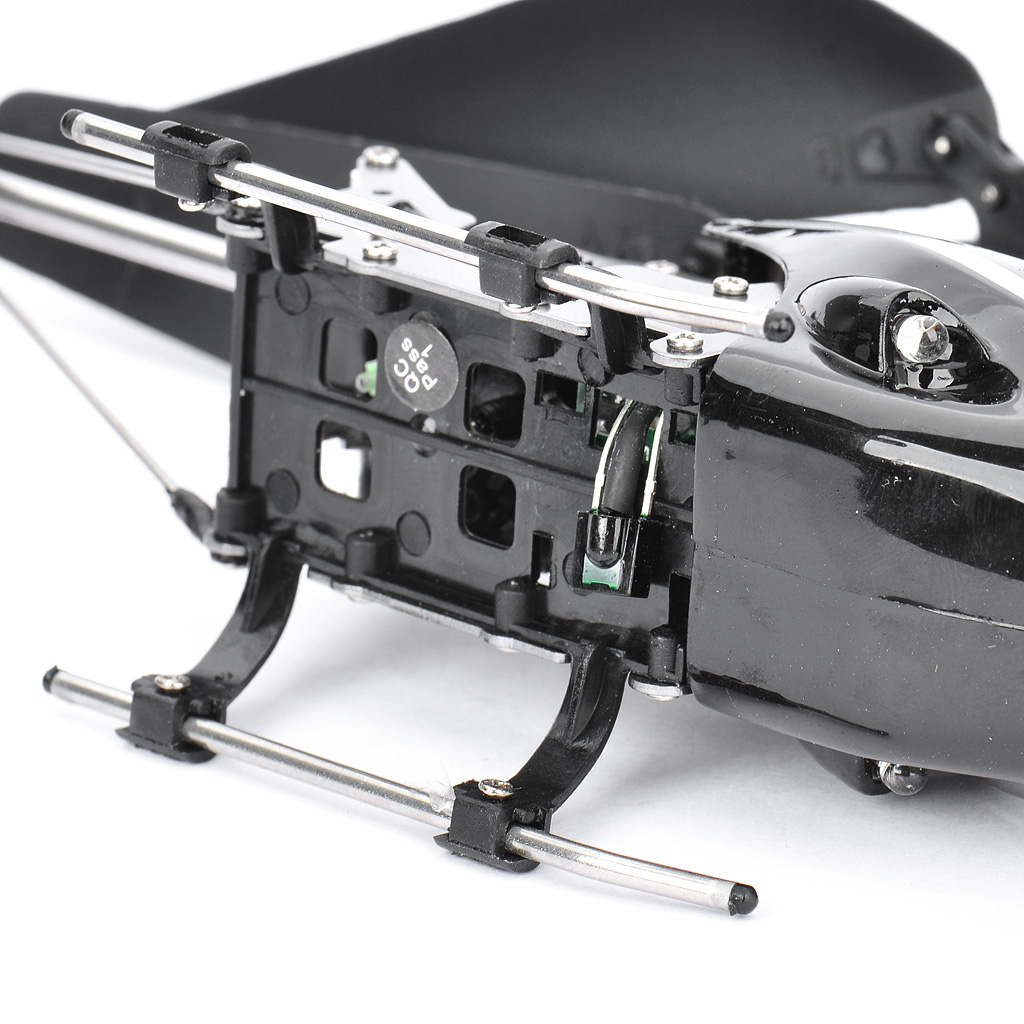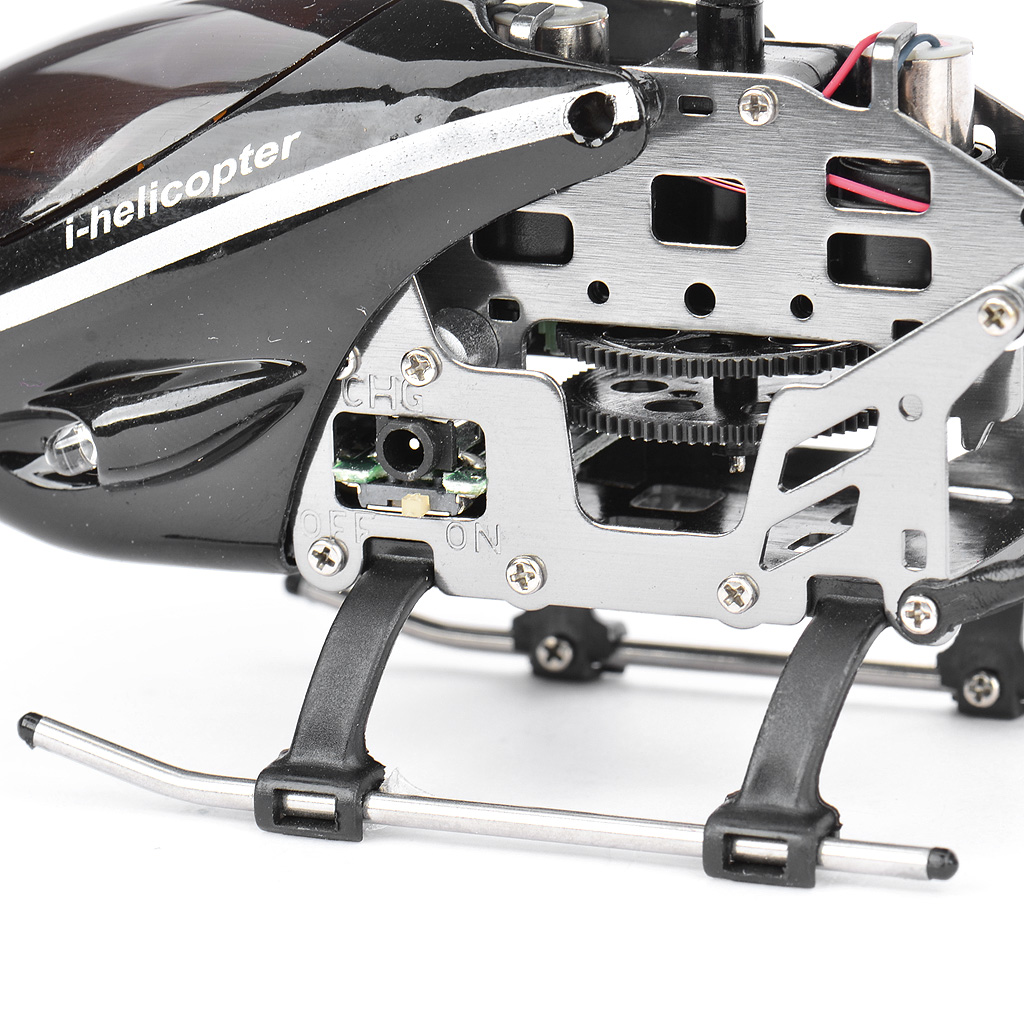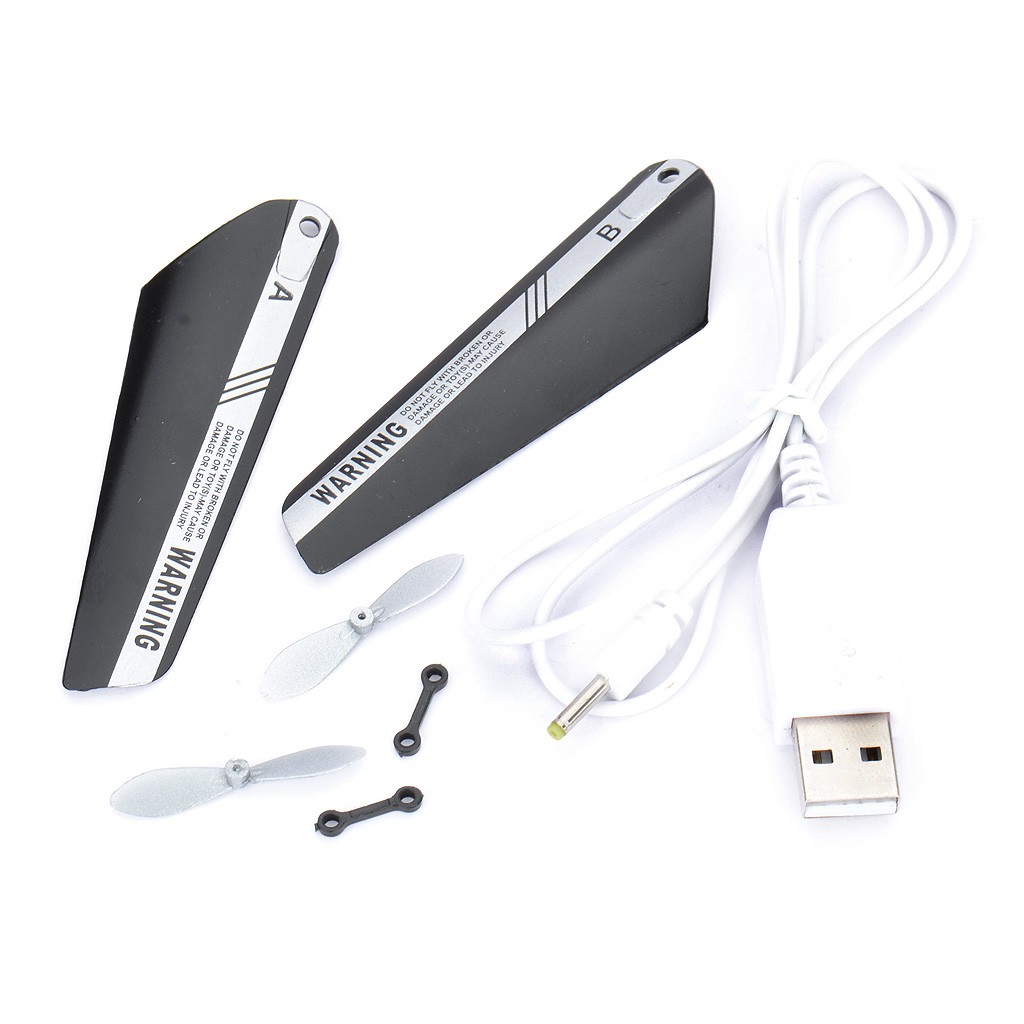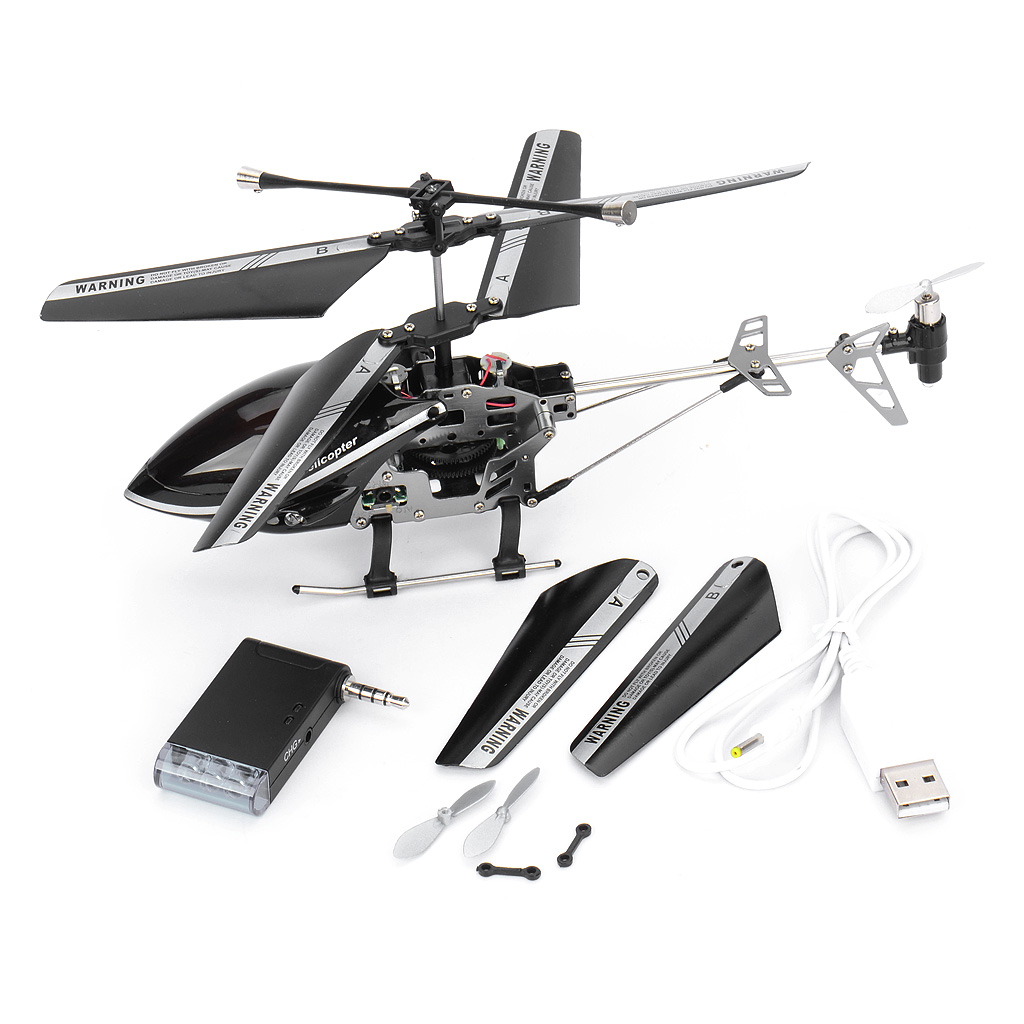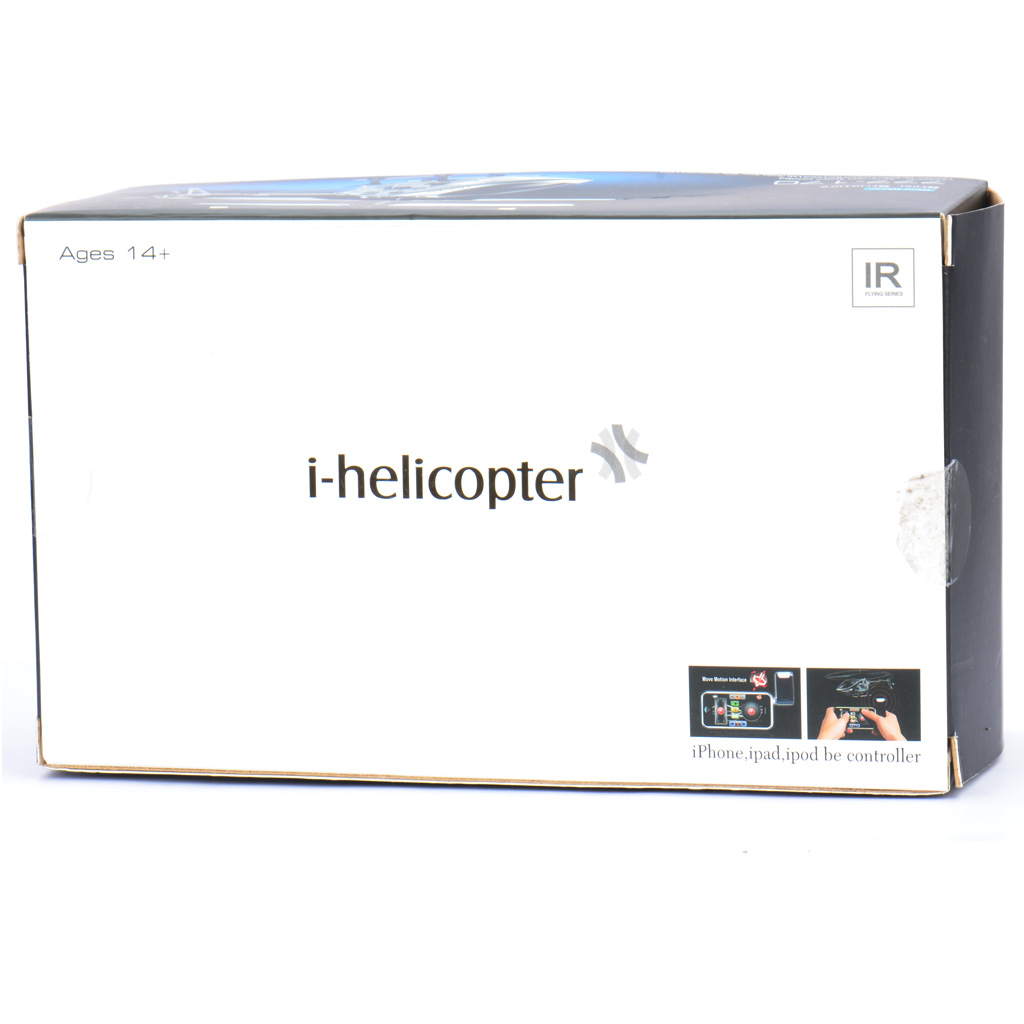 Product Description:
- The iHelicopter is controlled using your iPhone, iPad or iPod Touch. All you need to do is download the controller App from the App Store and plug in the transmitter.
- A full metal body increases the strength of the helicopter and prevents damages upon crashes. The coaxial structure helps the helicopter to fly stably.
- The App can control all 3 models. Furthermore the App features a band selection (A/B/C) which makes it possible to have 3 iHelicopters flying in the same area. Each package comes with a USB cable to charge the transmitter and the iHelicopter.
Specification:
Brand:
 Happy Cow
Model:
  777-170
Helicopter size:
19.0 x 9.5 x 4.2 cm
Package Dimension:
23 x 14 x 9 cm
Gross Weight:
220g
Battery:
3.7V 200mAh Li-Polymer
Movement:
 Left/Right Rotation, Forward/Back, Hover and Land
Control Range:
 8~10 meter
Charge Time(Transmitter):
120 minutes
Charge Time(Helicopter):
45 minutes
Playing Time(Transmitter):
120 minutes
Playing Time(iHelicopter):
8-10 minutes
3 Channel Band Selection (A/B/C)
Gyro Tilt Control
Suitable for all iPhone, iPad and iPod Touch models

Content

- iHelicopter (100% Assembled)
- Spare Rotor Blades (2x)
- Spare Tail Propeller
- USB Charger Cable
- Instruction Manual

Operating instructions:

- Download and install the "i-helicopter" App from the App Store (http://itunes.apple.com/us/app/i-helicopter/id439500840?mt=8)
- Charge the transmitter and iHelicopter via USB
- Plug the transmitter in the audio jack of your iPhone, iPad or iPod Touch
- Turn the volume to the max
- Fly the iHelicopter