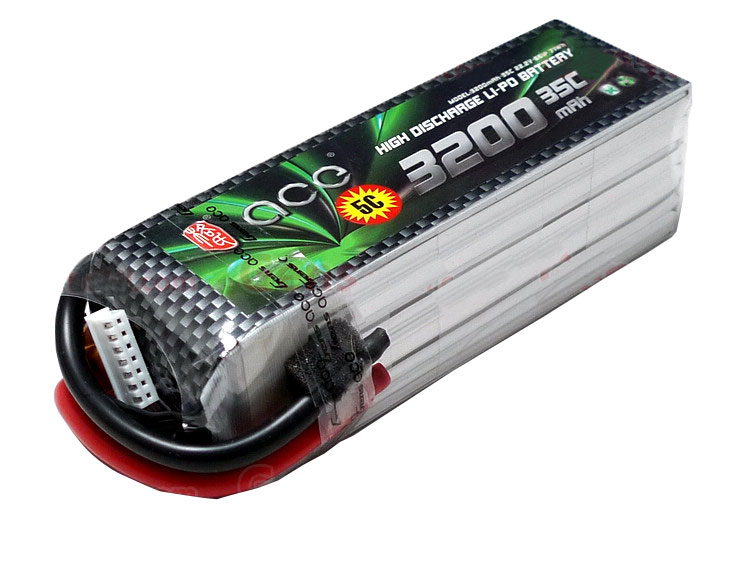 What about the ACE™ LiPo Battery Pack
ACE™ Battery is a Brand is under a technology company, they are one of the biggest and best quality Li-Po battery manufacturer in China. Since 1998 they researched and developed high end battery products in different fields. ACE™ Battery has long being the champion's choice in all kinds of competition, RC Helis, RC cars, planes... you name it. One thing special with ACE™ Battery is that they use two pieces of thin aluminum plate for cooling and protection for the Li-Po battery pack, which no other company does. It's the problem of "Cost", ACE™ Battery provides good quality and reliable battery pack at a very affordable price, that's why we chose them in the first place. Helipal has faith in their product .
Why choose ACE™ Battery?
It's because of their products quality. You can charge with large current (5C) and the battery still got long life span, only good quality Li-Po can do this, As you can see in the following picture, they use aluminum plate to help to protect and cool the Li-Po cell, no other factory does it. For the Li-Po material, they use import material, it gives very good power output and durability, that's why champions use the ACE™ battery to compete. And the main point is, they are not expensive, since they are the leader in the industry, they get the low price in sourcing material, so we think that ACE™ battery is the best choice for every RC players.
Specification:
| | | | |
| --- | --- | --- | --- |
| Cell: | Lithium polymer power Batteries | Capacity: | 3200mah |
| Voltage: | 22.2V | Continuous discharge rate: | 35C |
| Volume: | Length 13.5 cm;Width 4.1 cm;Thickness 4.1 cm | Weight: | 520 g |
| Cable length: | The main power line (bare) 8 cm, 3.6 cm balanced line |   |   |