Specification Drawing: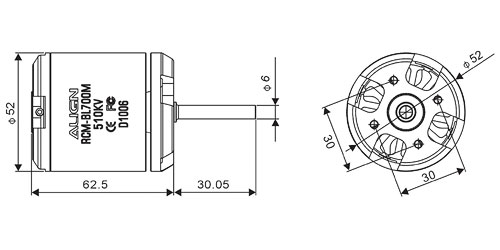 Wiring Schematic Drawing: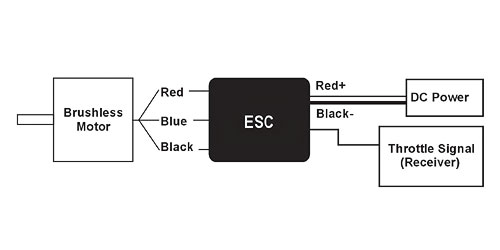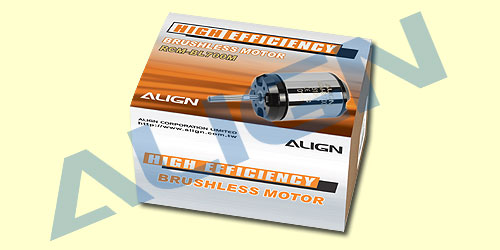 Features:

- The 700M motor features shelterless design to create the advantages of heat release and low temperature variant. The extended diameter for the rotor make it even more efficiency and high torque output.
- The 700M motor armature had a special balance adjust to improve the serious shaking problem that other tiny motors have.
- Maintenance free, high torque, high efficiency, stable and quiet.
- High-speed ball bearings, powerful magnetic outrunner rotor.
- Suitable for T-REX 700E helicopters.
Specification:
| | | | |
| --- | --- | --- | --- |
| Input voltage:  | DC11.1V-50.4V  | Max continuous current: | 90A/150A(5sec) |
| Max output power:  | 4000W/6600W(5sec) | KV value: | 510KV |
| Stator Arms: | 12 | Magnet Poles: | 10 |
| Dimension:  | spindle Φ6xΦ52x62.5mm | Weight: |   460g (prox.) |

Accessories:

- Socket screw(M4X10)X4 
- Washer(Φ4XΦ10X1)X4
- 4mm gilt terminal x 3