Align TREX 550E Combo V2 3GX KX021008
Introduction
Brand new redesigned 3GX represents a new generation of multi function flybarless system. The dramatically improved performance will create immediate impact on any enthusiasts.
3GX is currently the smallest and lightest flybarless system on the market. Two ports to directly connect Spektrum and JR satellite receivers, along with full support of Futaba's S-BUS system.
Based on the 3G FL760 manual setup process, the 3GX can be setup in a few minutes through a simple process. In addition, the 3GX can support all of the CCPM swashplate system currently on the market including 90, 120, 135, and 140 degrees swashplates.
Graphical illustrated instruction on the computer setup software directs the user through a step by step setup process, allowing for quick setups without omitting any steps.
Support Bluetooth connectivity. With the soon to be released Bluetooth connectivity kit, 3GX can be programmed wirelessly from a PC. Eventually there will also be smartphone apps allowing live adjustments to 3GX without powering down.
With 3GX's built in Align RCE-G600 governor function, no external governor is needed to reduce electronic wire clutters.
A library of pre-configured 3GX settings specifically available for T-Rex series of helicopters, allowing pilots to achieve the most optimal setup for their helicopters.
Three levels of flight mode is available on the 3GX to provide different feels from beginners to advanced pilots.
Custom parameters have been opened up in 3GX to allow pilots to fine tune numerous settings for swashplate and rudder. Settings export feature allows custom settings to be shared amongst friends.
3GX utilizes brand new gyroscope sensors of the highest specifications when compared to other flybarless systems currently on the market, allowing it to be used under harsh conditions. Dual axis plus rudder sensor dramatically improves swashplate and rudder correction precision compared to last generation 3G. This is clearly noticeable in stable hover as well as highly aerobatic routines.
Suitable for helicopter of all class from 200 to 700, glow engine or electric powered. The superior vibration resistant characteristic is evident even when mounted with harder double sided mounting tape.
3GX utilizes 16 bit processor which is 4 times faster than previous generation, along with a completely re-written firmware. The result is a dramatic stability improvement from previous generation, with stability that rivals a flybarred helicopter, yet posses explosive agility.
With built in pirouette compensation function, 3GX is able to stabilize the helicopter on a fixed point during pirouetting maneuvers. Pirouetting flips type of maneuvers are easily accomplished with precision.
3GX's rudder control is similar to the high end GP-780 gyro in that rudder sensitivity is catered specifically for the helicopter's rudder response characteristics, allowing consistent rudder feel even under high speed conditions. This excellent control feel will allow pilot of all skill levels to experience the perfect integration between 3GX and helicopter.
Additional peripherals planned for the 3GX includes 3-axis accelerometer, 3-axis magnetic compass, and GPS positioning system. While the commonly available position hold gyro system utilizes only 6 sensors, 3GX's total of 10 sensors ensure positioning of helicopter with superior accuracy, providing the ultimate solution for aerial photography or other special purposes.

Users must about a particular concept of security that operate R / C helicopter to ,
Make Darauf,read and follow the related instructions in the User Manual before the Flug.

Features

1. Newly designed aerodynamically efficient metal main blade control system, with high rigidity and superior control precision.
2. New lightweight high precision main gear, with excellent balance and stability.
3.The most optimal motor pinion ratio and tail gear ratio to achieve the most efficient power output and flight characteristic .
4. New lightweight rigid metal main shaft bearing blocks.
5. Integrated swash anti-rotation guide and gyro mounting platform.
6.Brand new CNC machined metal tail gear box, with thicker side plates to increase rigidity. The more streamlined design also allows for simpler disassembly .
7. Dual section battery mount for optimal CG position based on battery weight.
8. 3K carbon fiber side frame and base plate, simple yet highly rigid for ease of maintenance.
9. High quality 5mm carbon rod and CNC metal tail scissor control arms are used in rudder control system to improve rudder lockingand control effectiveness.
10. Newly designed rear mounted rudder servo mount, for pleasing aesthetic as well as improving side frame strength and protection to the rudder servo.
11. High speed rated thrust bearings in tail blade grips.
12. High efficiency torque tube drive.
13. Additional radial bearing is added to the one way bearing block to ensure smooth rotation, and eliminate jammed one way bearing.
14. High strength carbon fiber used on tail fins and tail boom supports.
15. New lightweight landing gears.
16. High grade airbrushed fiberglass canopy.


Focus shot 1 ( new aerodynamically efficient metal blade control designed )



Focus Shot 2 ( dual battery mount section )

Focus Shot 3 (CNC main drive wheel )

Focus shot 4 (New easye,rigid metal main shaft bearing bucks / Integrated swashplate anti-rotation and leadership gyro mounting platform )

Focus shot 5 (rear mounted rudder servo mount )

Focus shot 6 ( Brand New Carbon control rod assembly cover )

Focus shot 7 ( Brand new CNC Metal tail gear to raise with thicker side plates
Stiffness , the slimmer design enables a simpler removal )

Focus shot 8 ( metal tail arm with wear Huelse )

Focus shot 9 ( M0 , 8 131T Autorotation Tail Drive Gear : 34T Tail Gear)

Focus shot 10 ( 600MX high efficiency , high torque motor buerstenlosen )

Focus on income 11 (520 Carbon Hauptrotorblaetter )

Focus shot 12 ( DS610 Digital Servo / Servo Arm DS6 )

Focus for the year 13 ( DS620 Digital-servo/RCE-BL70G ESC )

Focus shot 14 ( 3GX Flybarless System)


Specification ( 3GX Flybarless System) :

 
Main Rotor Diameter: 1188mm
Tail Rotor Diameter: 254mm
Autorotation Tail Drive Gear: 131T
Drive Gear Ratio: 1:10.62:3.85
Weight(With Motor): 1800g
Flying Weight: Approx. 2800g



Included accessories:
T-REX 550E V2 3GX Kits Set X1
RCE-BL70G Brushless ESC x1
520 Carbon fiber blades X1
DS610 Digital servoX3 set
3GX Flybarless System X1 set
90mm 3K Carbon Fiber Tail Blades X1 Set


Radio transmitter and electronic equipment required for assembly:
 
Transmitter(7-channel or more, helicopter system)
Receiver(7-channel or more)

package 1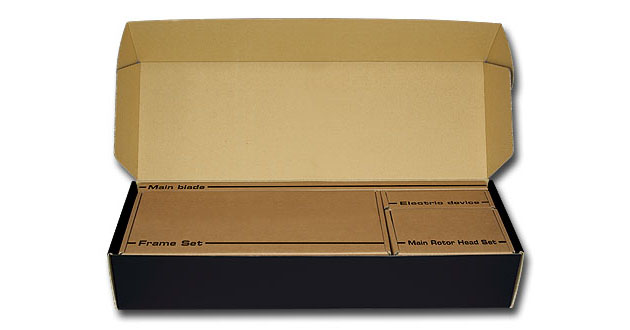 package 2





HobbyWOW , sends you all!

Do you know?


such as remote control , Li - Po battery , charger or somethings you can not imagine.


We promise that we will send you ALL !

Suitable for :





Size comparison: