Arduino Color Recognition/discrimination Sensor Module Detector TCS230D TCS3200D


Features:
- This module USES TCS3200D, is TCS230D upgrade product. TCS3200 is static  recognize object color, and according to the color information output different frequency, through the MCU to convert frequency sampling to RGB color data. We provide Arduino code which has been completed transformation frequency to RGB value, the user need only make a little change and can use directly, greatly shorten the user development time.
- All IO pin are lead out, can control LED fill light through the IO. Also can directly short connect control pins and GND pin through jumper, at this time LED will be always on. Working voltage 3-5 V, frequency output 10-12 KHZ, duty ratio is 50% .
- Try to ensure light source is constant when testing, don't move easily or change the light, had better be in closed environment to test and result is better.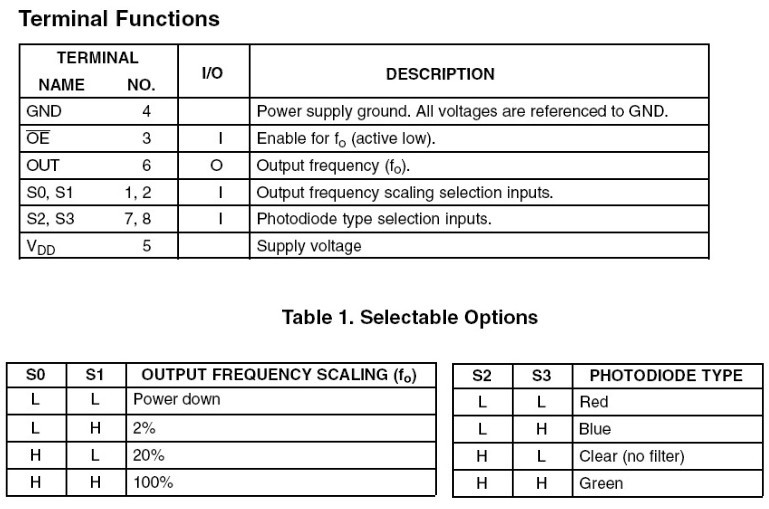 Package included:
1 x Color Recognition Sensor Module