Arduino DS18B20 Temperature Sensor Module
Different to thermometer, our digital temperature sensor based on DALLAS ' DS18B20 provides calibrated digital temperature readings directly and precisely without complicated calculation in code. It measures temperatures from -55°C to +125°C (-67°F to +257°F) with ± 0.5°C accuracy from -10°C to +85°C.
This module connect with Arduino Special Sensor Shield V4.0.
Link the digital Temperature Sensor to No.12 of digital I/O.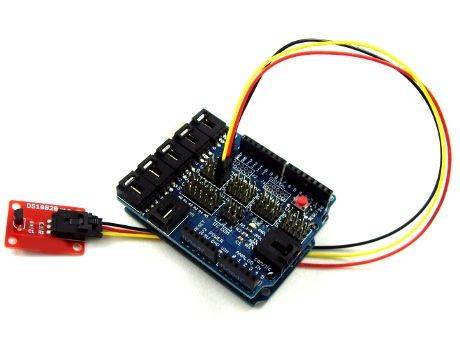 When connecting to Arduimp sensor shield,you need Arduino sensor cables (15cm / 30cm / 60cm / 100cm / 200cm optional)