Arduino Light Sensor Module for Sensor Shield

Based on LDR (Light Detect Resistor), this Light Sensor Module measures the environment light intensity and input data to Arduino through the analog IO port of Sensor Shield. Great tool for light following robot, gardening system or home alert system.
Features:
- This brick is based on photoresistor,can be used to detect intensity of environment illumination.
- Building interactive work is as easy as piling bricks, just plug it to this Arduino Sensor Shield with a buckled cable, and make it looks professional and neat.
- This module can be used with Arduino Special Sensor Shield V4.0.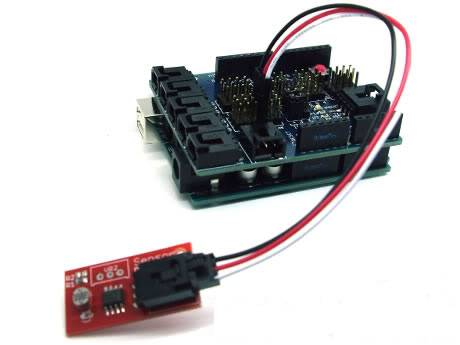 - You can do some simple design about it,it support "plug and play".