AUNE X5 WAV Music Player HiFi Stereo 16bit 44.1kHz Match CD Player

Description:
- X5 WAV player is the latest development of mini high-quality audio player of aune .
- X5 is the new member of the aune X mini desktop HIFI series , which uses the ARM framework, deal directly with the digital music signal in the underlying . It belongs to the type of a rare hardware solutions player on the market , Perfectly adhering to the small shape of the X-Series characteristics of high quality, low price.
- X5 player as a WAV lossless music player, music signal processing format is exactly the same with Philips & Sony formulate CD (Compact Disk) , and supports the entire rail WAV file. Like the X5 players with (aune) CDPRO Wheel in to output 16BIT.44.1kHz digital signal additional output I2S signals, the separation of data and clock signals can effectively avoid jet lag-induced distortion (of JITTER) X5 can solid-state playback of music data, can completely avoid the distortion caused by the mechanical equipment and the secondary cache and CPLD technology on the quality of the digital signal output can go beyond the system's CD turntable!
- The WAV player currently on the market generally use single-chip TCXO framework mostly borrowed directly free of foreign open source. The root cause of the X5 core algorithm and the underlying architecture completely by aune fidelity player design team on the basis of the five years of experience in the development of independent design, which also has a good core data.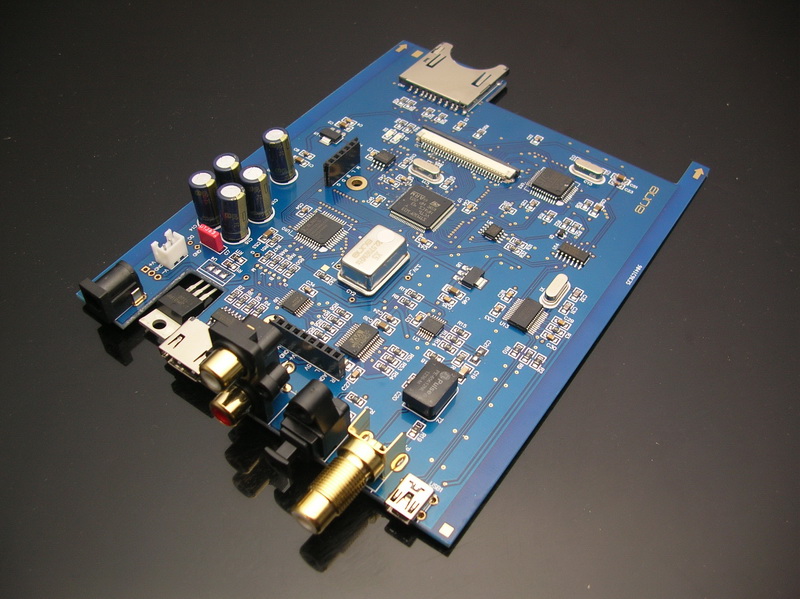 X5 Main technical characteristics:
1. Completely independent core digital processing part
- The MCU is responsible for the remote control and display, ARM is responsible for the parallel data output. The CPLD part responsible for IIS each clock phase synchronization and standard IIS data flow generation, WM8805 responsible for low jitter (5ps) SPDIF output ---- the entire design in three independent data processing part, the equivalent of 3-core design.

2. Ping-pong cache data processing technology
- The playback decoding design objectives to achieve the underlying single-threaded premise, X5 ARM internal open up the two sets of data cache, a group responsible for sending data, a group responsible for receiving data from the SD card. Data receiving buffer can be rapidly due to the much faster than the data output of the data reception speed; when the data within the data output cache is empty, the two groups of cache functions mutually exchange, data cache into a data output buffer, proceed with the next set of audio data. Ping-pong buffer data processing technology used by the two sets of cache interaction can ensure that the audio data stream super stable, to avoid data jitter caused by software processing.
- The complete process is: play digital music signal, X5 precision clock as a master device, synchronous ARM issued mandatory high-precision sampling pulse WAV data, the ARM ping-pong cache handling mechanism to process the data, to ensure that the man-machine operation and read SD, I2S data is not interference. X5 music processing, clock, can accurately restore the voice of the original appearance, which is the X5 as low as 0.8PPS (pp) jitter test cum laude fundamental reason.

3. CPLD core digital reforming technology
- High-speed programmable logic processing m odule, CPLD high-precision clock divider to generate stable high-precision, low jitter, phase strict the I2S clock signal to synchronize , MCK BCK LRCK 2 synthesis the WAV send from ARM to I2S serial data stream .By watching ordinary WAV player board architecture design schematics very easy to tell the difference between the two!

4. I2S Digital Signal socket
- I2S socket specification which developed by Philips will become one of the global standard for digital audio data format ,X5 in particular have the output digital IIS output socket

5. Humanized operation interface
Support multiple folder:
- Support multiple language: English, Simplified Chinese, Traditional Chinese
Simple UI interface:
- The most important is a first –class sound performance

Product Information:
- Name: aune X5 WAV PLAYER
- Color: Black
- Size : 135*170*51(mm)
- Weight: 2(Kg)
- Material: Dedicated all-aluminum chassis structure

Product technology :
- Aluminum sand blasting process
- Front panel thickness 5mm

Highlights:
- The all-aluminum chassis and aluminum buttons, industrial design appearance
- The quality linear power
- Panasonic pitched FC series of high-speed capacitance
- ON regulator IC with a full range of high-quality TFT color display screen
- All operations can be remote
- Using high-precision 0.5% precision resistors
- Murata X7R chip capacitors, important output position a Murata COG output capacitance
- LM1086's two low-noise regulated power supply
- The high-end version with the ShenZhou spacecraft crystal the brand HaiChuang crystal
- Module interface user-friendly escalating

Package Included:
- Aune X5 WAV PLAYER
- Power Adapter( 220V/110V)
- User Manual
- Remote control

Specifications:
- Input Interface: SD card, maximum support 32G
- Output Interface: optical fiber output, coaxial output, IIS output , X5-A with analog output
- Digital output error: error of ± 1ppm, jitter 0.8nS
- Digital Output: THD + N:-130dB
- Digital output level: 0.5V p-p
- Input power: DC 6V 1.5A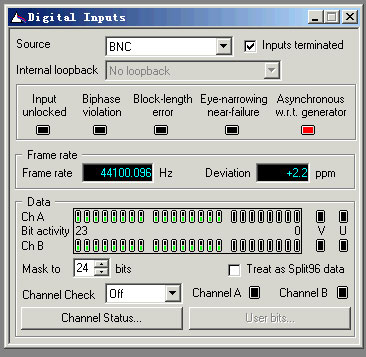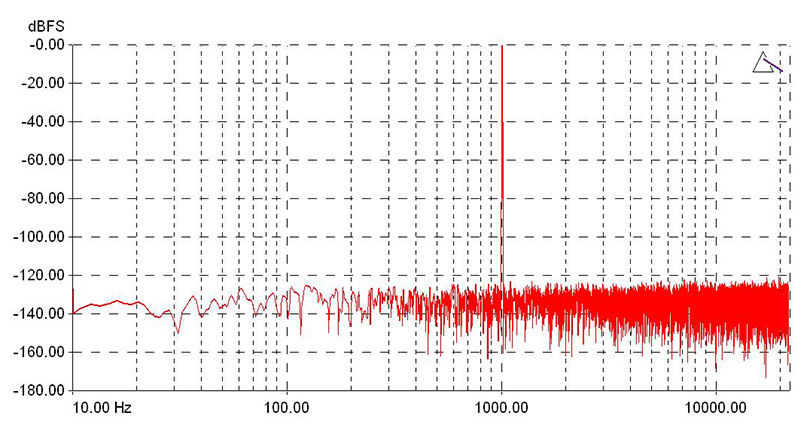 Test Video: