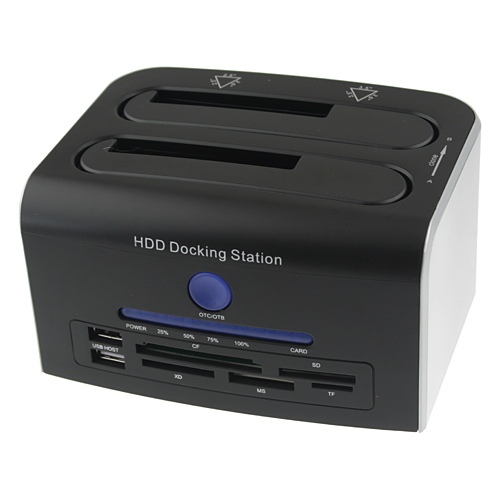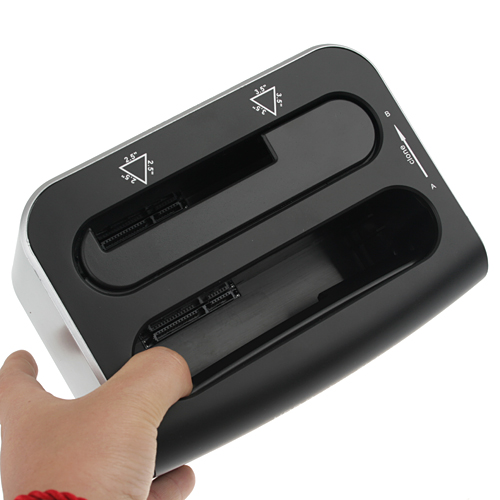 Features:
Standable,convenient and trendy design, fashion and cool
Multi-function HDD Dock with the one button backup
Front power switch is easy for users to operate.
Transfer interfaces adopt USB2.0+eSATA high speed data interfaces behind.
Much convenient for installing hard drive, fit for the users for data transferring frequently.
Reading and writing speed: it can maximally read 2 sets 3TB sata hdd with USB 3.0 standard speed 5Gb/s.
USB hub: USB 2.0/USB 3.0, 5 slots card reader, 2.5"/ 3.5" IDE port
Supports all 2.5" & 3.5" SATA HDD.
One touch Backup function( on USB port only)
Support up to 32G memory cards
With the function of cloning
The destination HDD's(B) Capacity must greater or equal than the source HDD(A), otherwise it cannot clone
Data read LED light and power source: input: 100-240V; Output: 12V.
LED indicator for power and HDD access.
Connect storage device to computer easily by USB3.0 interface
Easier installation design, tool free.
Four Plug: EU, AU, US, UK plug.
Size: 14.5cm x 10cm x 8cm
Package size: 20.5cm x 16cm x 8.5cm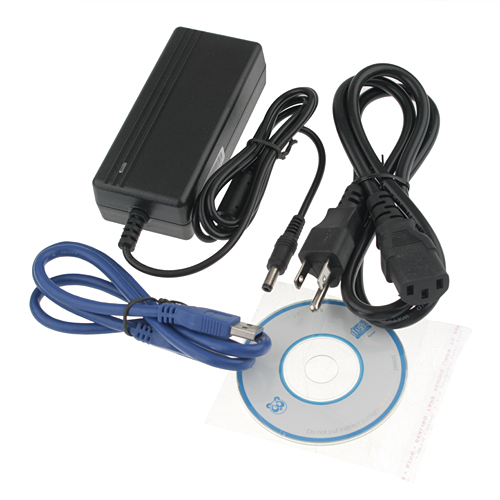 Package contains:
1 x HDD Docking Station
1 x Power Adapter
1 x Power Cable
1 x USB Cable
1 x CD Driver
1 x User Manual