Electronic Brick 5V Relay Module for Arduino
This Brick uses a 5V relay module to control high-votage elecrical devices. (maximum 250V).Connect the + and - pins to power supply, and you can use the digital signal to + pins to control the relay switch.
This birck work with Arduino Sensor Shield and Arduino Mega Sensor Shield via 3Pin Connect Cables.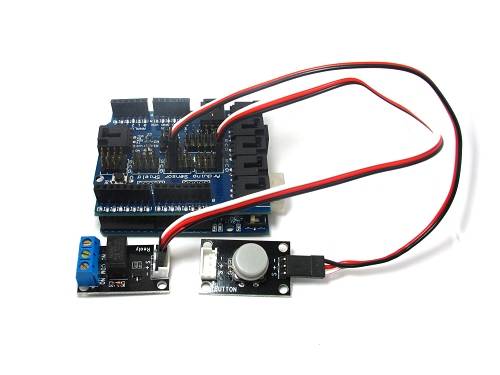 Or directly with Iteaduino V1.1