Electronic Brick Lighting Emitting Diode Module
When you connect the - pins to GND, digitla I/O output to S pin. When output is high level the LED ligh and the low level the LED off.
 
This birck work with Arduino Sensor Shield and Arduino Mega Sensor Shield via 3Pin Connect Cables.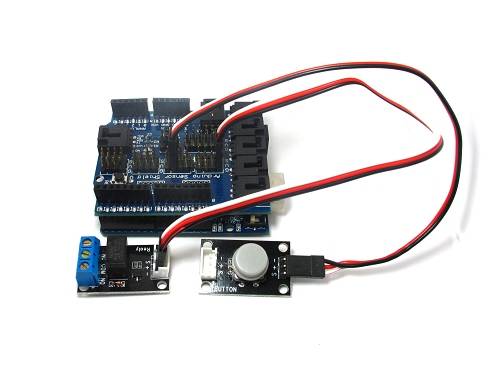 Or directly with Iteaduino V1.1