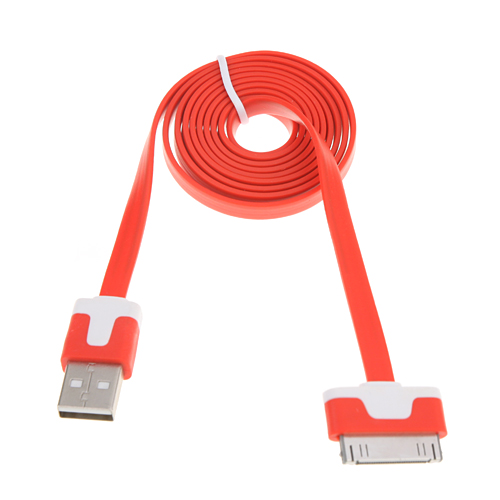 Features:
Flat cable, different colors, fashion and selectable
USB 2.0 Data Sync and Power Charger Cable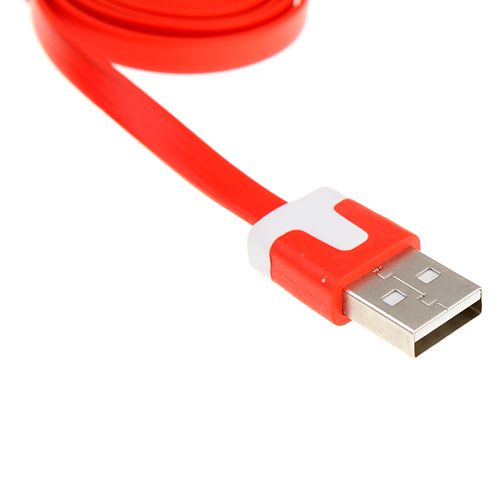 Update your iPod at high speed with the latest music and data.
The iphone Dock Connector to USB Cable offers throughput for quick transfer of your music and data to iPod.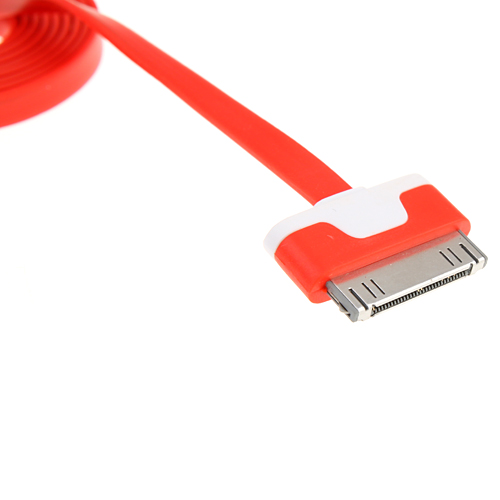 USB cable also has charging capability
Length: 1M ( 3FT)
Compatible with:
iPhone 1st
iPhone 3G
Iphone 3GS
Iphone 4G
iPod Nano 1st Gen 1GB, 2GB, 4GB
iPod Nano 2nd Gen 2GB, 4GB, 8GB
iPod Nano 3rd Gen 4GB, 8GB
iPod Nano 4th Gen 16GB, 8GB
iPod Touch 16GB, 32GB, 8GB
iPod Touch 2nd Gen 16GB, 32GB, 8GB
iPod 3rd Gen 40GB, 30GB, 15GB, 20GB
iPod Classic 160GB, 80GB, 120GB
iPod 4th Gen
iPod Video 60GB, 30GB, 80GB, U2 Special Edition
iPod Mini 6GB, 4GB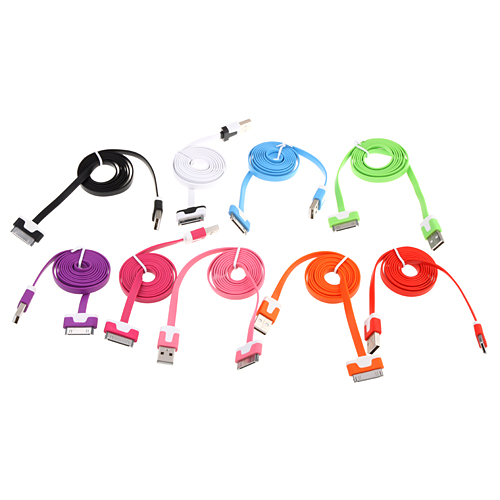 Color: 9 colors available: red, blue, white, black, green, orange, purple, pink, plum purple. please pick some of favor.
Package Includes:
1 x  USB cable