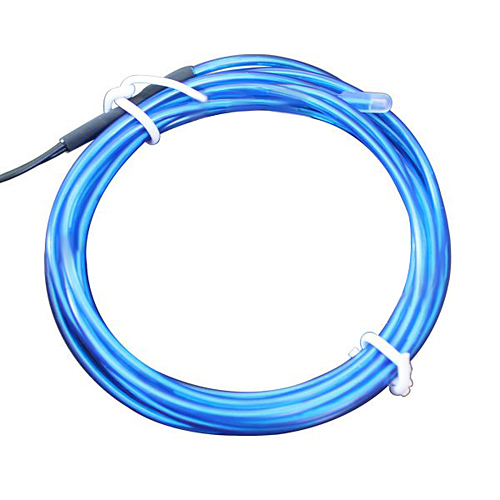 Features:
Colorful and beautiful EL wire, fashion and convenient
Energy saving, environmental protection, health, and toxicity of radiation does not exist.
Cold light source, fine, uniform, bright colors, colorful, suitable for day and night observation.
With excellent characteristics of waterproof, soft, curved, knotted, cut, splice.
Can be mounted by using tape, glue, pins, wire nails, plastic cards quickly and easily
Application:  
1.Automobile(Car): install on the car cushion, seat cover, wheel steering cover, safety seat belt, instrument frame and decorate cars inside and outside, with function of Constant light, Flash and Music control;  
2.Computer: install on computers case, display, keyboard, mouse cable, or twist with data cable and install inside transparent computer case for decoration;  
3.Christmas gift, new year gift: decorate the Christmas tree, Christmas card, Christmas craftwork, New year gift etc;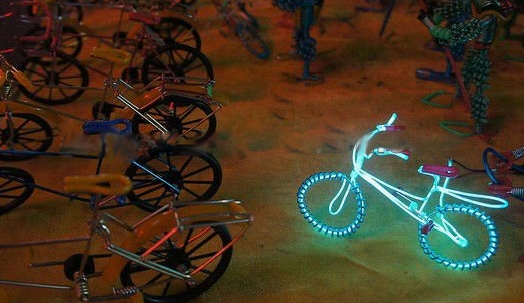 4.Advertisement, entertainment: Bending letter or image of advertisement, use as decorative light on stage, casino, night club, bar;  
5.Others: Flash toy, flash sunglasses, flash bracelet, flash waistband, mobile phone call flash band, flash dog collapsible, flash dog strap, flash backpack, cap, vanity. clothing, shoelace, frame (wheel) of bicycle for decoration. Tent, sign, traffic and fire control indication light, mine tunnel leading light.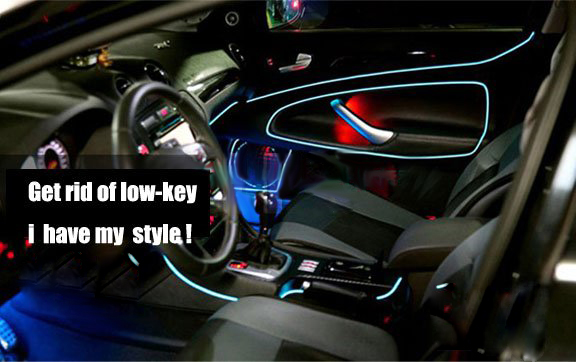 Specifications:
Size: diameter : 2.3mm
Length: 2 meters
Working voltage: 100 to 240V AC
Working frequency 1: 1.6 to 1.8kHz
Working frequency 2: 50/60Hz
Stretch strength: 1kg
Curving diameter: willfully curving
Distortion angle: smaller than 90°
Average alternating current: 50mA
flashing mode:slow flash-fast flash-constan on light
Color: blue  
Input: 80-90VAC/1000-2000Hz  
Operating Lifetime:3000~6000Hrs.   
Package contains:
1 x  2 Meter EL Wire
1 x Car Charger