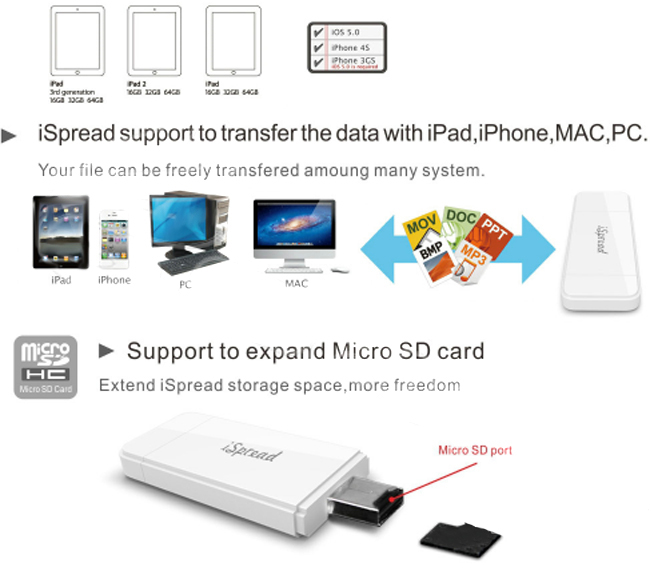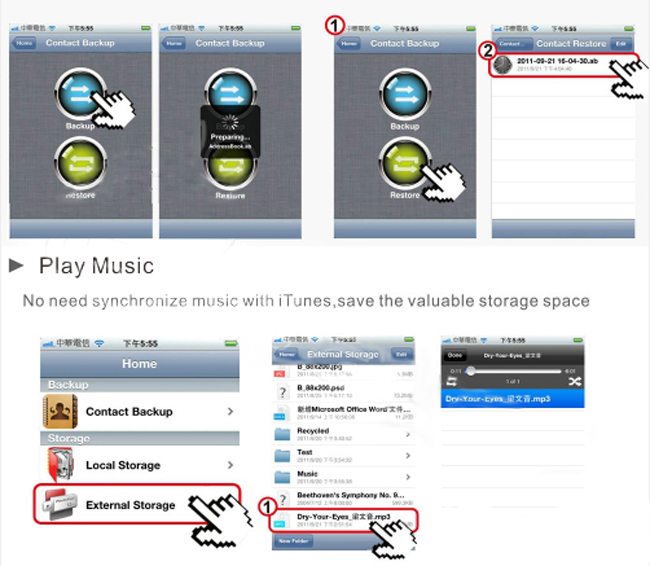 Features:
Double ports, one is USB, the other is for Apple 30 pins port
With the free APP software, supporting many kinds of file format. With super file management function.
Easy to backup/restore the contact information.
When you plug dedicated iSpread disk, it will prompt to download the free program from App store automatically.
Compatible for iPhone, for iPad
No need to synchronize with iTunes to transfer file.
You can back up the contact information and restore them from your device.
Independent broadcast program, supporting playing music through background.
Music streaming, directly playing music without occupying the storage for your iPhone/iPad.
With independent voice recording function. No need to download App program.
Separate connection to PC, it will work as a normal disk.
iSpread supports data transfer for iPad, for iPhone, for MAC and PC. Your file will be transferred freely among many systems.
Support extension of Micro SD card, extending up to 32G (not including Micro SD card). More space and more freedom.
Apply to OSX, Windows and  Linux system. 
Size: 73*27*7.5mm
Weight: 16g
Package:
1x USB Flash Memory Disk