Nine Eagles mini Cessna RC plane ( blue 2.4GHz Deluxe Edition )The plane for beginners - mini - format 3 -Channel Fixed Wing Aircraft
If you 're a beginner and looking for RC Aircraft,You have to consider the most important thing - "durability".The Sky - Eagle aircraft is the perfect choice for any beginningsr.Why say Sie?because wir,that it is a great gift package for all would be decidedn,so that we have some boys and girls get to this level to flyn,they have the job well chambert,by inserting it into walln,fencesn,Trees and concrete Boden,and survive it " intact "! Dank dem Material - EPP-Schaum,is the aircraft itself almost crash Proof,and there are several patented device on the propeller,that the quick release devicest,the separated from the engine in each crash wed,This can minimize the damage to the propeller,very useful devicest,We have tried and it has excellent funktioniert.Comes,the benefitsg,It is a simple 3 - channel airplane for beginners ist,You get the gas liftl,Heights and Seitenruder,that means flying in all directions to evenly controle.For a mini - airplane like thism,is it a good work in the fight against Wind,Thanks to the high - wing design and powerful motorr,order to maximize the stabilityn.You should enjoy it in a park about half a football fields,with slight breeze or wind downe,You have to start a small airstrip ( ca.10 m take off )n,otherwise you someone to hand - roll , the aircraft needn.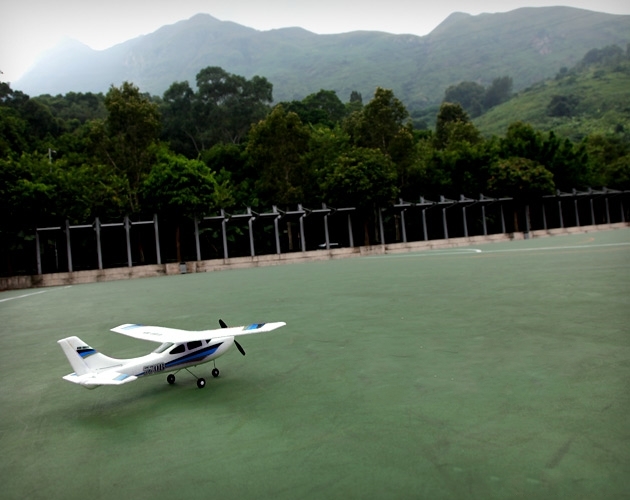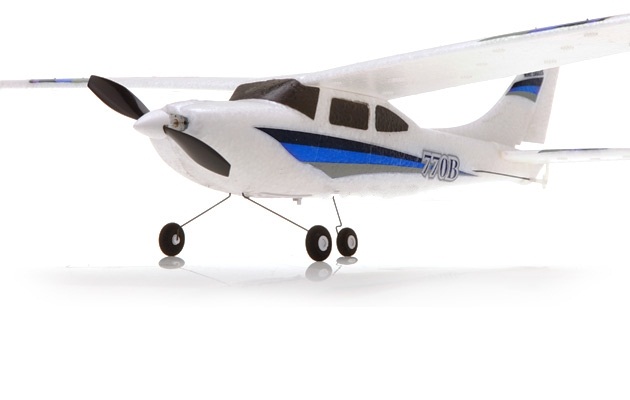 The Perfect Gift Pack for all beginners !


There are small size aircraft you less stress during gamesn,plus the aircraft body is almost crash Proof,so you can get this value package for your child for all Gelegenheiten.( For 10 years until a friend )



Take it in the outdoors and fly !





100% all in one package


You open the à - Carton,the battery aufzuladen,put the wings on the body and you're manufacturingg!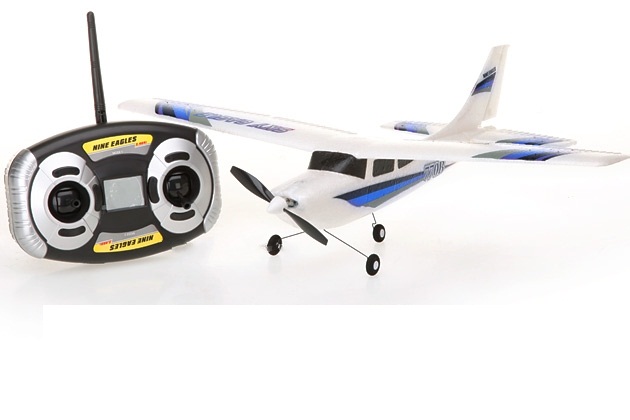 Compact size carrying case


Not only look goodn,very handy zu,You can take the aircraft outside this Schutzhuelle.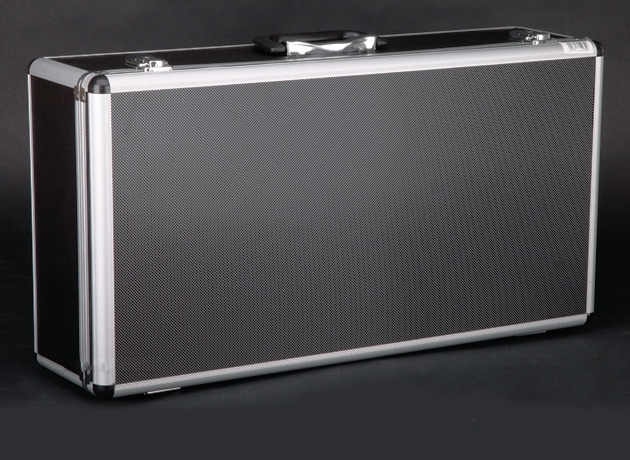 We love the size of the aircraft


This ist,what we called a park flyert,no Notwendigkeit,not go to a big airportn!Just goto the park and fly near the right Weg.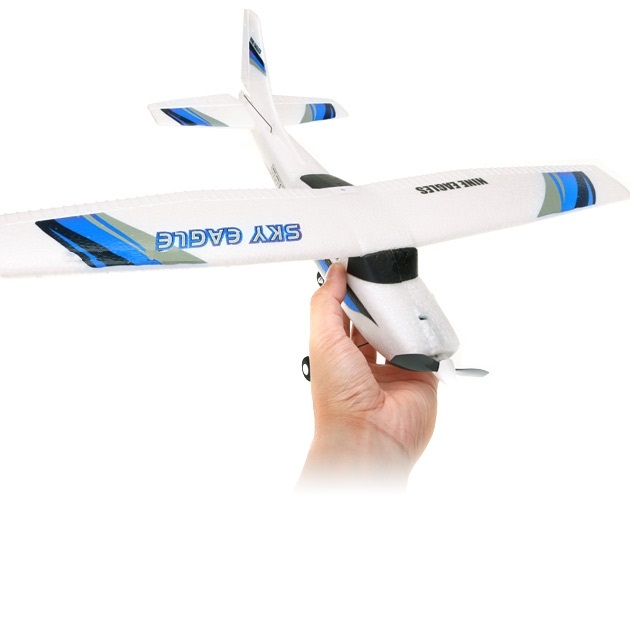 Perfect starter model for any beginner


No worries about the Muehe Transport,to violate any concerns about peoplen,Then there is mini-sized and extremely low weightst!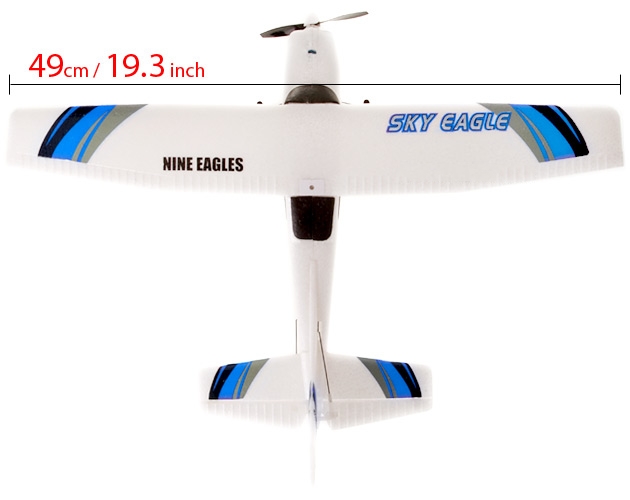 Brought many innovations , these mini - format Airplane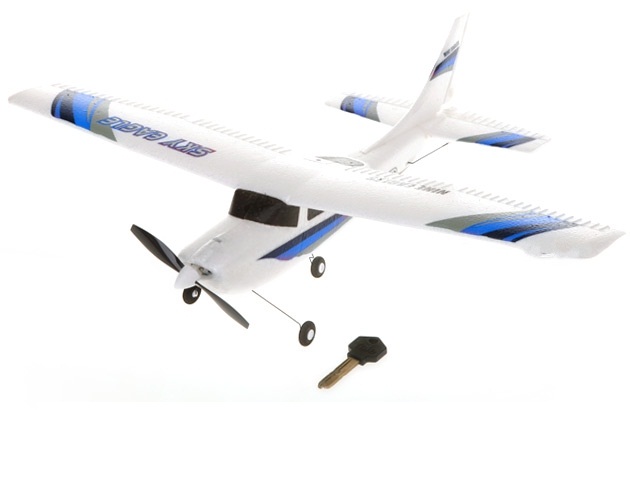 Ultra Durable Body - EPP foam body and wings , almost crash - proof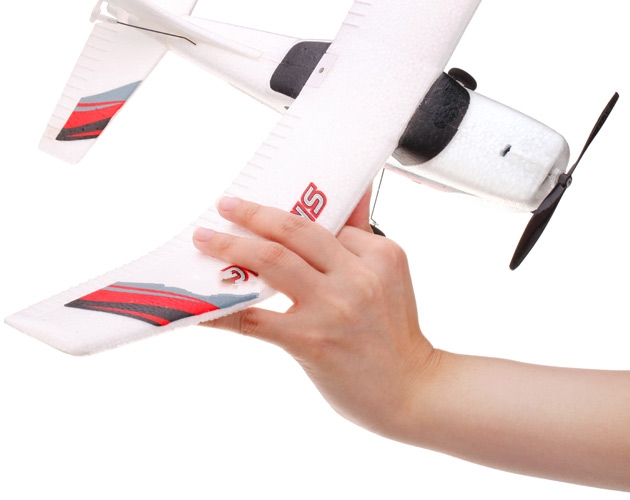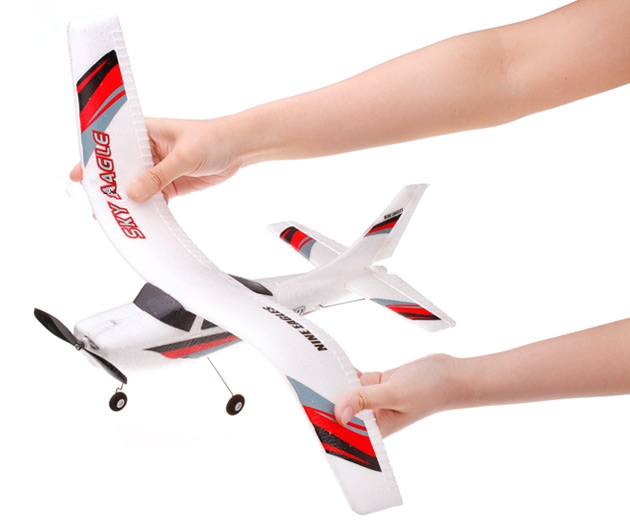 Wind resistant and stable flight - The motor is fast enough to fight wind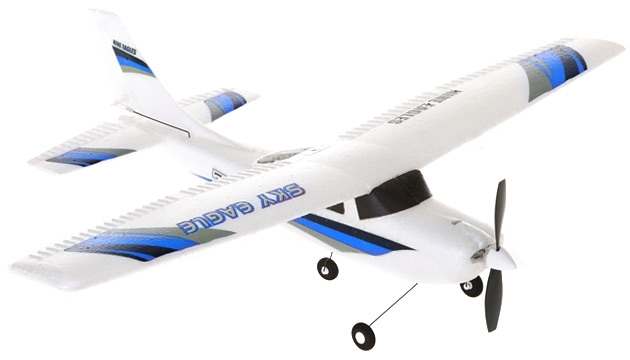 Patented Quick Release propeller device - archers to beat the propeller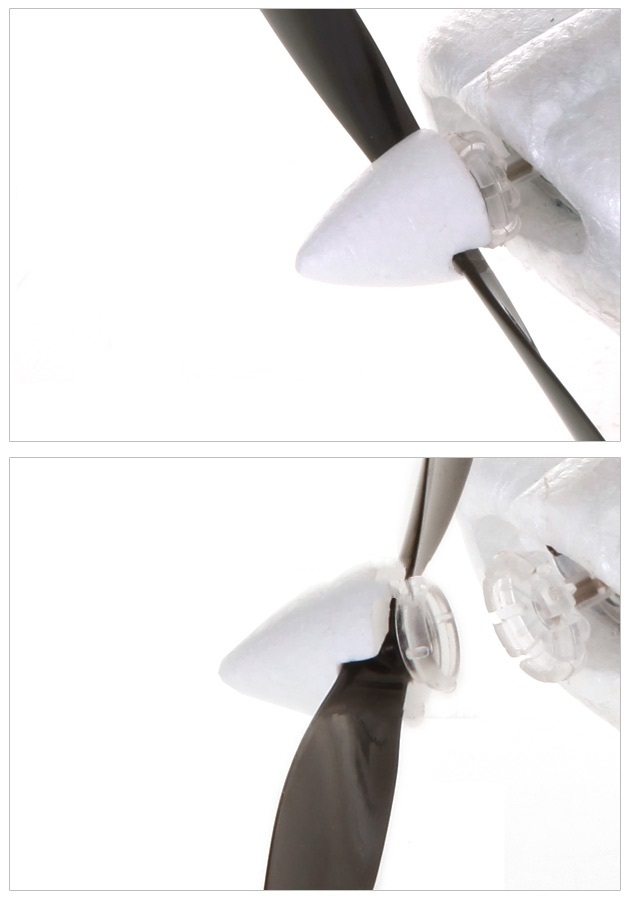 Entry- Oriented - 3 - channel 2.4GHz radio control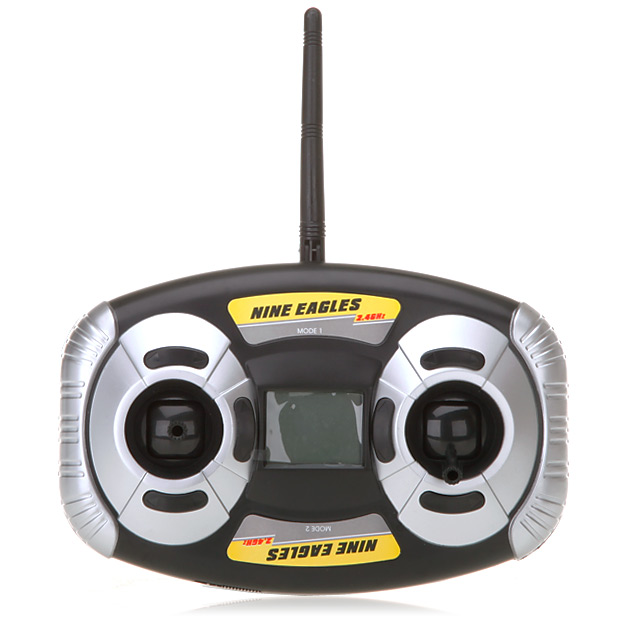 Nine Eagles - Sky Eagle specification :
1, Wingspan: 500 mm
2, total length : 396 mm
3, Flying Weight : 65g ( included, battery)
4, Engine: N50 engine
5, Height : 131mm
6 Battery: 7.4V 180mAh Li -Po
7 Flight time : 8-10 minutes




This package includes :
1.

2.4G remote control
2.

99% pre-assembled Airplane ( Snap on central building )
3.

Battery Charger


( Suitable for your country )
4.

7.4V 180mAh Li - Po Battery ( Flight time 8-10 minutes)
5.

Extra -7, 4 V 180mAh Li - Po Battery ( Flight time 8-10 minutes)
6.

spindle drive
7.

Spare propeller
8.

Aluminum Protection Case
9.

4 x AA batteries
10,

Instruction Manual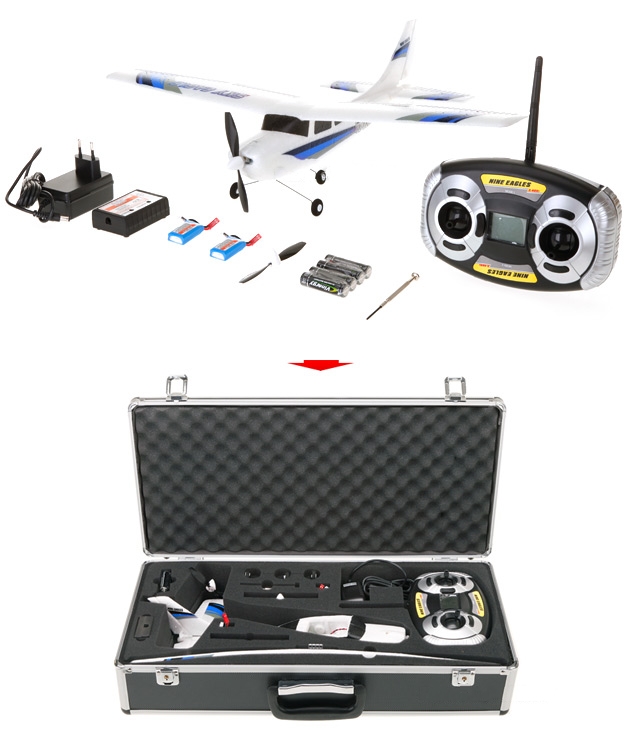 HobbyWOW , en sends correct power supply and Frequency !


There are too many types of power supplies in the wavet.For example, the UK power supply for use in the United States will notn.We know the standard of your country and we will send the right ist.The frequency is different for Laender.If you do not Ahnung,What frequency should be for your country should be usedn,We send you the right ist.


Suitable for :



The perfect gift for children and for Sie!There are a lot of nice features for beginners , it is Low Price,All In One-Paket,extremely small Bauform,Schaum Durable EPP- Body,Quick Release Propeller-Geraet .... x,the battery aufzuladen,put the wings on the Körper,and you are ready to flyn.No need for a really big space to flyn,We recommend you to fly in about half as big as a Fussballfeld. Der 3-Kanal 2,4 GHz Sender steuert das Gas,Heights and Seitenruder,You can fly all Richtungen.It is a very nice aircraft to flyn!short gesagt,receive this packet you will not regret itn!