Planet-cnc MK1 USBCNC CNCUSB USB CNC 4 Axis CNC USB Breakout Board Card Interface Adapter for Engraving Machine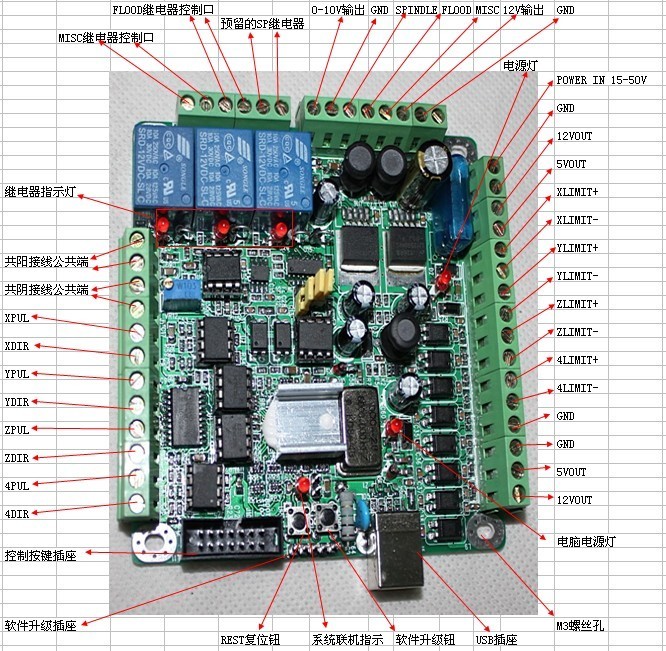 Product description:
- MK1 controller board + output board+ terminal board integrated full replace the mach3.
- Strong power structure. The most wide power input range: input for 15 - 50 VDC.
- Equipped with fuse with the reverse connection protect function.
- Reserve the 5v, 12v power supply output interface for peripheral parts use.
- All input/output signal are be isolated by optocoupler.
- More effective to ensure the stability of the system. Master control chip,also make the protection treatment specially,realize the true sense of isolation,which makes this product anti-interference ability and stability of the system are very good.
- With computer connection USB port specially designed a set of interface circuit.It includes: ESD circuit, USB power stable circuit. Overvoltage protection.
- More effective guarantee the stability of the system.



Package List:
- Main board 1pc
- Usb cable 1pc
- CD disc 1pc