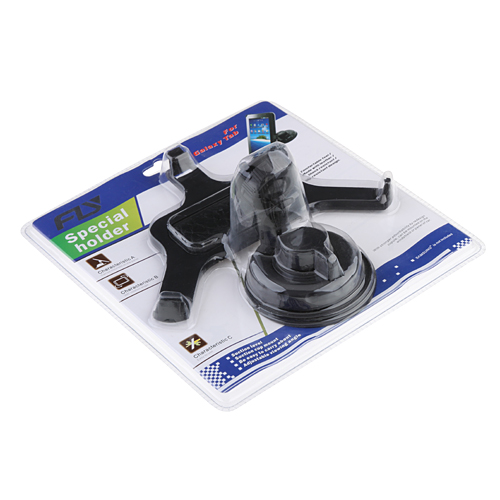 Features:
1.Comfortable feel, made with leather, slip resistant design
2.Easy to adjustment: Adjust the best and different viewing angle by the multi-adjusting buttons and the    360 degree rotatable connector.
3.Stable: Multi-point lock mechanism provides maximum stability and security for different devices mounting
4.Enjoy your music and use your cellphone programs freely
5.This mount gives you convenient access and view of your Galaxy Tab  while allowing you to comfortably keep our eyes on the road.
6.Sticks strongly to your car, ensure the security.
7.Extra-firm gooseneck absorbs vibration, providing a stable viewing environment.
8.The specially designed pivot makes no sound and is absolutely silent
9.Keep your Galaxy Tab securely in place, while you can adjust the holder in a 360 degrees direction.
10.The product is a universal car windshield holder mount, it is easy to bend the bracket arm at any angle you want
11. Mount can be oriented any direction by ball and socket joint which can be loosened/tightened by the turning the wheel. 
Package contains:
1 x Special Design Holder for Galaxy Tab