Robird G31 Flybarless System for RC Helicopter
Description: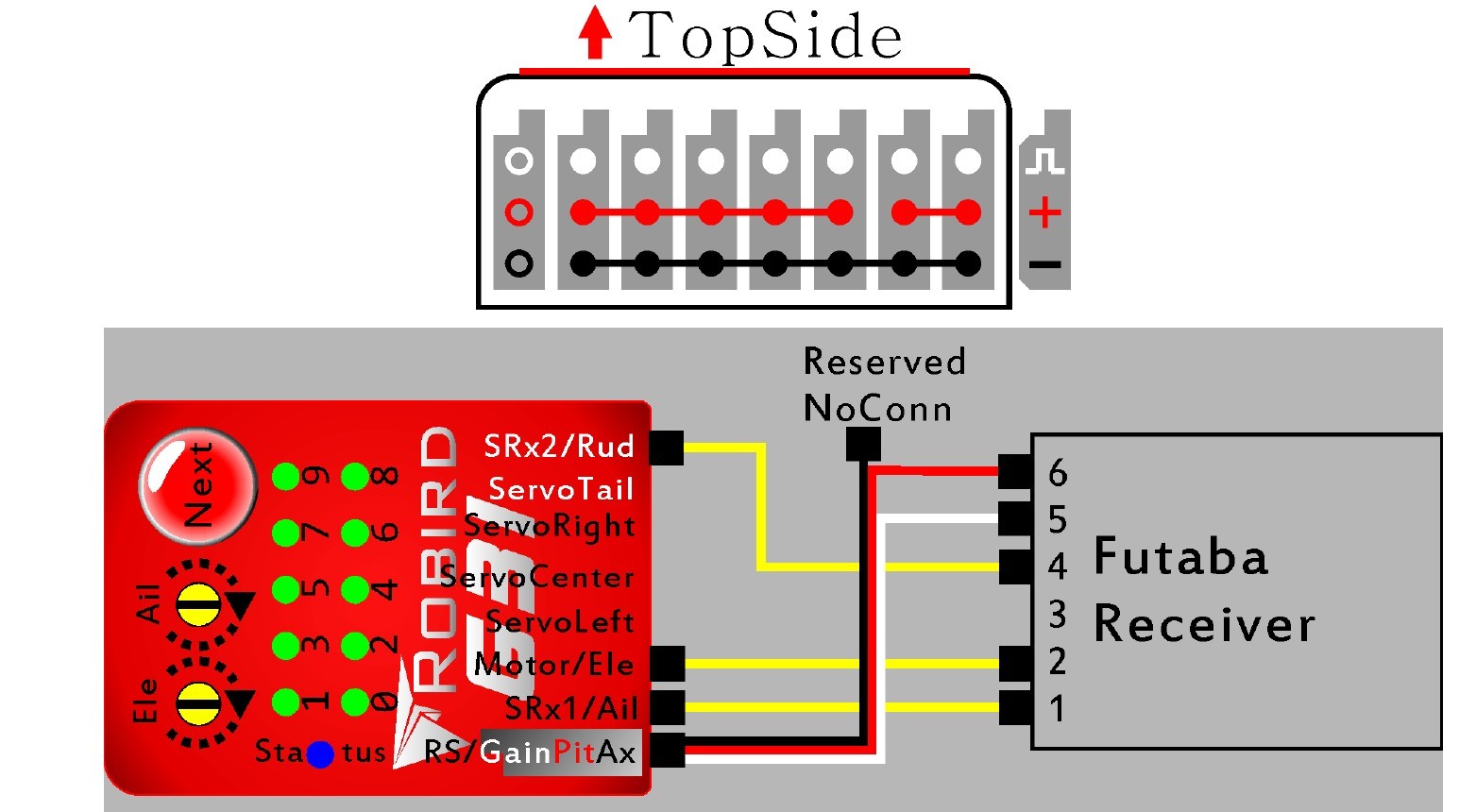 - All input channel must be connected with signal except [Ax], otherwise G31 will stop at LED1!
- Do NOT connect the combo port [Gain, Pit, Ax] with power supply!
Power supply
- Fbl system self supports HV(High voltage), the voltage within 4.1V~9V is supported.
- Tail servo, swash plate servo and USB has 3 separate power supply circuit. So that HV servoand normal servo can be used together.
- The swash plate servos [ServoLeft, ServoCenter, ServoRight] are powered by [Ail, Ele] such 2ports, each port can afford 5A current, 2 ports can afford 10A for swash plate servos in total.
- The tail servo is powered by Rudd port, which can afford 5A current.
- USB will NOT power the servos, so that if you only connected USB, the servos won't move.
- For the same reason, if you only powered the Rudd port, the swash plate servos won't move either.
Transmitter setup
- Swash plate type should be set to H1 mode (the mode without swash servos mix, the mode usedwhile using simulator). The swash plate mix is done by FBL system self.
- Don't use the stick trim on transmitter.