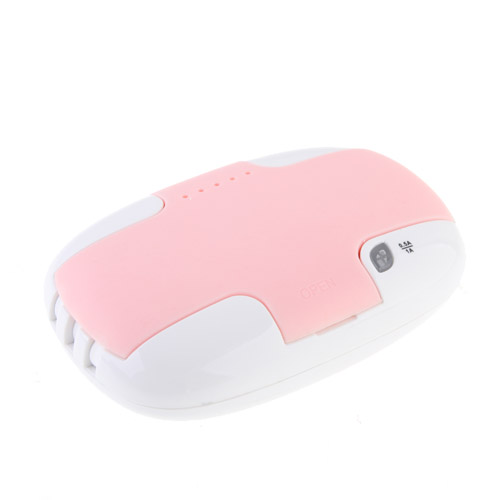 Features:
Built-in 3 different types plug: Apple, Mini USB, Micro USB.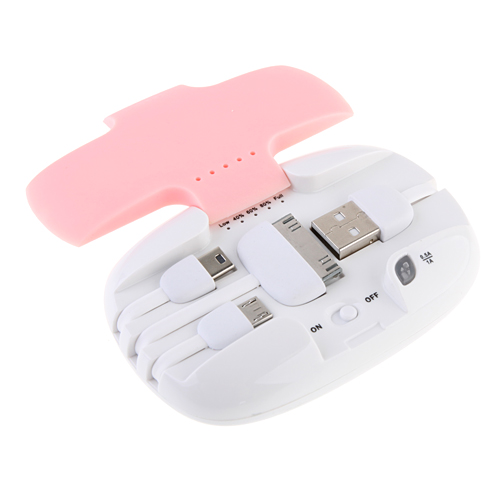 3600mAh capacity, provides extra hours for your device.
When the output current is 500mAh, the green LED will be on, when output is 1A, the Blue LED will be on.
Five LED indicators to show battery level.
Cover design, can protect the plugs and the switch while not use it.
Stylish appearance, small size, light weight, convenient for carry.
Specifications:
Battery type: Li-polymer Battery
Battery capacity: 3600mAh
Input voltage: 5.0V±0.5V
Input current: 1000mA
Output voltage: USB 5.0V±0.5V
Output current: 1A/0.5A
Charging time: About 3-4 hours
Protect function: Short circuit, overcurrent, Over-charged, over discharge,  undervoltage protection.
Battery level display: Five LED indicators
Suitable for: iPhone, iPad, mobile phone, MP4, Tablet PC, etc.
Weight: 119g
Size: 9 x 6 x 2cm(L x W x T)
Package weight: 227g
Package size: 14.7 x 8.7 x 5.3cm(L x W x T)
Package included:
1 x 3600mAh Power Bank
1 x User Manual