T-motor Tiger Motor U8 U8-13 U-Power Professional Motor 135KV for Multi-rotor Multicopter

this is non-waterproof version,pls buy U8-Pro if you want waterproof one

Description:
- The U8 series motor by Tiger Motors is the ultimate heavy-lift multi-rotor motor. This motor shines in efficiency and quality, giving you the longest flight times possible.
- This motor is designed for large scale multi-rotor platforms looking to lift DSLR sized gear. A 26"-29" prop is reccomended to fly with this motor supporting 6-12s battery voltage.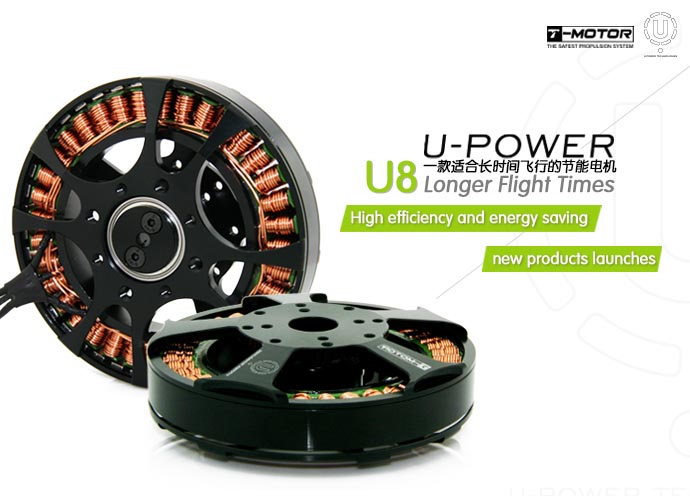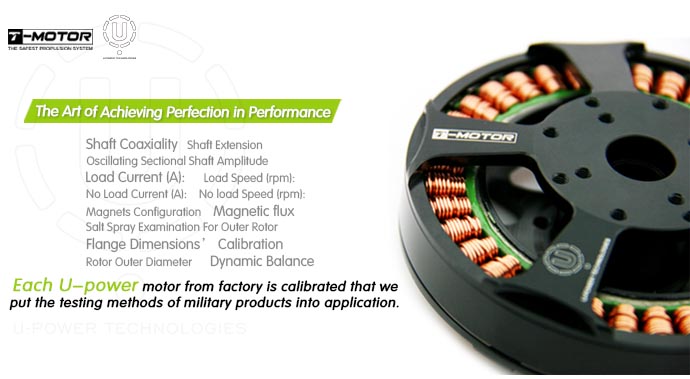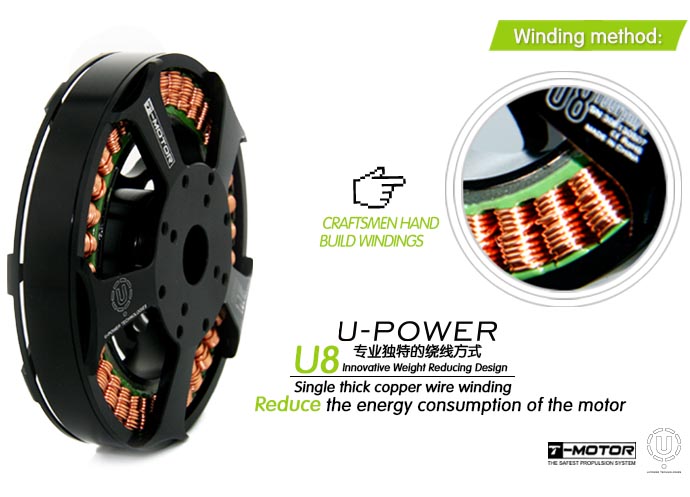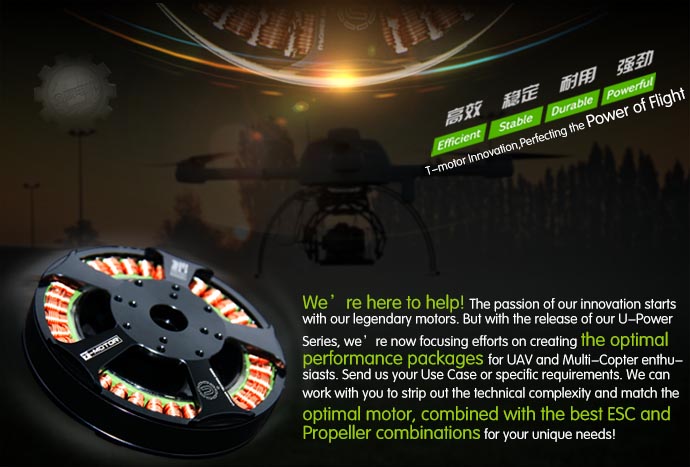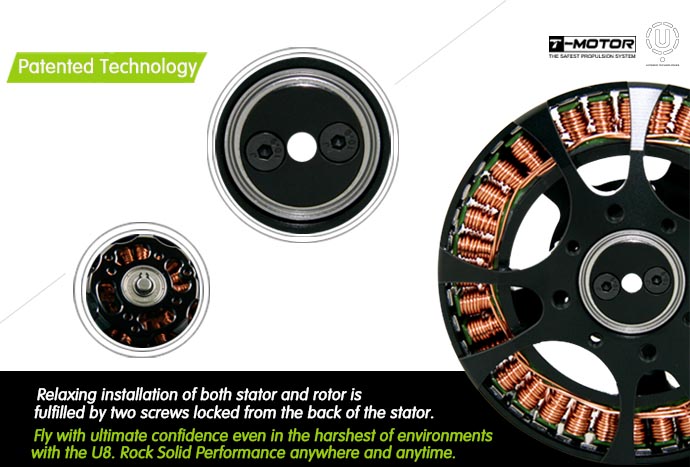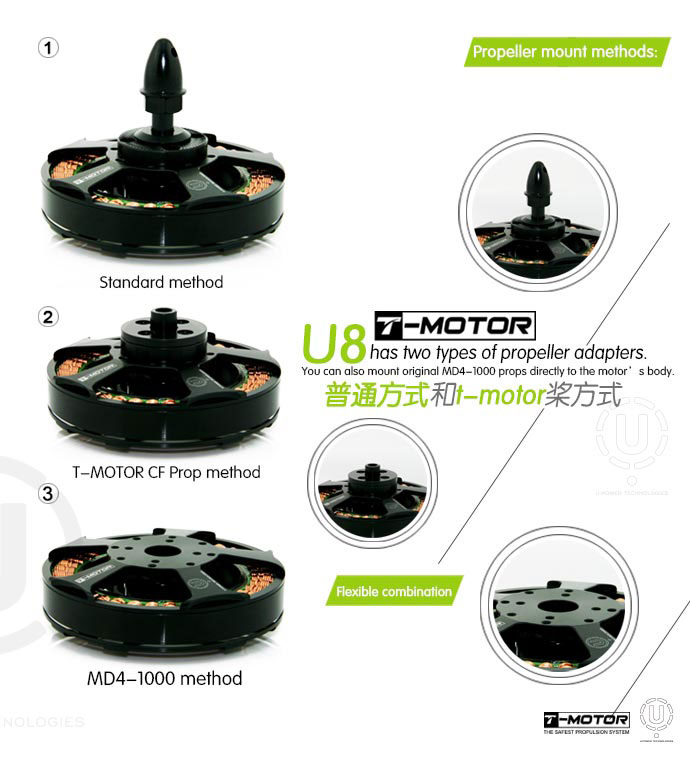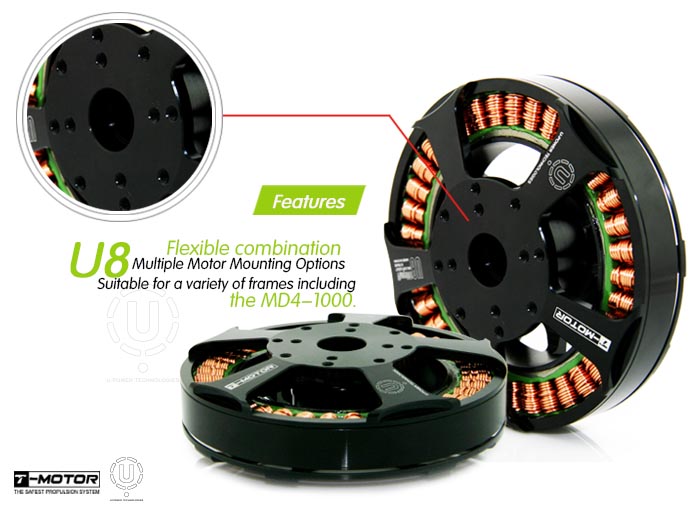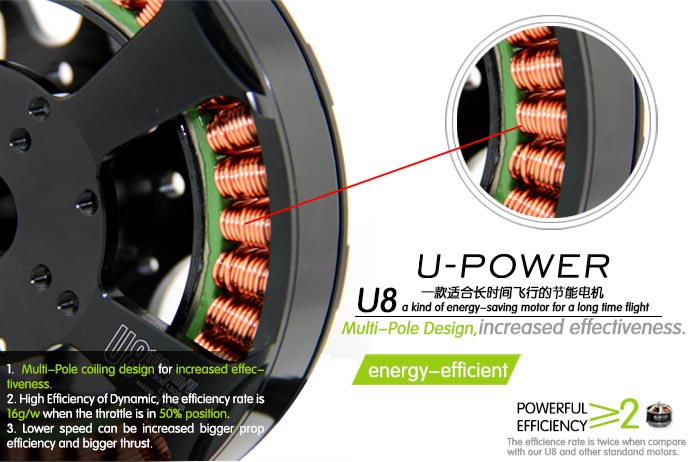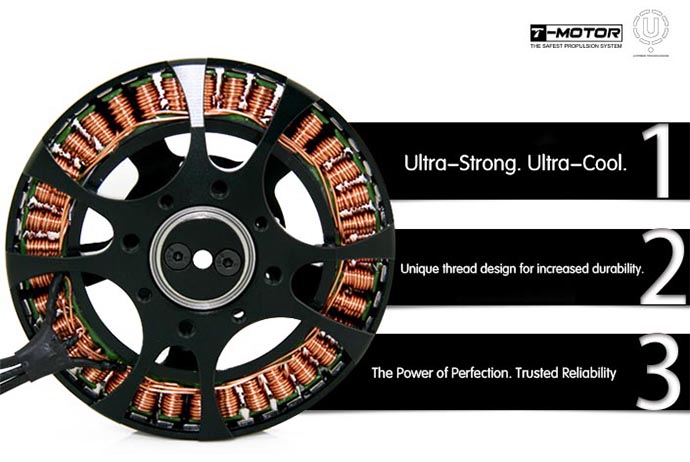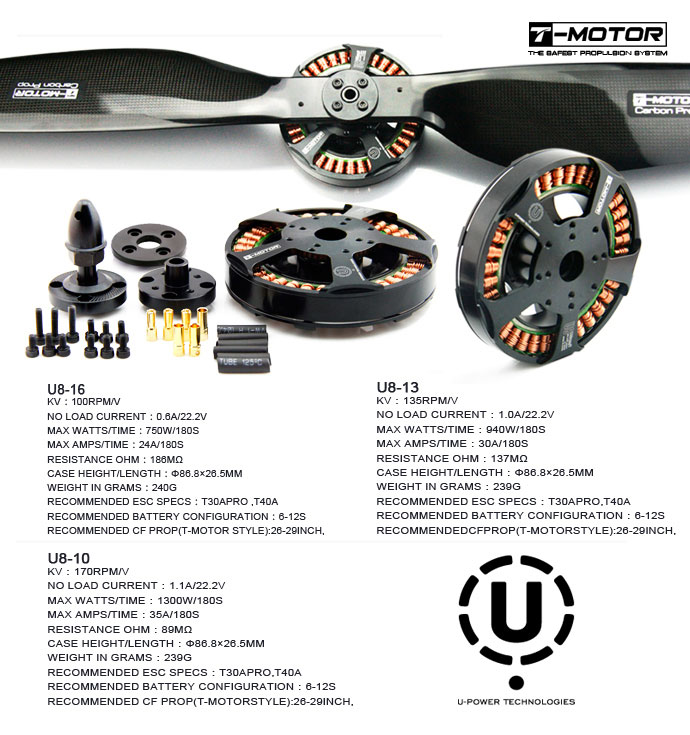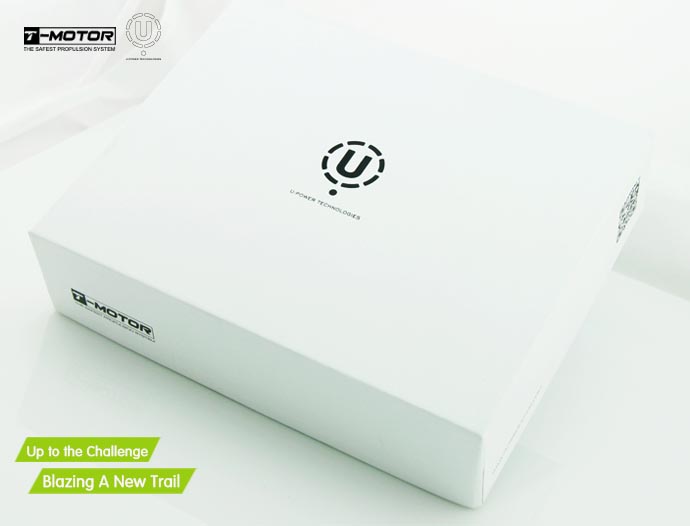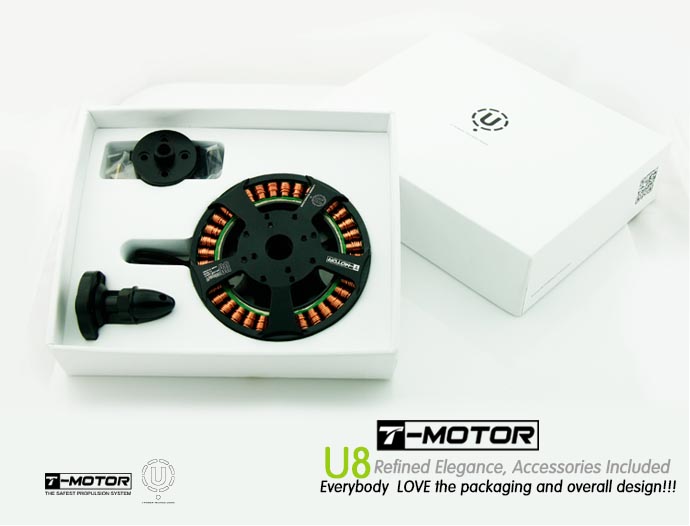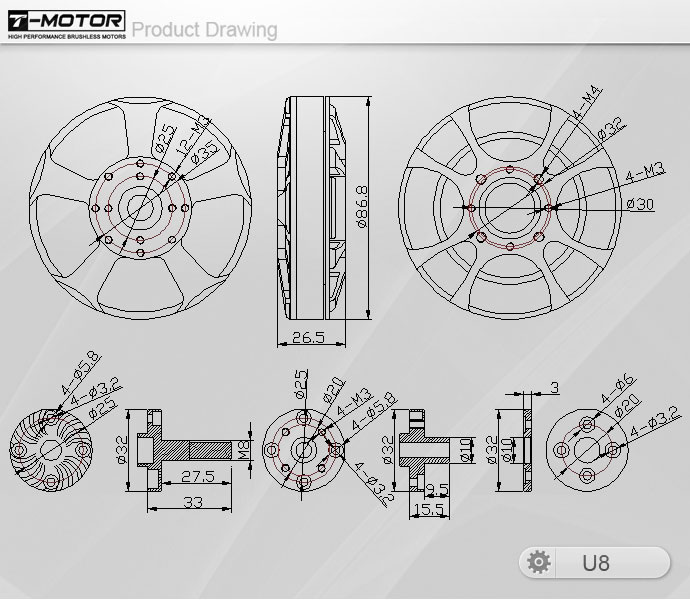 Specifications
- KV: 135kv
- No load current: 1.0A/22.2V
- Max Watts/Time: 940W/180s
- Max Amps/Time: 30A/180S
- Resistance Ohm: 137m
- Case Height/Length: 86.8x26.5mm
- Weight: 239g
- Recommended ESC: 30amp-40amp
- Recommended Battery Configuration: 6-12s
- Recommended CF Prop: (T-motor style) - 26-29"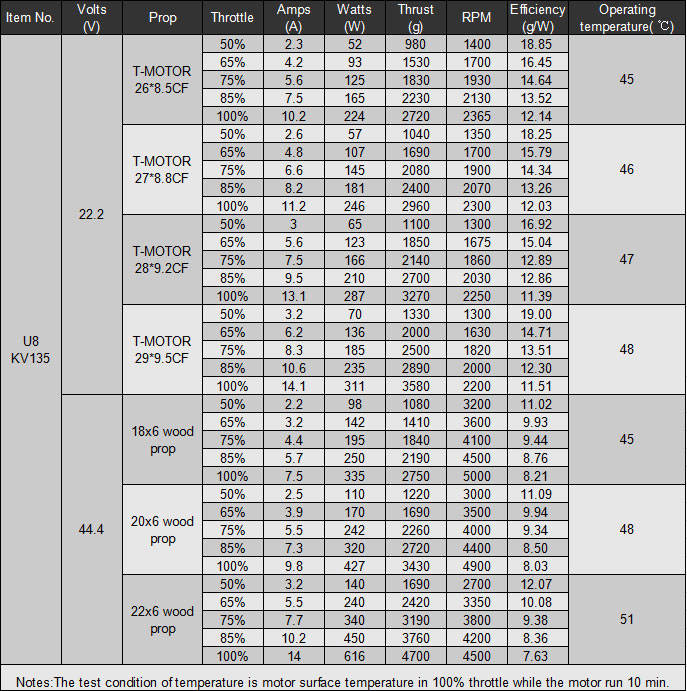 Package list:
- 1 x T-motor Tiger Motor U8-13 motor 135KV