Tarot Multicopter 5D2 Full Sized 3-Axis Camera Mount Tarot TL100AAA Camera Gimbal Mount Tilt/Roll/Zoom Photography Camera PTZ

Tarot 5D2 3-axis Gimbal TL100AAA
- Description: Suitable for Full Frame Digital Cameras (such as: CANON 5DMark II/5D Mark III, SONY ?00, NIKON D800E/D700/D800, etc). Adopts Japan 3K pure carbon fiber plate and 25MM3K hollow pure carbon fiber pipe (none 3K glass fiber pipe) with higher standard than similar products, which belongs to professional Commercial products. The 3-axis gravity of camera mount can be adjusted according to actual demand, besides, the rudder servo can rotate in 360 degrees. All the accessories of tarot multirotor camera mount are lusterless so as to aviod sunlight reflecting caused poor image quality.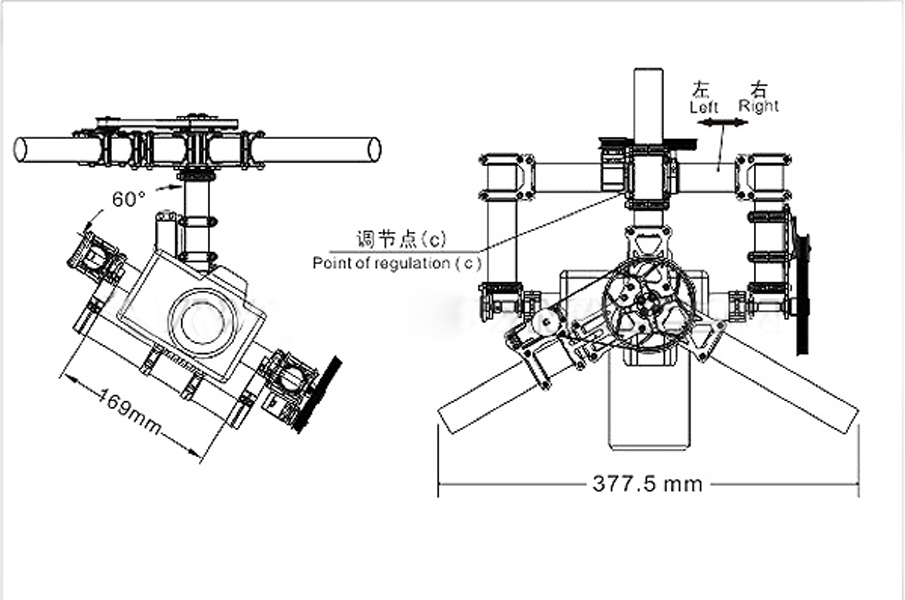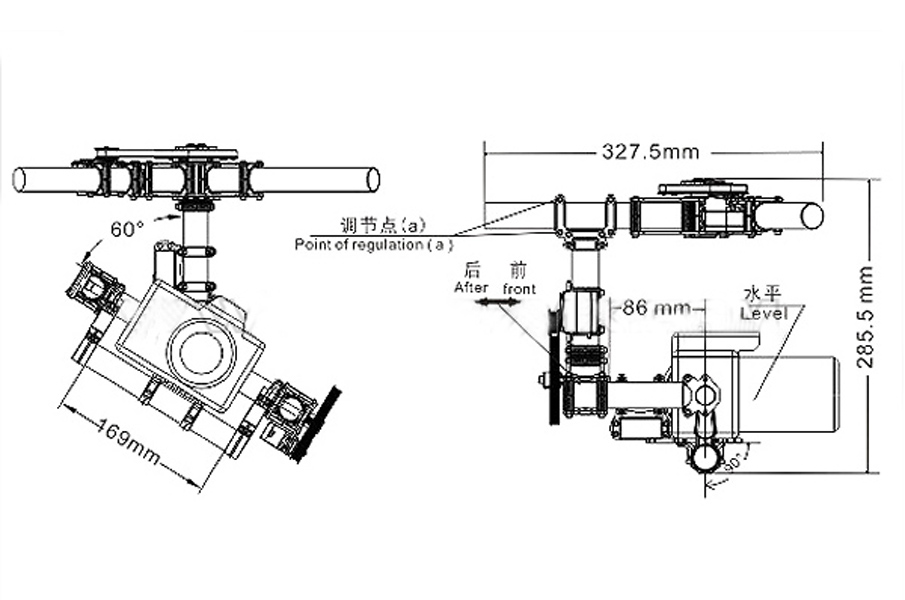 Features:
- Gimbal direction/roller pedestal are connected through carbon fiber parellel method.
- Φ5MM gimbal server is insertly connected to adjust the best tension.
- 130T roller timing pulley adopts self-locking design.
- Gimbal pitching/rolling pedestals adopt full CNC metal claps.
- Gimbal damper offers power resistancefor gimbal pitch shaft pedestal in order to consume energy caused during servo faster rotating.
- Φ5MM gimbal rolling damper adopts high strength metal frame roller locking design and use dual damper to offer resistence.
- 360 degrees oreless digital gimbal servo is equipped with 32T servo timing pulley.
- Eqipped with 360 degrees super high speed coilless servo, 1520μs broadband 12Bits 4096 high resolution, low inertia coreless motor design and high strength metal gears.
- The whole frame of metal servo`s pitch axis support arms use closed design.
- Metal Φ5MM tubulous gimbal installation. The base adopts bidirectional locking design.
- Rudder timing pulley cemented carbide meterial full CNC processing.
- M3 gimbal nut comes with unique self-locking design.
- Φ5MM gimbal tube clamp uses imported FR-PA injection molding material.

Related Parts Number:
- The ZYX-GS triaxial PTZ gyro ZYX13
- The RISC infrared shutter ZYX21 μs
- 25MM pure carbon fiber Landing skid TL100B05
- Tarot Dia 25MM Camera Mount Pipe clamps black TL100A01-1
- Tarot Dia 25MM Camera Mount Pipe clamps yellow TL100A01-2
- Tarot M3 head nut TL100A02-01
- Tarot M3 head nut/golden TL100A02-02
- Tarot Metal synchronous wheel TL100A03
- Tarot 150MXL, 180MXL PTZ timing belt TL100A04
- Tarot Dia 25MM Camera Mount Block TL100A05
- Tarot non-full-size pitch axis support arm TL100A06
- Tarot full frame shall pitch support arm TL100A07
- Tarot Dia 25MM PTZ pitch damping seat/deceleration Block group TL100A08
- Tarot Dia 25MM head roll/pitch connection Block group TL100A09
- Tarot 130T PTZ synchronization wheelTL100A10
- Dia 25MM PTZ direction/rollover connection Block group TL100A11
- The PTZ server seat of Tarot Dia 25MM group TL100A12
- Tarot Dia 25MM PTZ roll damping Block group TL100A13
- Tarot Metal 32T PTZ server synchronization wheel TL100A14
- Tarot 360 Degree Nuclear-Free digital PTZ servos TL100A15
- TAROT 3 axis PTZ rudder assembly TL100A16
- TAROT 3 axis head the shock absorbers assembly TL100A17