Tarot Newly Designed Composite Material Hexacopter Main Frame Kit FY550 TL2778 (White+Red)

Description:
- M2.5 ladder screws provide excellent connection intensity.
- Newly designed kit drops the motor's fixing position and rises the PCB board's position that make the kit lower CG.
- Using high rigidity compositive PCB board with aureate coat makes wires connecting quite convenient and safe.
- Optimized the structure to offer enough space for all kinds of controllers.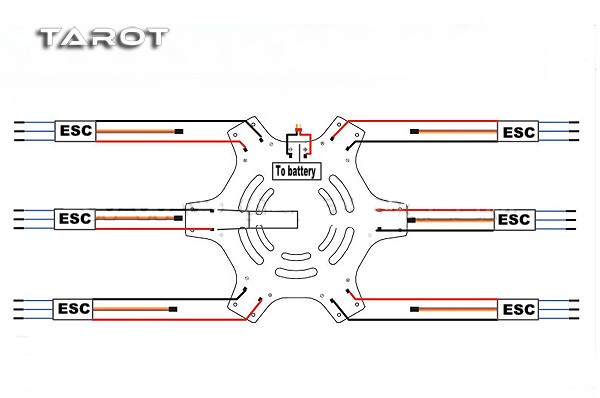 Specification:
- Body weight: 475g
- Symmetrical motor wheelbase: 550mm
- Flight weight: 1200g ~2400g

Recommended config:
- Propeller: 1045in
- Battery: LiPo (3S~4S/1500mAh~2600mAh)
- Motor: 2212~2216 (stator size: 22x12mm)
- ESC: