Topping TP31 Built-in Coaxial Decoder Independent Amp TA2024 HIFI Digital Amplifier DAC Portable Amplifier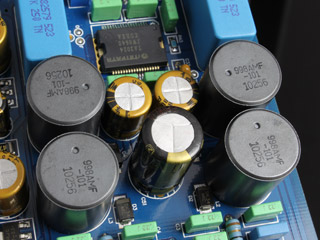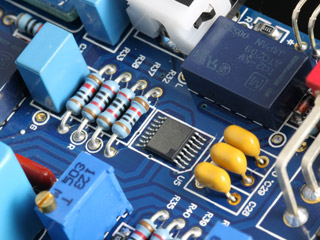 Product Descripiton:
- TP31 is the company introduced the multi-functional digital decoder amplifier, set the high-power T amplifier, decoder and high-fidelity headphone amplifier coaxial to one.
TP31 stylish, the internal use of good design, the industry's leading chip-scale high fidelity sound quality HIFI device to your computer, digital players, DVD players and other audio-visual products to provide value widely perfect sound quality.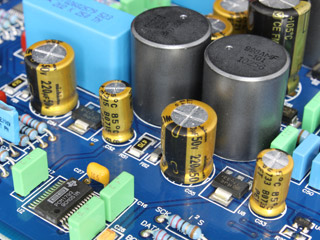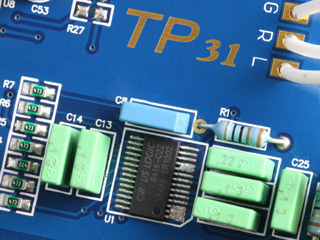 TP31 features:
1, the amplifier part of the company by the United States TRIPATH DPP technology to achieve the lowest cost leap in sound quality digital amplifier, the whole sound quality comparable to three thousand yuan on the level of conventional power amplifier;
2, built-in high-fidelity coaxial decoder, support for 32kHz-192kHz ,16-24bit, PCM format digital coaxial signal;
3, built-in high-fidelity headphone amplifier to facilitate the dead of night without disturbing others rest;
4, between the headphone amplifier and power amplifier to manually switch the headset to avoid frequent disassembly;
5, not only supports digital coaxial signal input, also supports the traditional RCA analog signal input;
6, aluminum chassis using CNC machining centers precision machining, CNC machined with solid knobs, giving you superior visual impact and operation of hand;
7, widely recognized by fans of high-quality components to create the best quality and performance, such as: Japan ALPS potentiometer, resistor KOA Japan, Germany ERO capacitance, capacitance of Germany's Siemens and Japan nichicon fever audio capacitor, capacitor stereo Panasonic fever, Japanese figures TOKO audio-specific inductance, Panasonic relay.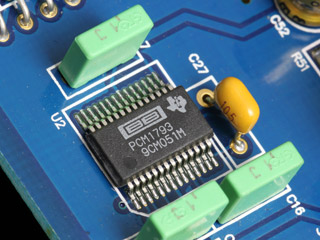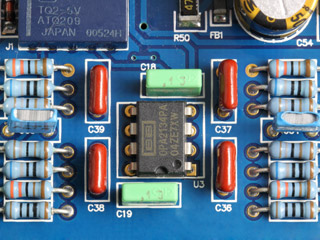 Technical Specification:
- T-Amp: Tripath TA2024
- Output Power: 2 x 15W @ 4ohm, 2 x 10W @ 8ohm
- Signal-to-Noise Ratio (SNR): 98dB
- Dynamic Range: 98dB
- IHF-IM Distortion: 0.1% @ 1W, 4ohm
- THD Distortion: 0.03% @ 9W, 4ohm
0.1% @ 11W 4ohm
0.1% @ 6W 8ohm
10% @ 15W 4ohm
10% @ 10W 8ohm

Headphone-AMP :
- Output Power: 2 x 60mW @ 16ohm, 2 x 120W @ 32ohm
- THD Distortion: 0.01% @ 100mW, 32ohm
- Coaxial-DAC: 44.1kHz-192kHz
16bit-24bit
THD Distortion:0.0019% @ 1kHz (sample rate: 96kHz)


HIFI Electronic Components: TOKO digital amplifier Inductance; ALPS Potentiometer; KOA Resistance; nichicon FW Capacitance; ELNA Capacitance; ERO Capacitance; EPCOS Capacitance; Panasonic Relay
Power input: Power socket (5.5mm/2.1mm) x 1
Power Supply input DC 12V3A
Audio input: Audio IN RCA (Left/Right) x 1
Coaxial RCA IN (Spdif) x 1
Output: Speaker OUT (Left) x 1 pair (+ / -)
Speaker OUT (Right) x 1 pair (+ / -)
Headphone OUT(3.5mm) x 1

Package Includes:
- 1 x TP30 Amplifier
- 1 x 12V3A AC adapter
- 1 x User's manual