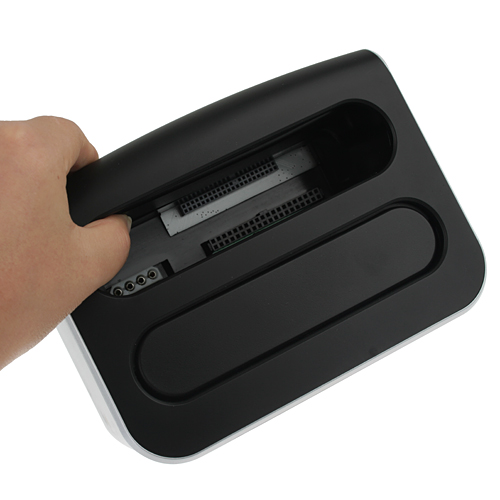 Features:
Standable,convenient and trendy design, fashion and cool
Multi-function HDD Dock with the one button backup
Front power switch is easy for users to operate.
Transfer interfaces adopt USB2.0+eSATA high speed data interfaces behind.
Much convenient for installing hard drive, fit for the users for data transferring frequently.
Reading and writing speed: it can maximally read 2 sets 3TB sata hdd with usb 3.0 standard speed 5Gb/s.
Card reader: USB 2.0 standard speed 480 Mb/s, single-letter reader, once only allowed to read one card.
USB hub: two USB 2.0 standard hub port, 480 Mb/s.
Supports all 2.5" & 3.5" SATA HDD.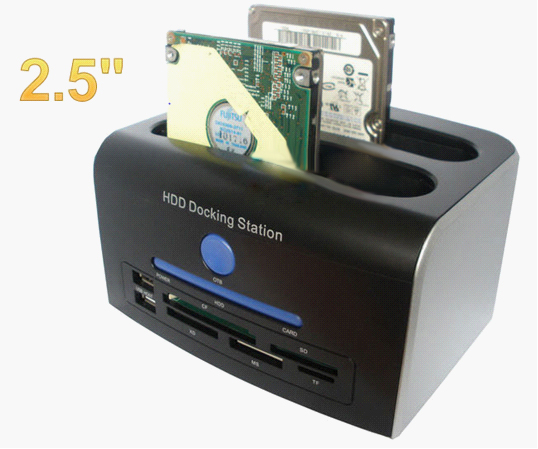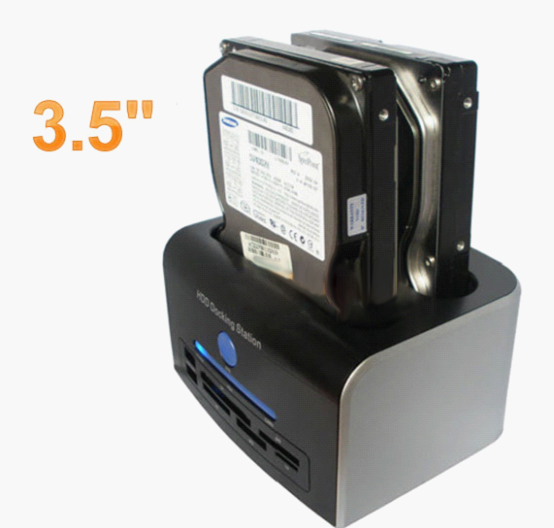 One touch Backup function( on USB port only)
Support up to 32G memory cards
Data read LED light and power source: input: 100-240V; Output: 12V.
LED indicator for power and HDD access.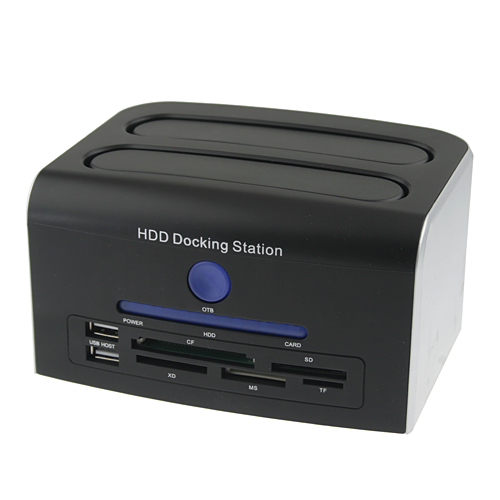 Connect storage device to computer easily by USB2.0/eSATA interface.
Easier installation design, tool free.
Four Plug: EU, AU, US, UK plug.
Size: 14.9cm x 11.3cm x 8cm - 5.87inch x 4.45inch x 3.15inch.
Package size: 20cm x 16cm x 9cm
Package contains:
1 x HDD Docking Station
1 x Power Adapter
1 x Power Cable
1 x USB Cable
1 x CD Driver
1 x User Manual