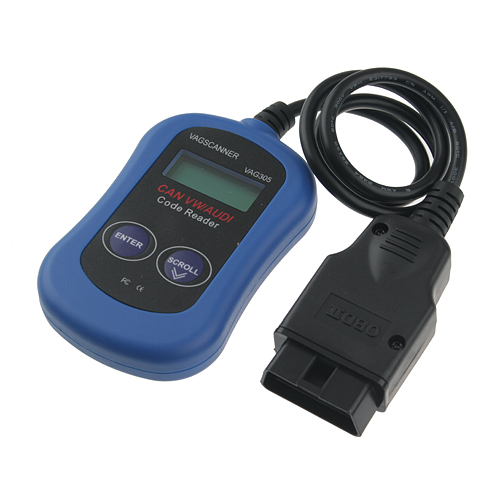 The VAGSCANNER VAG305 Code Scanner is specially designed to work with VW/AUDI, including those eqiupped with the newly released controller area network protocol. though it is small, it is capable of retrieving same information as large expensive scanners!
Features and Benifits:
1.Works with Volkswagen and Audi (Audi/Seat/Skoda/Jetta/Golf/Beetle/Touareg/GTI/ Passat and more) sold worldwide since 1990
2.Compatible with the latest cars that require a direct CAN connection
3.Reads and erases Diagnostic Trouble Codes (DTCs) of Engine, ABS, Airbags and Automatic Transmission.
4.Turns off MIL lights of engine, airbag, ABS and A/T
5.Highly reliable and accurate
6.Easy-to-read backlit 2-line LCD display
7.Easy to use with one plug-in
8.Stand-alone unit with no need for an additional laptop computer to operate
9.Small in size and conveniently fits in your palm
10.Safely communicates with the on-board computer
11No batteries needed-powered via OBD II cable
12.One-year warranty against defects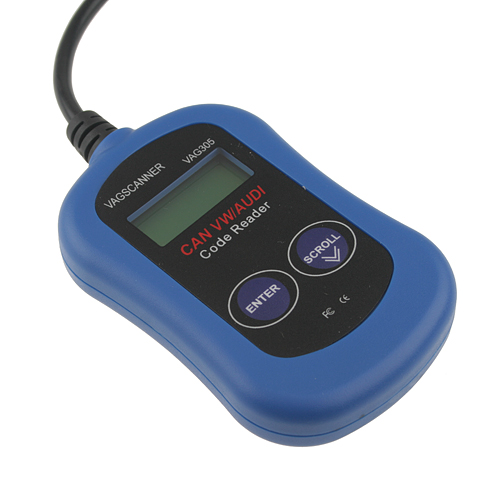 Dimensions:11cm x 7cm x 2cm
Cable length: 55 cm
Color: dark blue
Package contains:
1 x VAG305 Can VW/AUDI Scan Tool
1 x User Manual
1 x Disc