Walkera FPV Goggle Glasses Video Wireless Headtracking System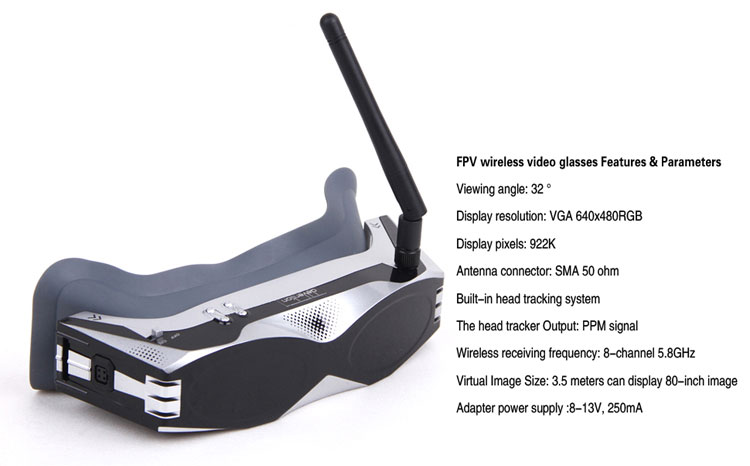 Walkera FPV Goggle Glasses Specification:
- Viewing angle: 32 degree
- Display resolution: VGA 640 x 480RGB
- Antenna connector: SMA 50 ohm
- Built-in head tracking system
- The head tracker Output: PPM Signal
- Wireless receiving frequency: 8 channel 5.8GHz
- Virtual Image Size: 3.5 meters can display 80-inch image
- Adapter power supply: 8-13V, 250mA

* Only Send Via DHL/Fedex/EMS,pls choose DHL/Fedex/EMS when you place order as the parcel is over than 2kg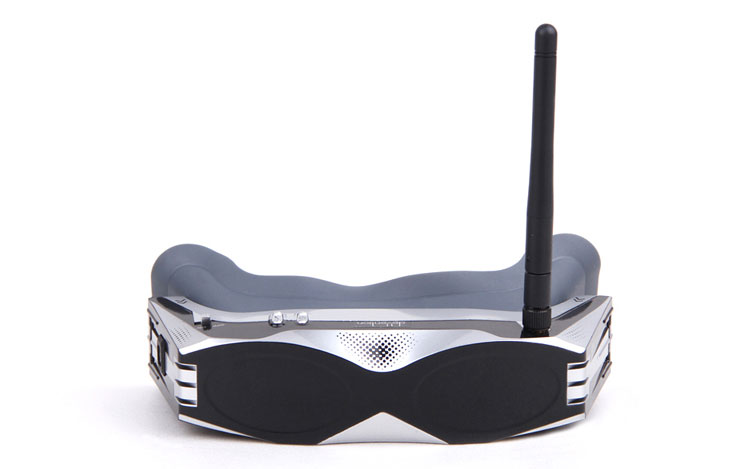 Built-in Head movement tracker. Advanced design of head movement tracker can perceive displacement signal of layers' head movement and reflect on camera mount by the remote control, to achieve the movement of head and camera synchronous. It has similar helmet sight effect as armed helicopters "Apache".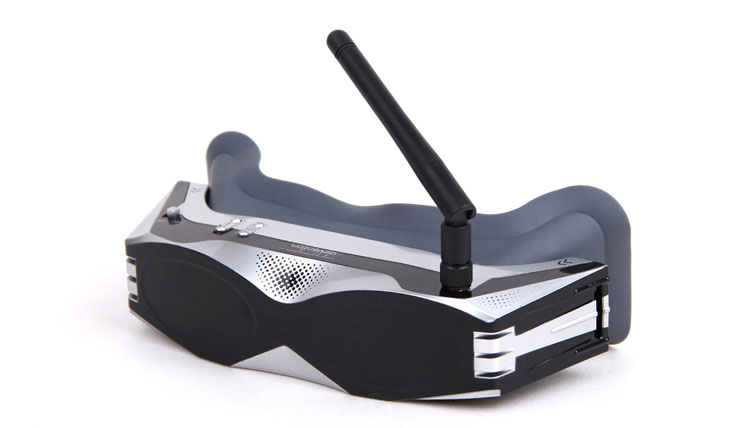 Walkera FPV Goggle Glasses Features:
- New products Walkera release for FPV Enthusiasts
- Integrates a display resolution of VGA (640 * 480RGB) 5.8G different bands ( 8 channels) and Headtracking system and other Built-in 5.8GHz 8 channel video receiver.
- Reliable 5.8G video transmission performance.
- Good Image Fidelity, long distance, 8 channel receiver gives players more choice.
- Very small the possiblility of interference of 5.8G video to give the players a better driving simulation experience.
- Multiple functions, good stability, clarity and fluency can meet various requirement of FPV Lovers.
- Fly higher, see farther and more fun.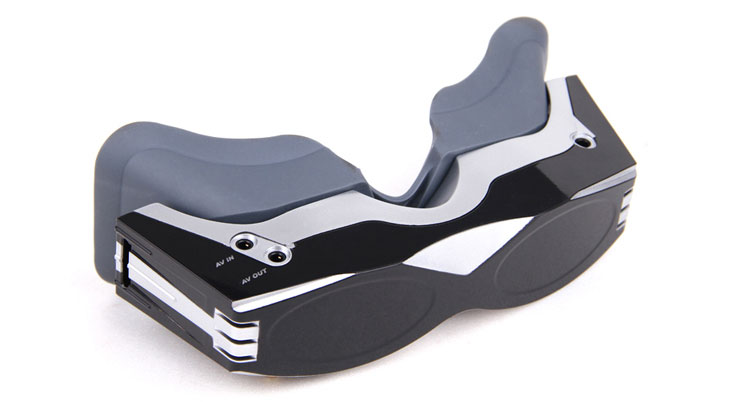 Support AV input and AV output. AV input is the basic functions of most video glasses. But video glasses with AV output function is very rare. The AV output of this video glasses not only can be used as an external recording device or the second display port, but also can be used as a headphone jack, listen to exciting engine sould.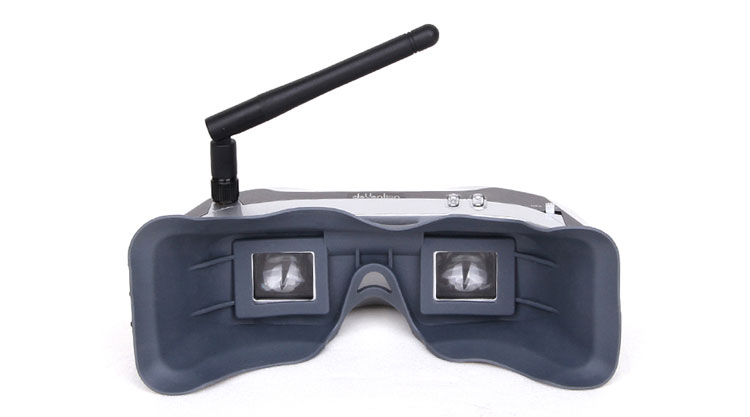 This next century high-tech products. Wear it and feel the 3D space time!

Diverse setting menu. Through the built in menus and buttons, you can set the various functions of the glasses, the main setting items including 5.8G receiving channel selection, mapping channel setting of head movement tracker, inductin range and so on. A few buttons outside can directly adjust the brightness and contrast of the glasses, easy to adapt to a variety of lighting conditions.