Walkera HM 4F200LM 8-CH RTF helicopter WK2801 (2.4 GHz Silver Edition)
Currently it is the best scale helicopter from Walkera , it inspired of the famous "315B Lama" Helicopter, The 4F200LM is a very unique model in the market , there is a special Tri - BladeSystem rotor and a tri - blade tail rotor , which very few competitors in the market have all combined with the car - stabilization system ( 3 axis Gyro ) , leads to surprising stable! is breathtaking , we have not yet into other products Walkera seen , especially the tail truss structure, the finishing is so good when the movement of the tail pitch slider mechanism and the Tail drive shaft seen , it also brings many fun about it 4F200LM is a collective pitch helicopter , which means that all three Main blades can angle the Change customer , so creating more air , then The helicopter can move fast, if a  this helicopter Design use , which means it moves much faster than normal Fixed pitch helicopter , and they use the very effective design also on real helicopters , 4F200LM For this package you get everything was ready to fly , and all the good stuff already installed , z , B, 3 -axis gyro, the heli to the body to helps stabilize the aluminum Flybarless Rotor Head, buerstenlosenMotor , tail rotor pitch -controlled , LED lights , well painted Koerper .... ,shorter than your keyboardsr,Amazing !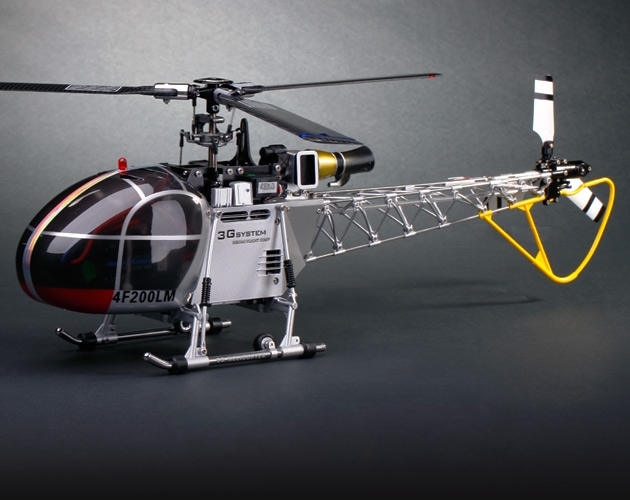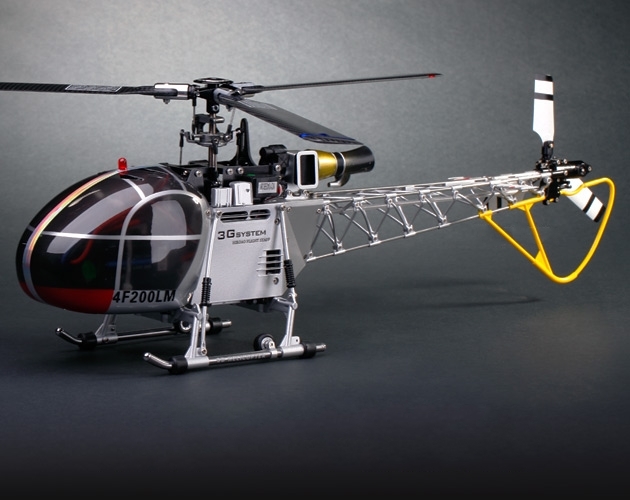 Why there are not enough multi - blade rotor helicopter in the market?
Multi - blade rotor helicopters are unstable because they have the Usually not that about the Flybar Rod on the rotor head to the heli body to to stabilize multi - blade rotor head Helicopters IT system needs to about watching  constantly the movements of the body and balancing the erratic movements , Walkera factory has enough experience to Produce 3-axis gyro, so they sat on this and 4F200LM made the 3- blade rotor helicopter flying possible , and not only "um zu fliegen", aber 3D-Kunstflug-Bewegungen ausfuehren. Die on-breite all is amazing in-one controller , it acts as a co - pilot the To stabilize helicopter,


What is the name 3-axis gyro ?
3-axis gyro meanst,it mayX,Y and Z- axis torques wasn,that is, body leaning vorwaerts / rueckwaerts,Body rolled to the left / rights,Tail propel CW / CWW,it is jede Off-Balance in alle Richtungen staendig about watching,then the signals are all CCPM servos and rudder servo sendn,order to balance the helicopter ,and it works constantly , the people feel that this system does not , unless your helicopter is drifting ,
Please take a look at the following pictures ,

Tri - Blade Rotor Head Tail Rotor Scale Fuselage - Just like a real life helicopter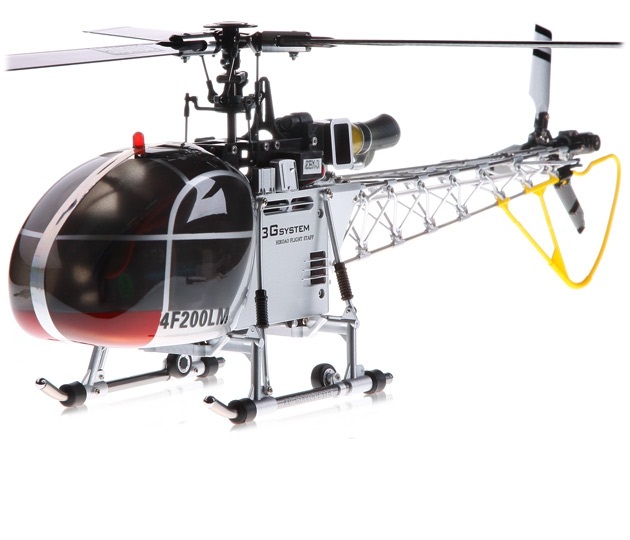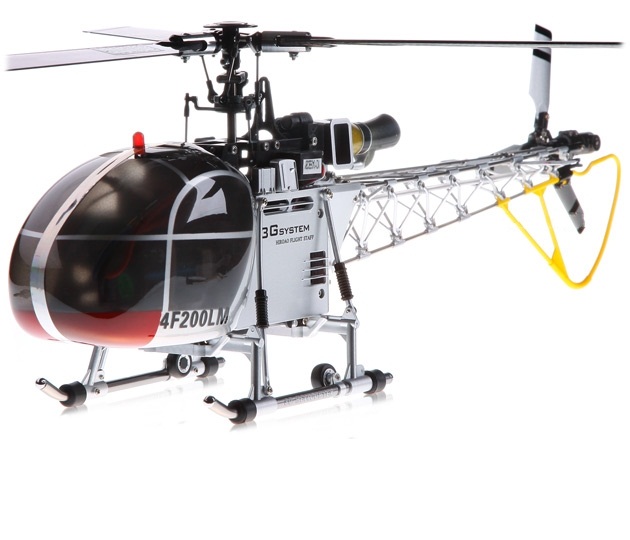 100% Ready to Fly Package

Very compact size - Only 42cm shorter than the keyboard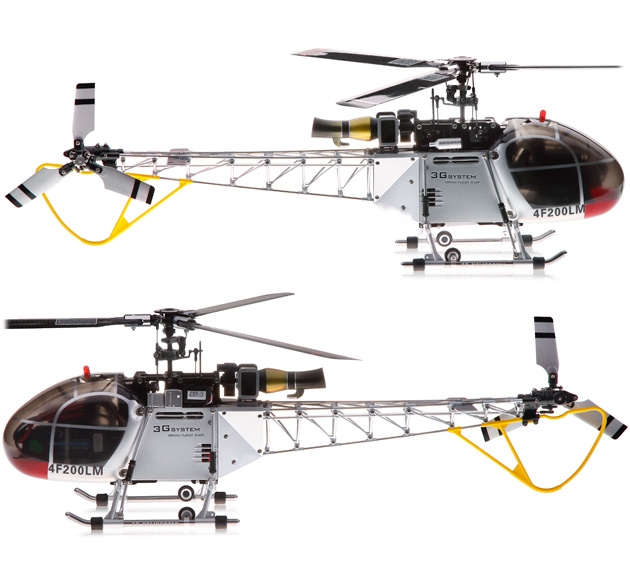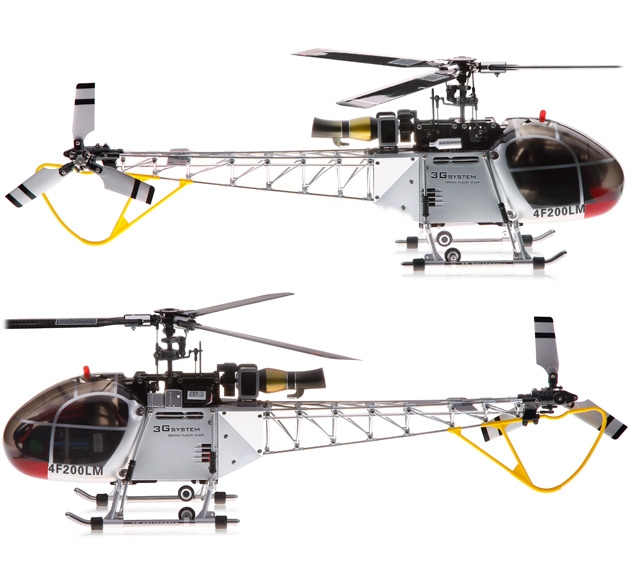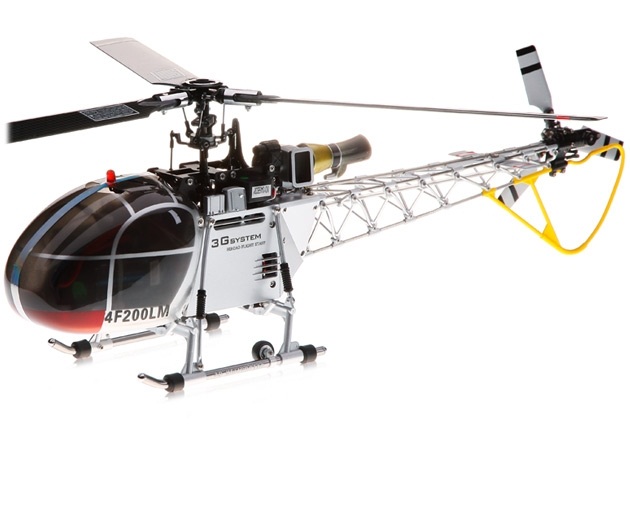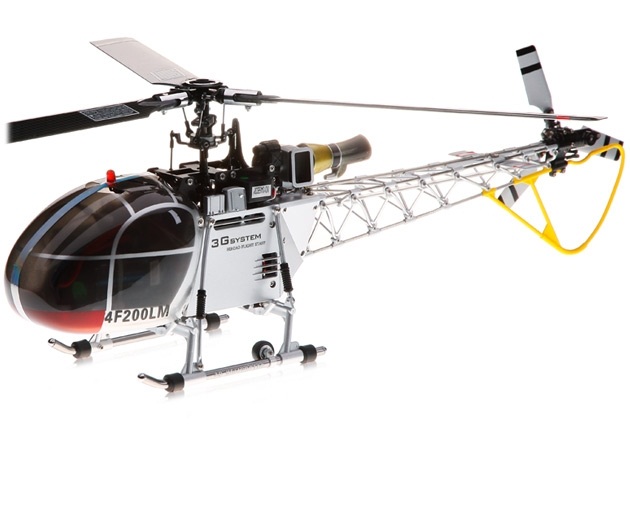 Best Looking Scale Helicopter - Just look at the details , it was excellent!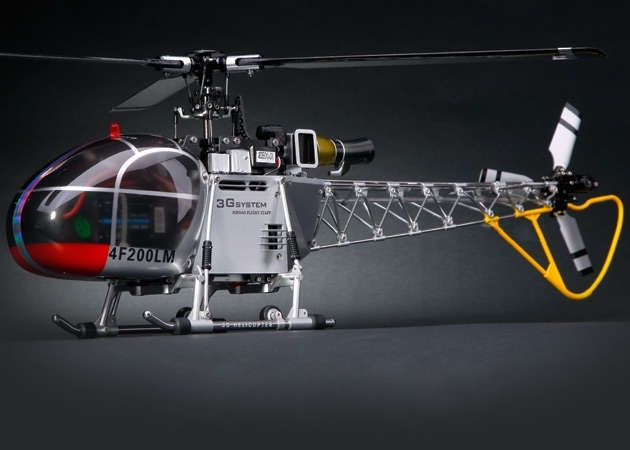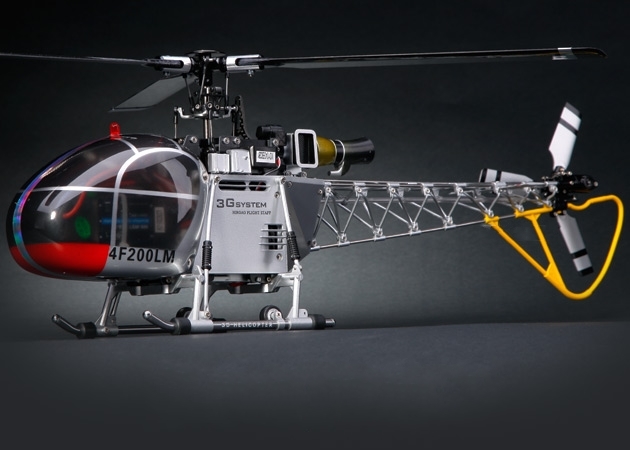 It is big - No, not really , you have to love this piece of technology , all the micro - size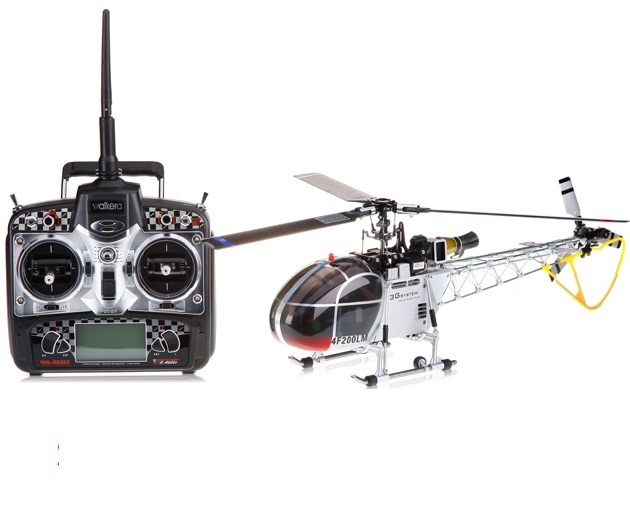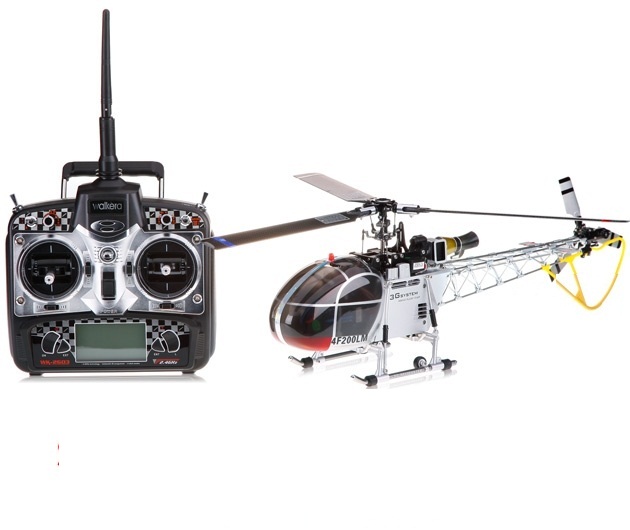 Specification
1). Main Rotor Dia. : 436mm
2). Tail Rotor Dia. : 122mm
3). Overall Length: 448mm
4). Drive Motor: WK-WS-21-004
5). ESC: WK-WST-30A-1
6). Transmitter: WK-2603
7). GYRO:Three-axis
8). Battery: 7.4V 1500mAh Li-Po
9). Weight: 410g (Battery included)


 Features
1). Simulated three-blade structure takes advantage of high efficiency and steady flight.
2). 3-axis controlled balance system provides accurate flight location.
3). High performance brushless motor absolutely features both longevity and power.
4). 2.4G Frequency-Hopping Spread Spectrum technology automatically assigns ID code with strong anti-jamming and high accuracy
Content
1).8- channel 2.4G WK2801 Digital Transmitter
2).Assembled Helicopter
3).Battery Charger
4).7.4V 1500mAh 20C Li - Po battery
5).Holder for flybar (Use for monitoring main blade pitch)
6).Instruction Manual
7).ExtraOne Main Gear
8).Extra One Set Rute Gears