Walkera New QR X400 is upgrade version of Walkera New MX400S.Would be more luxurious and beautiful,
The canopy and tripod has changed a lot, but still own 3D rolling function, if you feel MX400S appearance is not the eye-catching enough,We believe New QR X400 will be your best choice!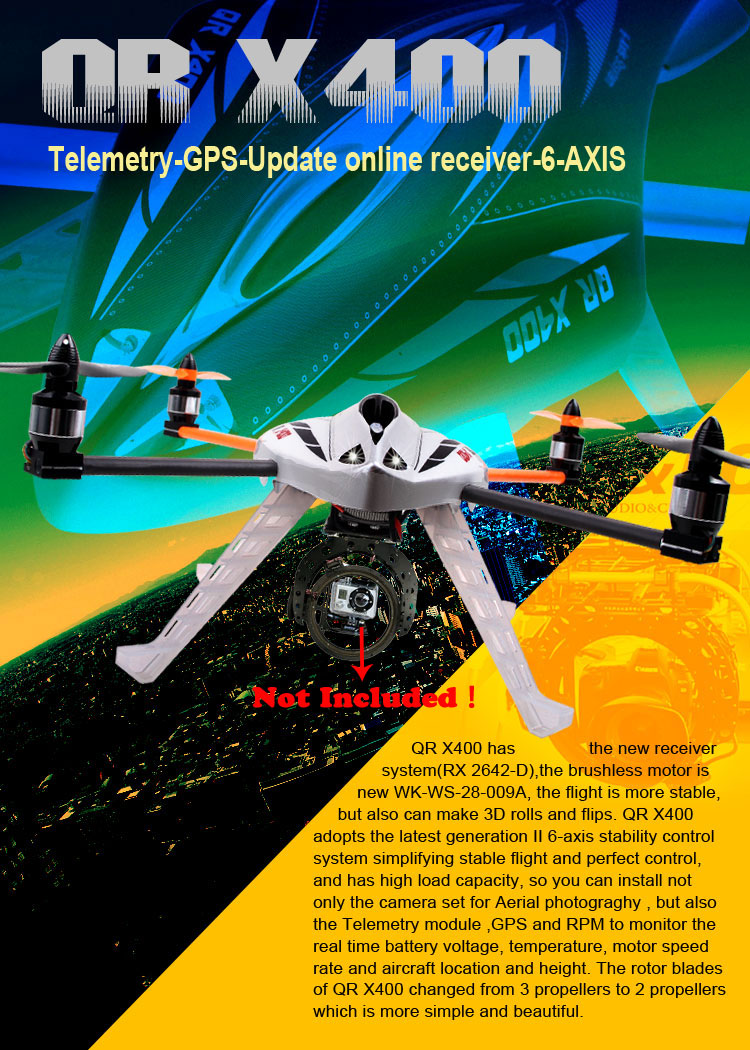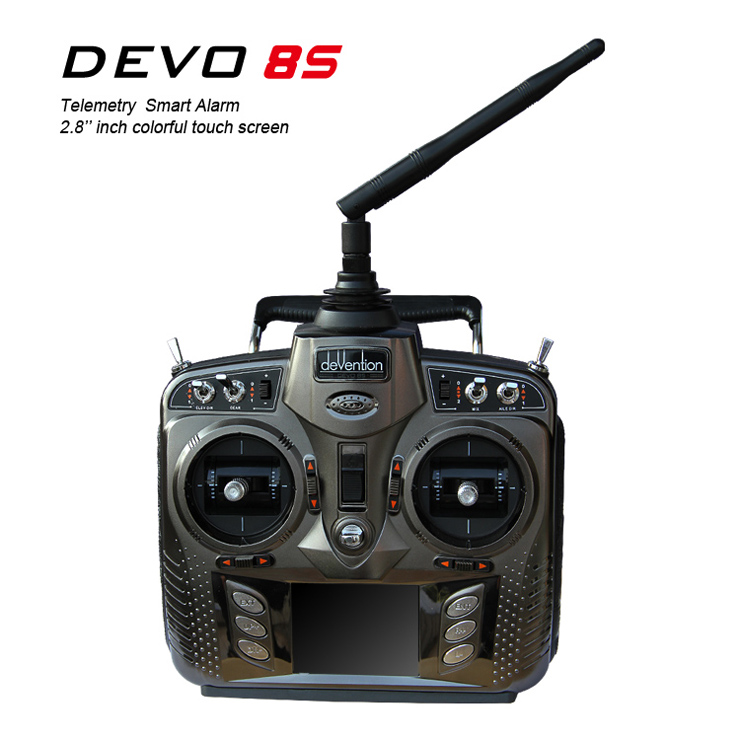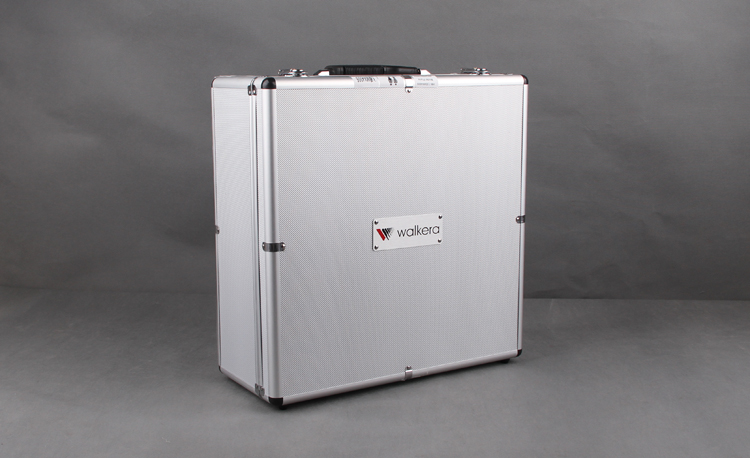 QR X400 Features:

- Adopting 4 brushless motors, the flight is more stable, and it can make sorts of flight maneuver and also can make 3D rolls and flips.
- The simple and compact modularized design features easy installation and maintenance
- Adopting 6-Axis gyro control system ,which ensures precise flight performance.
- You can install the camera set for Aerial photograghy. (Camera set needs to be purchased separately).
- You can install the Telemetry module ,GPS and RPM to monitor the real time battery voltage, temperature, motor speed rate and aircraft location and height.
- Extra-large capacity battery delivers an extra-long flight time! Walkera recommends using a11.1V 2200mAh LiPo 25C LiPo battery for a perfect flight.
QR X400 Specification:
| | | | |
| --- | --- | --- | --- |
| Main Rotor Diameter: | 254mm | Overall Length: | 270 mm |
| Overall width: | 270 mm | Radio(standard): | DEVO 10 |
| Radio(Optional): | DEVO-6 / 7 / 7E / 8S / 12S | Weight: | 786g(Battery included) |
| Battery: | 11.1V 2200mAh Li-Po | Gyro: | 6-Axis control system |
| ESC: | WK-WST-30A4 | .Receiver: | RX 2642-D |
| Brushless motor: | WK-WS-28-009A | | |

DEVO 8S Features :

- 2.8 inch colored touch screen, Icon menu display,fashionable and easy to use.
- Humanization design.Rubber grips design on the side and back of the Radio provide a sense of comfort.
- Quad-bearing design.Improved quad-bearing design of the Radio sticks makes the control silky and smoothly.
- Multi language selectable,At present ,Chinese, English Germany ,French, and Spanish are available .
- 2 Model Type: Helicopter and Airplane. Improved programming with more mixes and better interface Program MIX ,MIX to Throttle.
- 7-point throttle curve makes the control exquisitely.
- twelve-model memory.
- Online update funcation:Enjoying update the latest program and copy model data freely and easily.
DEVO 8S Specification :
| | | | |
| --- | --- | --- | --- |
| Encoder: | ARM micro computer system | Frequency: | 2.4Ghz(DSSS) |
| Output power: | -5dBm~20dBm | Battery: | 1.2VX4 NiCard or1.5VX4 AA dry batteries |
| Current Drain: | ≤220mA | DEVO: | RX801 |
| Weight: | 718g(w/o TX battery) | Wigth*Height*Thick: | 190*180*69* mm |

Content:

- Walkera UFO QR X400 Quadcopter x 1
- 8CH DEVO 8S Transmitter x 1
- Battery Charger x 1
- HM-F450-Z-48 11.1V 2200mAh Li-Po Battery x 1
- Instruction Manual (In a CD-ROM) x 1
- Main Rotor x 4
- Rotors locking nut x 4
- Landing Skid x 4
- English Manual x 1