The Big Quadcopter by Walkera - UFO MX400S

Although we say it is a Big quadcopter, but actually it's still a small drone made for "Expereinced Beginners".... what does that means? The MX400S is so very stable, if you have experience on Co-Axial helis before and with no crashing, you should be able to hover the MX400S with ease. And for "Experienced" players, you can do flips on this big thing. Just take her high, flip the "Flight Mode" switch on the transmitter and push the elevator stick to max, it will do a flip in mid air and regain level afterwards, amazing isn't it?
The MX400S bigger features is the Flipping trick which the old one can't. Because MX400S has newer Speed Controllers and Brushless Motors, and a better 6-Axis Gyro, so it is possible to do tricks, in another word, MX400S can carry more payload because of the better power system. The Walkera UFO MX400S is a very fun quadcopter for leisure flying and carrying something, for the moment, you may need to DIY some camera mount or some hook to carry the payload.

Walkera MX400S, it's the newer version of the MX400.

More power, able to do flips.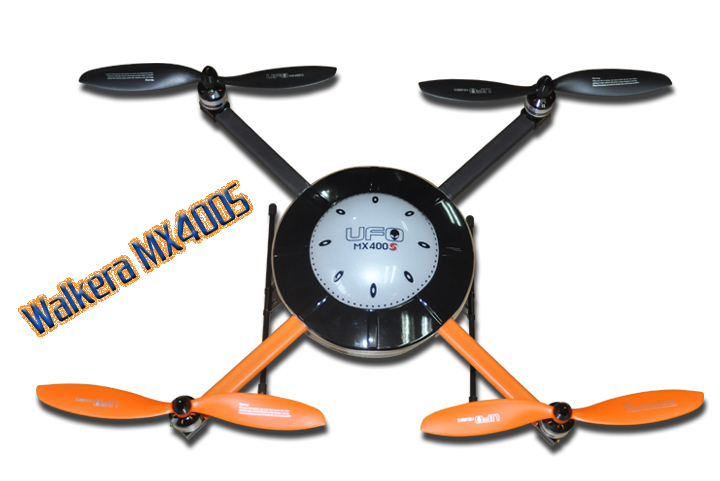 Upgraded from old MX400
Mainly on power system and better 6-axis gyro function
New Brushless Motors + New Speed Controllers
More power, even better!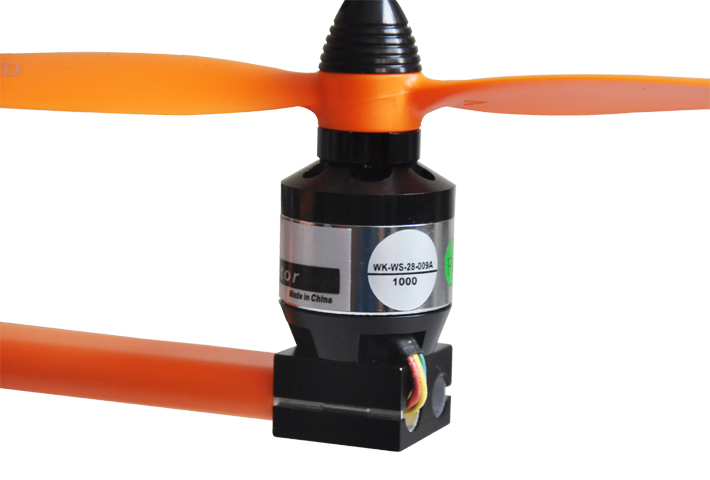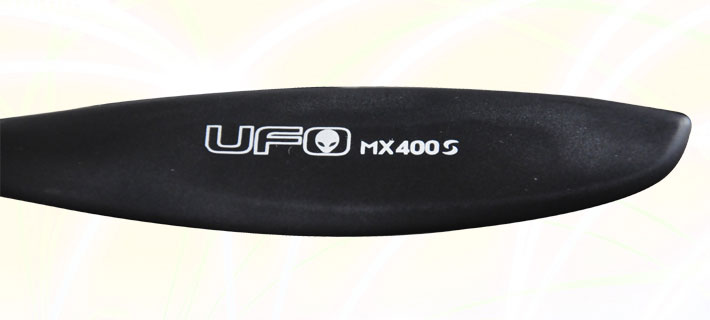 Upgraded power system
With new motor,speed controllers and new rotors,
it's now more powerful,and it's able to do some tricks.
What makes it so stable?
It has a new 6-Axis Gyro, better than the old one.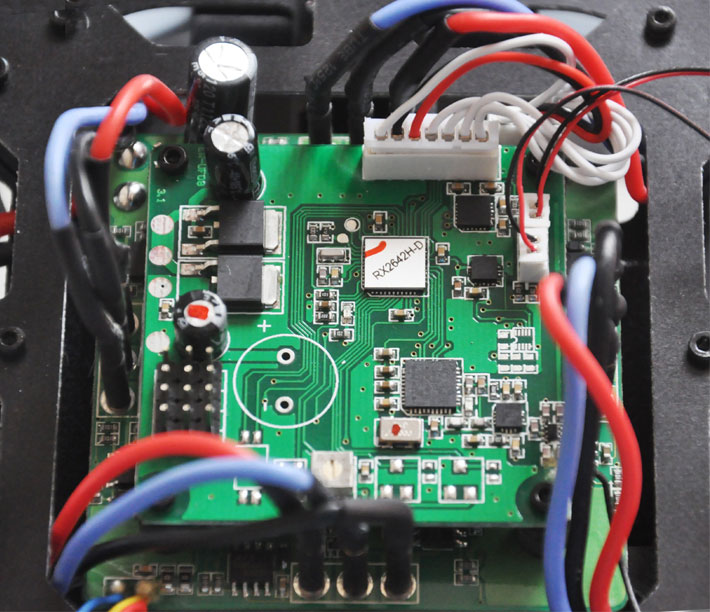 New 6-Axis Gyro onboard!
The upper deck is the upgraded 6-Axis Gyro board,
the lower deck is the Speed Controllers for four motors.
New 6-Axis Gyro allows you to "Flip" the MX400S.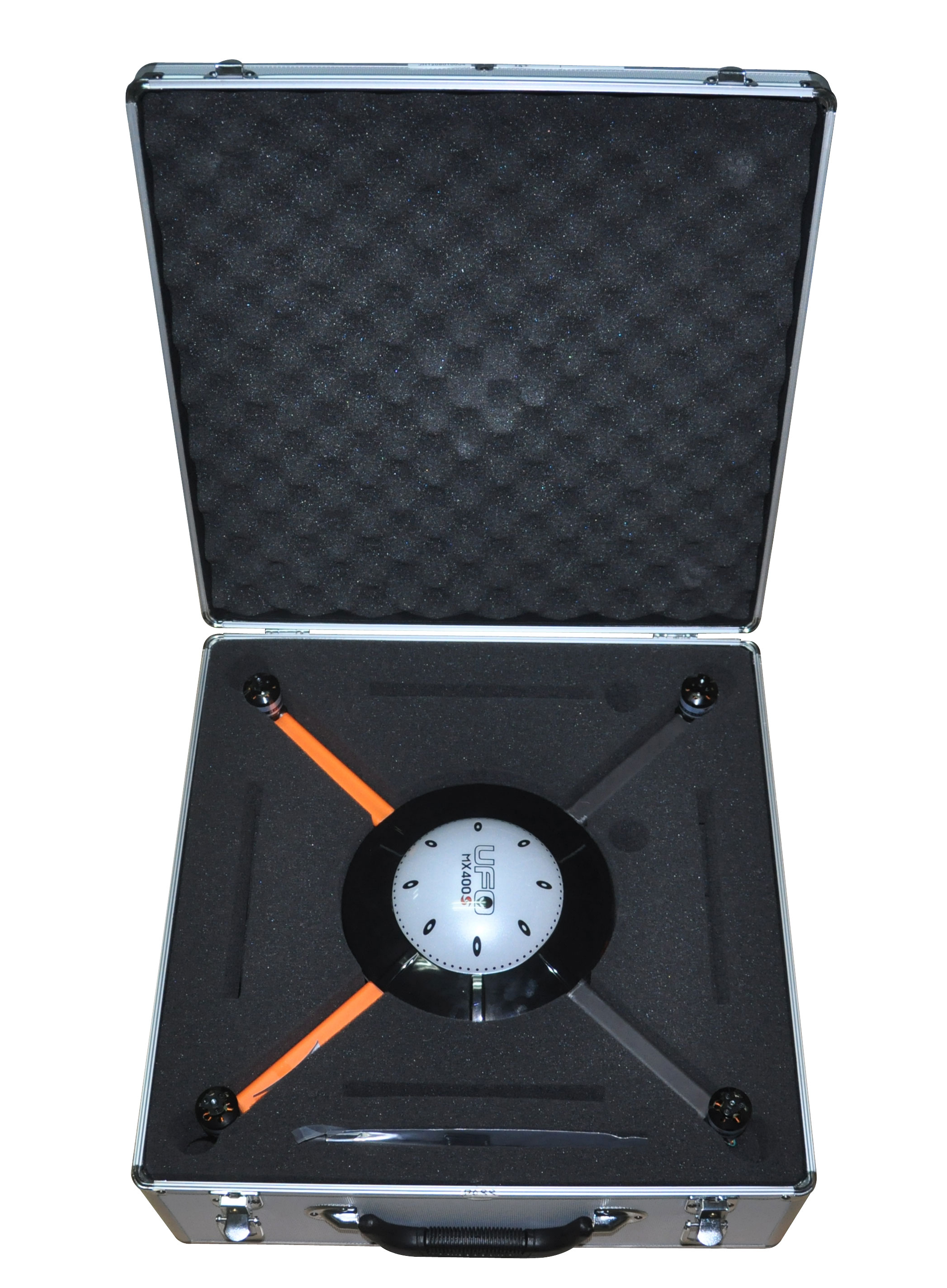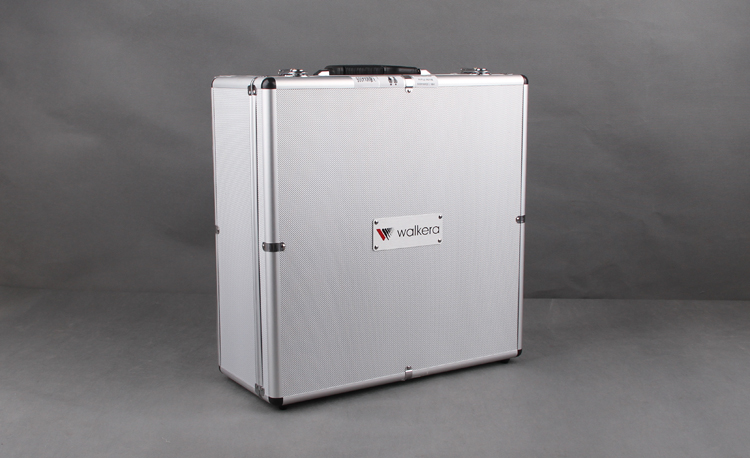 Features:

- The usage of the four BL motors ensures the stable and great flight performance.
- Modularized design features convenient maintenance at low cost.
- The usage of 6-axis gyro and intergration design of the flight status control, ensure the precise location of thr flight performance.
- Flight time will be uo to 10 to 11 minutes on a 11.1v 2200mAh Lipo.
- The RX firmware can update online (required up02 upgrade cable and adapter).
- The MX400S not only can use for aero photograph, but also can set with the bidirectional sensor control device and GPS device to test the power, temperature, speed to find the location or height of the helicopter.
Specification:
| | | | |
| --- | --- | --- | --- |
| Main rotor Dia.: | 254mm | Overall Length: | 270mm |
| Overall width: | 270 mm | Battery: | 11.1V 2200mAh LiPo |
| Standard trabsnutter: | DEVO 10 (not include) | Optional transmitter: |  DEVO 6/7/7E/8S/12S (not include) |
| Brushless motor: | WK-WS-28-009A | Brushelss speed controller: | wk-wst-30A4 |
| Gyro: |  6-Axis  | Recwiver: | RX2642H-D |
| All_up weight: | 786g(not including battery) |   |   |

Content:

- Walkera UFO MX400S Quadcopter x 1
- Battery Charger x 1
- HM-F450-Z-48 11.1V 2200mAh Li-Po Battery x 1
- Instruction Manual (In a CD-ROM) x 1
- Main Rotor x 4
- Rotors locking nut x 4
- Metal Landing Skid x 1