Aftermarket modification for DSM2 transmitter users
The QR Ladybird Mini UFO (Special DSM2

(Compatible Edition)


What you are seeing is a special product, some people wish to fly the ladybird with their Spektrum or JR transmitter, so they make a receiver which is compatible with DSM2 protocol. Please note they did not add the "Rolling" function on this ladybird, so IT CANNOT FLIP or ROLL.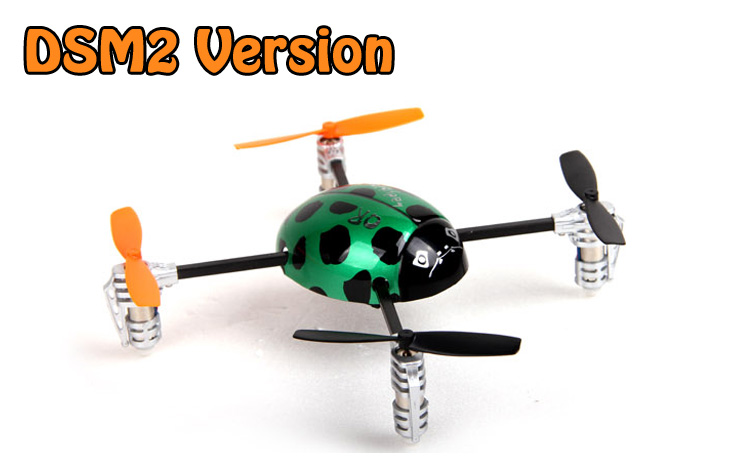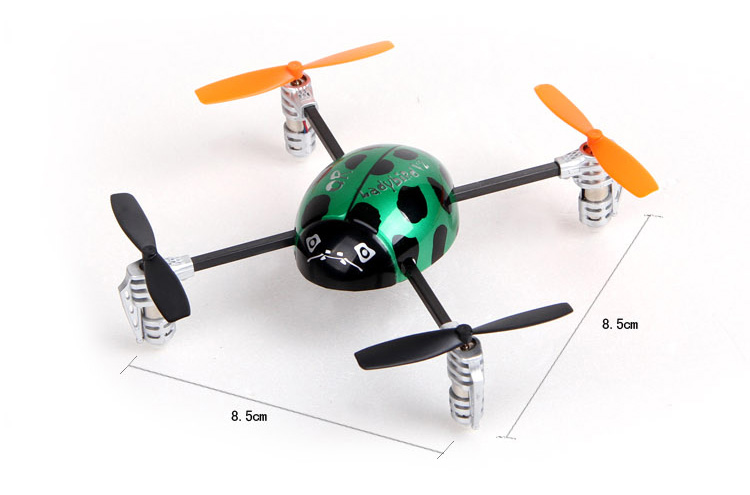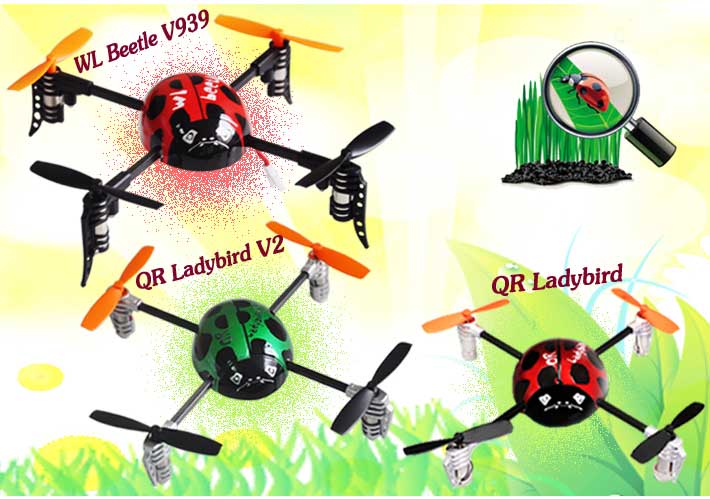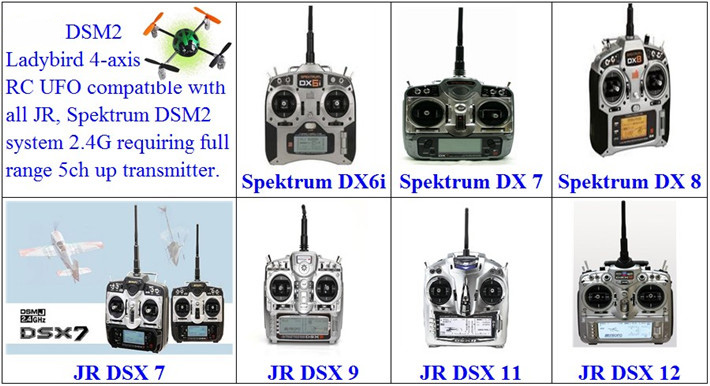 This is a new 4-axis Quad-copter with DSM2 4-axis Flight-Ctrl Board, compatible with all JR, Spektrum DSM2 system 2.4G requiring full range 5ch up transmitter.
Specification:
| | | | |
| --- | --- | --- | --- |
| Motor : | 0720RN57A-9M-130NL52 | Receiver : | Specially made to bind with DSM2 transmitters |
| Battery : | 3.7V 240Mah | Dimension : | 10*10cm |
| Height : | 3cm | Flight travel : | ≧30m |
| Flight time : | 9-10min | | |

Content:

- Walkera DSM2 4-AXIS Ladybird BNF * 1;
- Lipo Battery * 1;
- Extra Rotor Blades Set (4pcs: Two yellow, Two black) * 1;
- Charger * 1;
- USB Charger line * 1;
- English Manual * 1;