2 x 68W Watt LM3886 + NE5532 Audio Amplifier Board DC Serve Current Feedback XD

Description:
- 100% Brand New 2 x 68 Watt LM3886+NE5532 Audio Amplifier Board
- Compact and reliable speaker protection pcb suitable for most of the amplifier. Their compact design made them ideal for DIY T-amp and D-amp
- Excellent electrolytic capacitors, film capacitors and precision metal film resistors. It can be used in LM3886 Amplifier board
- It has DC power supply on board .just connect the power transformer and aluminum heatsink to run it.
- 68W + 68W
- Voltage: AC 28V-0-28V 5.5A
- Dimension: 117mm x 95mm
- Important: This product is only for DIYER with sufficient knowledge in electricity and know how to avoide danger from electic shock.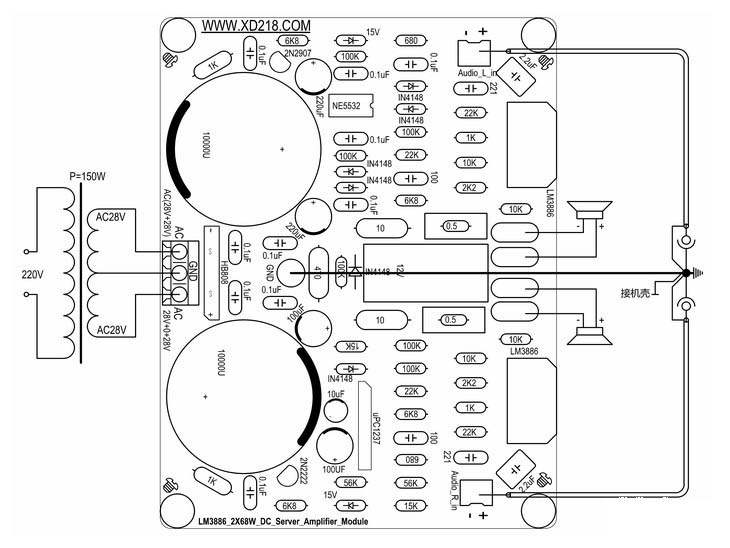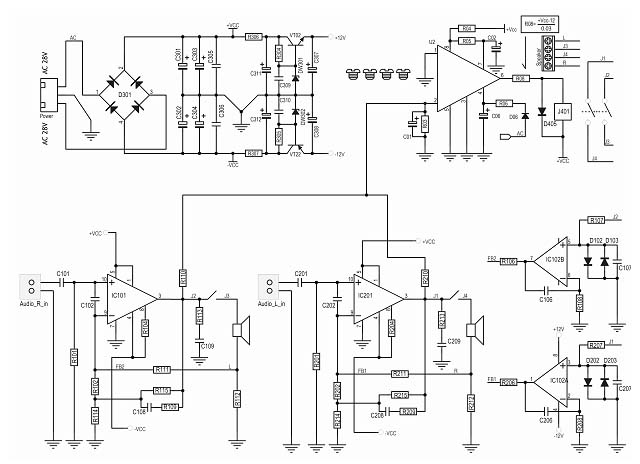 Come with:
- 1 x 2 x 68 Watt LM3886+NE5532 Audio Amplifier Board