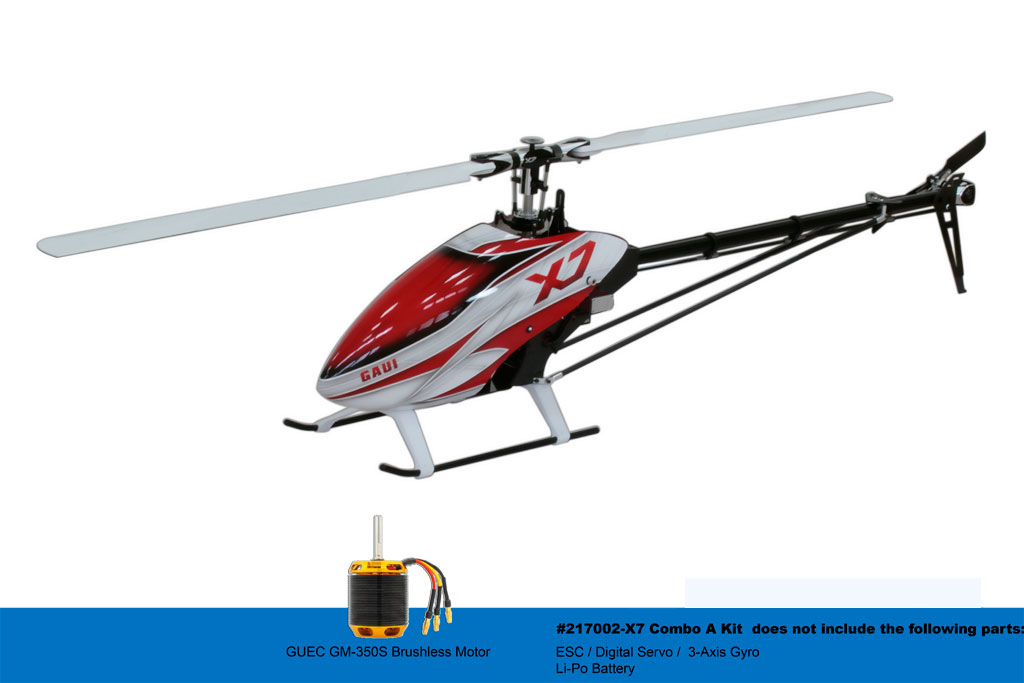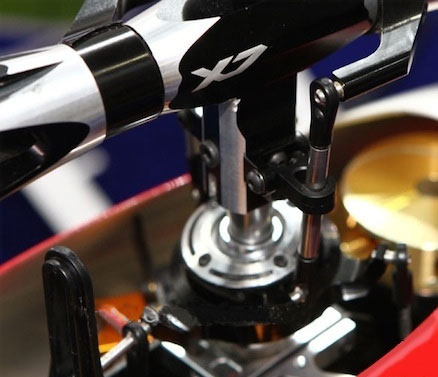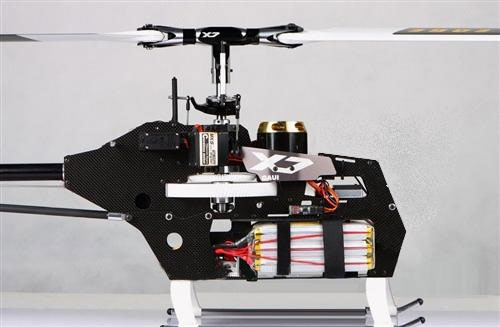 Features:

1.Succinctly & stylishly designed FBL main rotor head and swash plate which produces quicker response and superior control precision.
2.I-shape structure and narrow designed CF main frame results in a high rigidity for 3D manoeuvres.
3.Equipped with high efficiency heavy-duty torque tube driven tail, which brings excellent performance either in high or low head speed.
4.High modulus drive gears/bevel gears can also be compatible for upgrading to 800 class.
5.Highest spec CNC 6065 & 7075 aluminium parts, with highest load tolerance and precision for superior 3D performance.
6.Stylish painted FRP canopy.
Specification:
Length:
1340mm
Height:
370mm
Main rotor diameter:
1610mm
Tail rotor diameter:
290mm
Motor drive gear:
10T (Ø 6mm)
Main drive gear:
100T
Drive gear ratio:
1:10:4.71
Weight (kit):
2300g
Powered by:
(v) Battery: type (LiPo) qty. (2) 6S*2, 4000~5000mAh.

Content

1.CF main frame
2.integrated CNC Servo
3.motor mounts FRP canopy Scorpion
4.GAUI GM-350S, 500 kV Blushless motor *1pc
5.FUNKEY 690mm main blades
6.FUNKEY 105mm tail blades

Not included(You need to purchase another):

1.Standard size CCPM servos * 3pcs ( >15kg torque)
2.Standard size tail servo * 1pc
3.3-Axis Gyro*1 12S 120~160A ESC*1

217002-X7 Combo A Kit does not include the following parts:

1.ESC/Digital Servo/3-Axis Gyro
2.Li-Po Battery