MPU6050 6DOF Gyroscope and Acce​lerometer Sensor Module 3-6V




Module parameters:
1. Voltage: 3V~6V
2. Current: <10mA
3. size: 15.24mm X15.24mmX2mm
4. the pad pitch: up and down 100mil (2.54mm), around 600mil (15.24mm)
5. measuring dimensions: Acceleration: three-dimensional.angular velocity: three-dimensional. attitude angle: three-dimensional
6. range: Acceleration: ±2g, angular velocity: ±250°/s.
7. resolution: Acceleration: 6.1e-5g, velocity: 7.6e-3°/s.
8. Stability: Acceleration: 0.001g, angular 0.02°/s.
9. attitude measurement stability: 0.01°.
10. the data output frequency 100Hz (baud rate 115200)/20Hz(9600 baud).
11. Data Interface: Serial (TTL level), I2C (directly connected MPU6050, no gesture output)
10. baud rate 115200kps/9600kps.
11. to provide single-chip analytic sample code.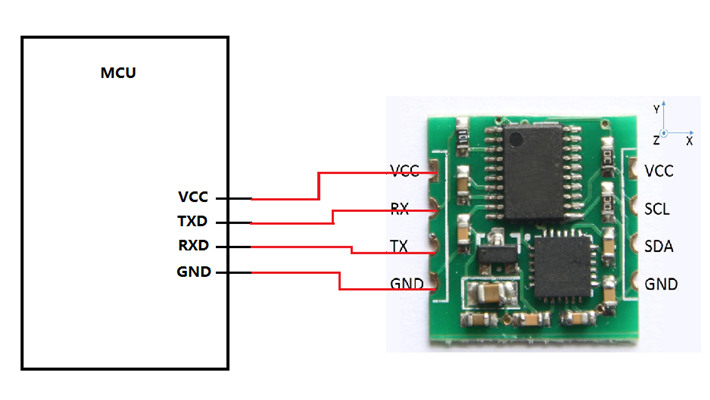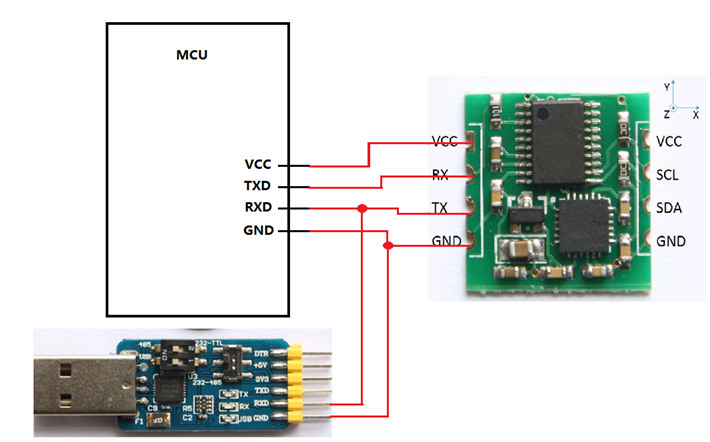 Package list:
- 1 x MPU6050 6DOF Gyroscope and Acce​lerometer Sensor Module