Flexible Aluminum Alloy Double Diaphragm Coupling for Servo Stepper Motor Coupler GL34 26x35 5mm to 14mm CNC

Description:
- Diaphragm and two bushings components.
- Diaphragm is fastened with a pin in the sleeve,it is generally not loose or cause recoil between the diaphragm and the sleeve.

Features:
- Two axis misalignment have strong ability.the angular displacement may be twice as radial displacement,reaction force is small,large flexible,allowing a certain axial, radial and angular displacement.
- With a significant damping effect,no noise,no wear and tear.
- Adapt to high temperatures,work in the harsh environment,and be able to have impact, vibration conditions for safe moving line.
- High transmission efficiency,particularly suitable for medium and high-power high-speed transmission.
- Simple structure, light weight, small size,easy assembly and disassembly.
- Without moving the machine to dismantle (refer with intermediate shaft type) and without lubrication.
- Can be transfered speed accurately,slip-free operation can be used for precision machinery transmission

Application:
- For servo motor, step motor, encoder, force measuring machine driver
- For position control system, centrifuge
- For information, communication , audio devices, etc.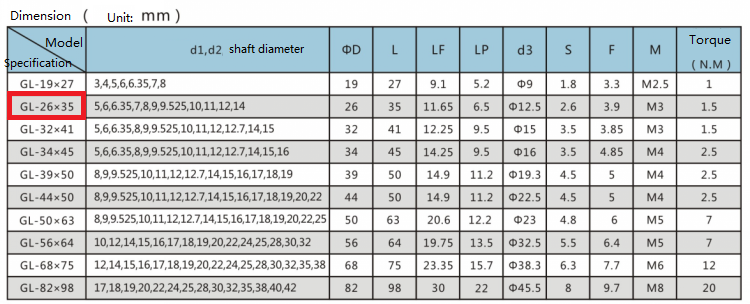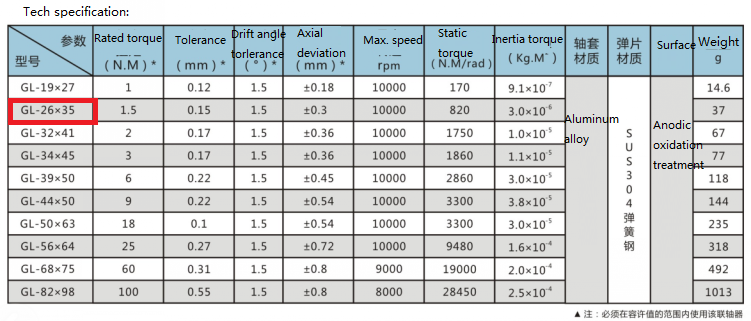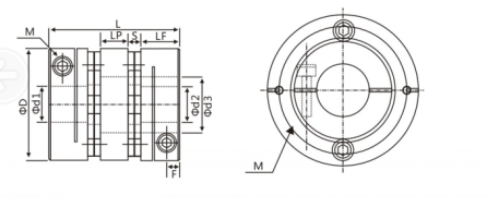 Package Include:
1 x Dual Motor Shaft Diaphragm Coupling