Satellite Receiver HD 1080P + USB WIFI Support YouTube Youporn Cccam Newcam Freesat V7S HD DVB-S2

Functions:
- 1080P Full HD DVB-S2
- Support PowerVu, DRE & Biss key
- Support USB PVR Ready and USB wifi to Network Sharing
- Support Full speed USB 3G dongle
- Support YouTube, Youporn via usb Wifi dongle
- Support Cccam, Newcam via usb Wifi dongle
- Technical support website: www.freesat.cn

Specifications:




Main Features: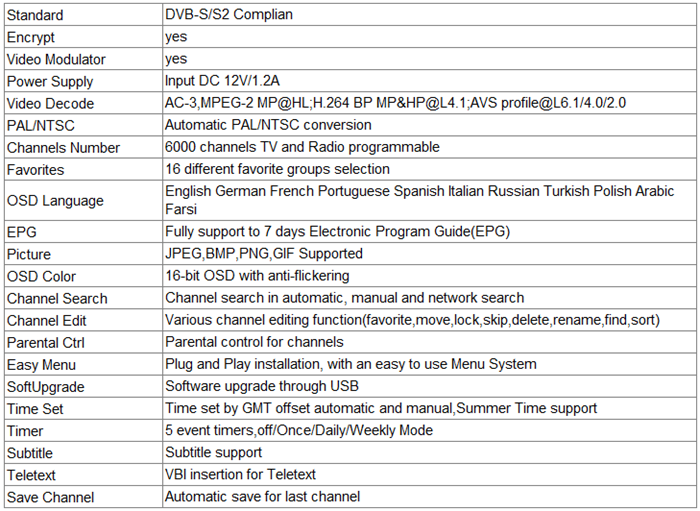 Electric Performance: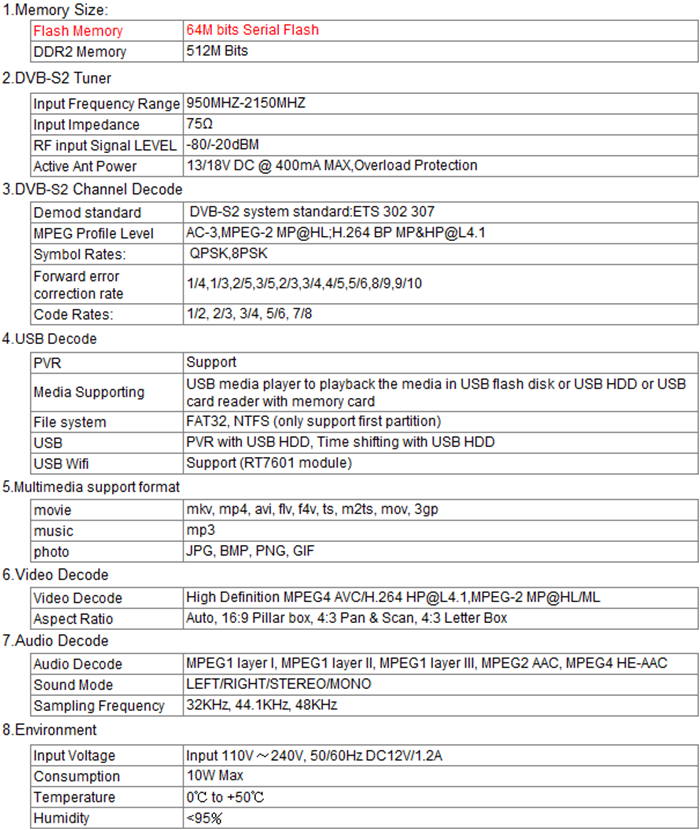 Package Included:
- 1 x Satellite Receiver HD 1080P with USB WIFI Module

Note:
- Cccam/Newcam Account is NOT INCLUDED in this package. Please purchase by yourself. Thanks for your understanding!