TDA7498E 5.1CH HIFI Power Amplifier Board Class D 160Wx6 Output Digital Audio AMP

Specifications:
- Original authentic TDA7492E
- Philips,VISHAY,SANYO, capacitors
- Resistance using 1206 0805 high precision chip resistor, ensure the signal-to-noise ratio of the good.
- PCB ,1.6mm thick double-sided board, copper thickness 2oz
- Fully enclosed dust Taiwan potentiometer, the performance is more stable, durable and longer service life than ordinary potentiometer.
- Small size, large power, high efficiency, low power consumption;
- No noise, the circuit design is very reasonable, there is no low noise!

Parameters:
- Working mode: Class D
- Static current: 100mA
- Work efficiency: 90%
- Rated output power: 6*160W
- Frequency response: 20Hz to 20KHz
- Working voltage: DC16V to DC32V
- Recommended supply voltage: DC32V
- Maximum output current: 5A
- PCB board size: (173 * 93) mm
- Potentiometer gap: 30mm
- Horn parameters: 4-8 OHM
- Four potentiometer onboard, regulation of the sound track, respectively is FCH (left and right front channel regulation) Cen CH (mid channel regulation) Sch ((left and right surround channel regulation) sb (CH subwoofer channel)
- Note that heavy bass channel with low pass filter, but the subwoofer signal from the DVD is low frequency signal has passed through the low pass filter.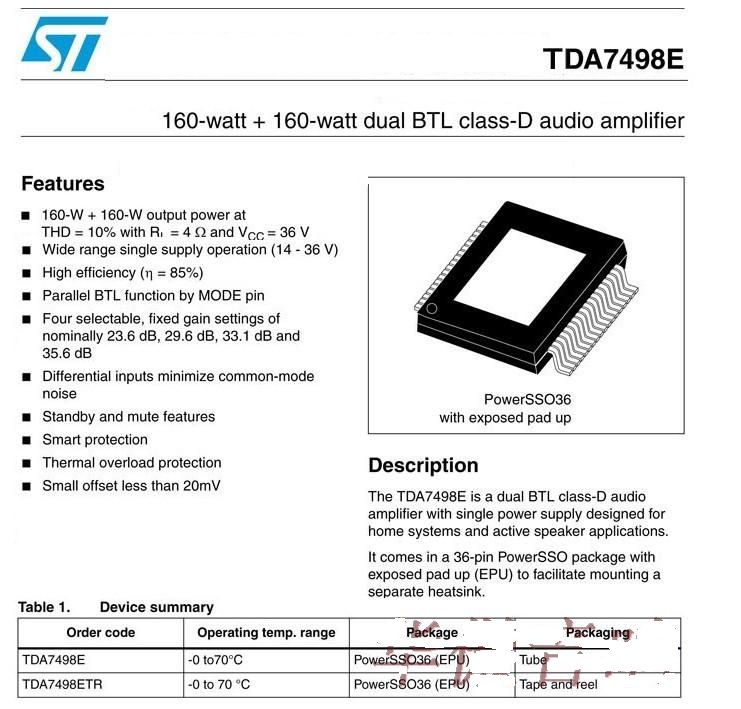 Package list:
- 1 x Power Amplifier Board