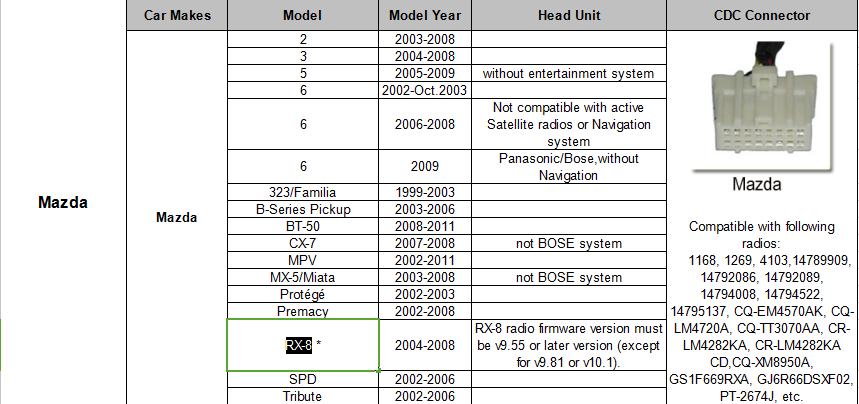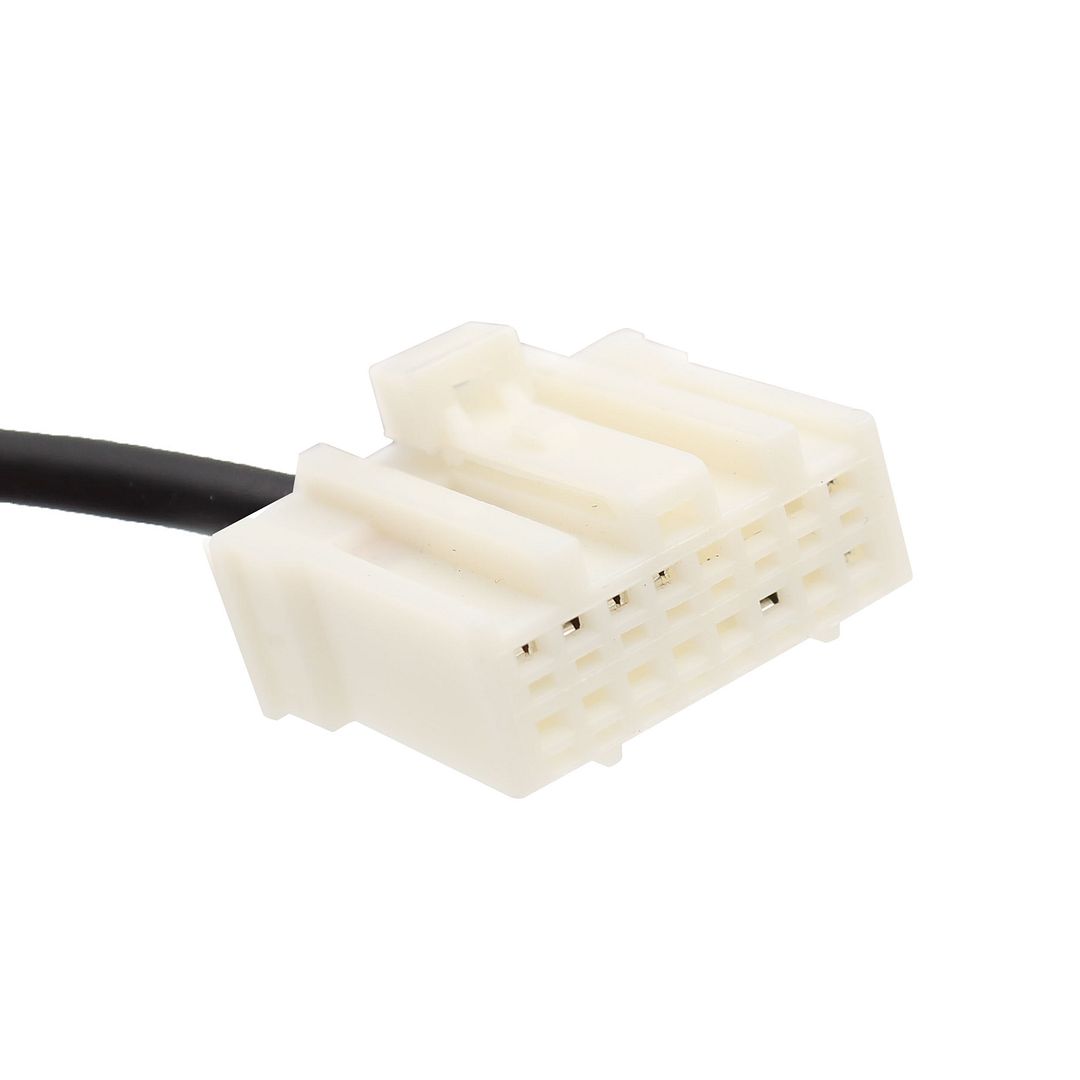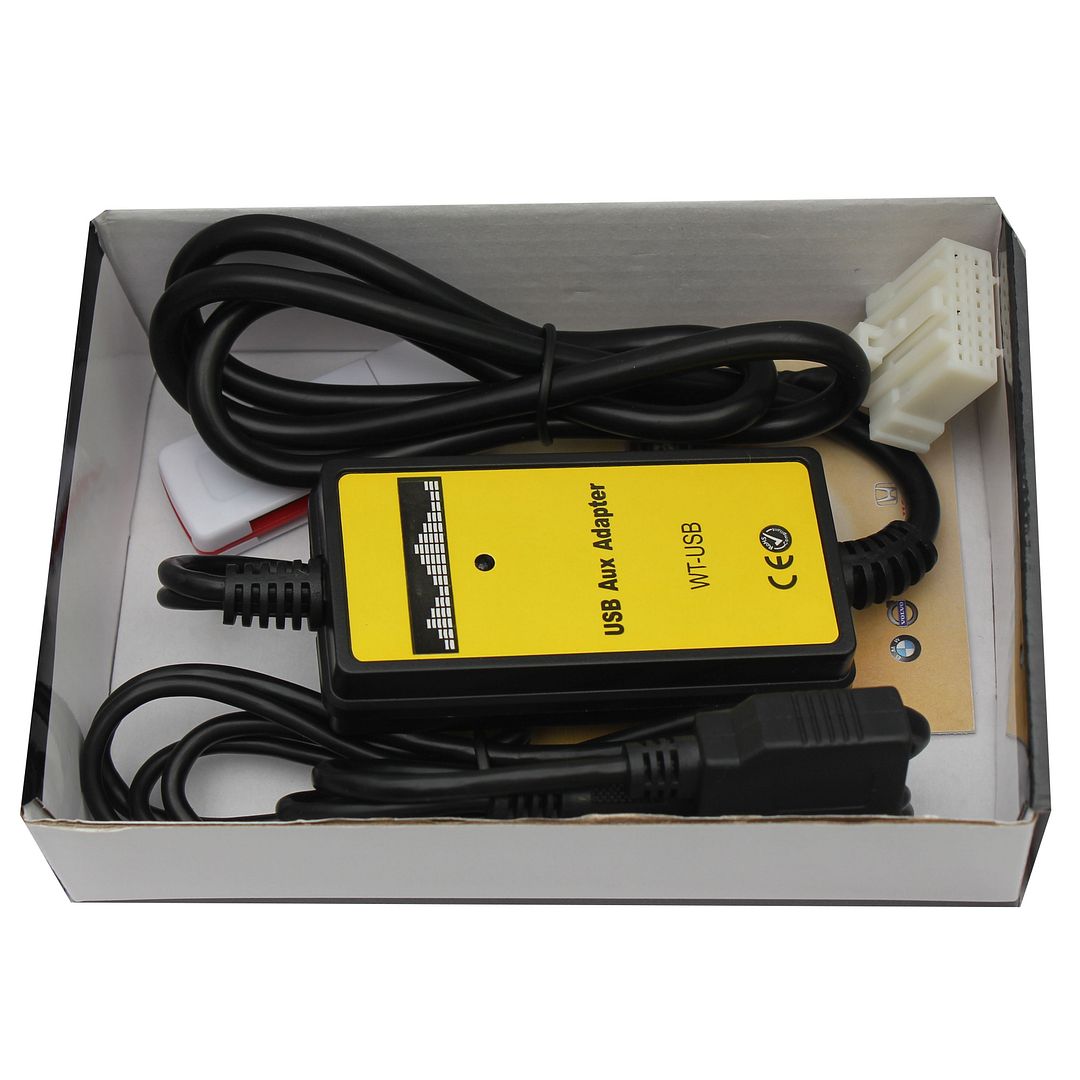 Feature:
voltage Input:12V DC
Signal-to-noise:90dB
Max.current:35MA
total harmonic distortion:0.01%
requency response:20HZ-20KHZ
working temperature :-30C-80C

Note : This adapter is only compatible with single disc radio or tape radio units. Not compatible with factory satellite radio, 6 disc changer, and navigation radios. Not compatible with factory DVD systems.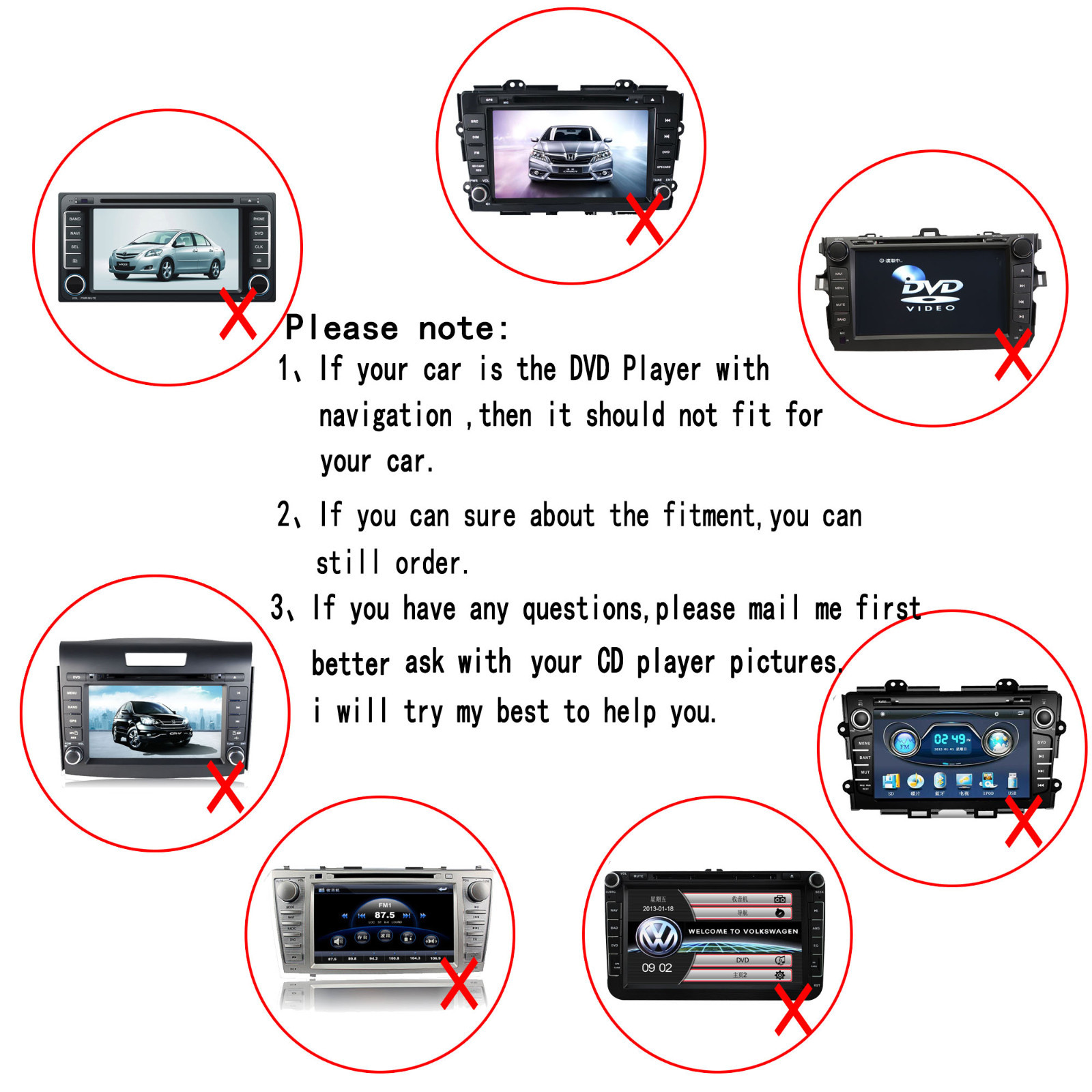 Connect through the car CD player directly,Non-destructive installation.
Control sthe music play and volume by Car radio panel or the steering wheel.
Support 3.5mm AUX audio input.
high quality MP3/WMA decoder, let the music more pretty.
with no Signal interference,no need to install baterry.
Smart design,easy to install and use.
 
Installation Instruction:
1. Turn off car engine and remove key from ignition, if your radio use a security code,
make sure that you have the code before unplugging the radio.
2. Unmount the radio from the dash and find CD changer port at the back of radio.
3. Plug the IPOD AUX Adapter connector to CD changer port.(For Audi/V.W/Skoda/Seat
radio,connect the GND cable to the shield of the radio)
4. For IPOD/Iphone user,connector IPOD/Iphone via IPOD AUX Adapter 30P connector.
once the unit is installed just power on the car radio and ipod,you can Press CD button
then you can enjoy the IPOD Music ,keep Ipod changed and ready to go.
5. For Auxiliary device such as PSP,MD.MP3.mobile etc,connect it with 3.3 Jack cable. It will start play music.
Installation Note:

1. If there is follows cable on the harness:

A.Black --attach it to any metal part of the radio body

B.Yellow—attach it to the power of the car

C.Red ACC—attach it to ACC signal of the car.

2. If the radio with existing CD changer, there is need Y-adapter

Cable.

3. For Audi factory radio of Mini ISO 8P, it is CDC connector is 20p block connector, in order to install USB car adapter.it require to connect our 20p adapter cable