Cuav MAVLink-OSD On-Screen Display MinimOSD for AIOP APM Telemetry ARDUPILOT MEGA OSD

OPTIONAL SETUP (for critical cooling conditions)
- The second stage regulator from the OSD board gets too hot on 12V video setups. If your frame has not a good air flow for cooling the OSD board you may want to feed the OSD entirely from APM. Probably it will add some noises from servos, but you'll be more safe by this way: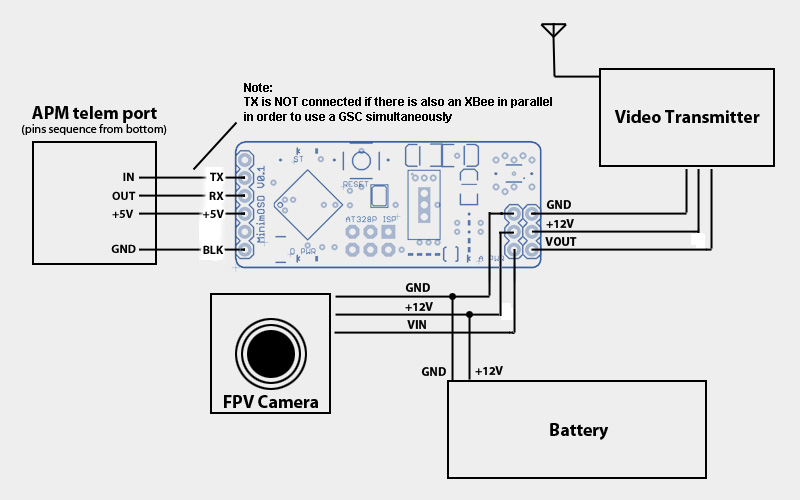 MinimOSD's TX is NOT connected if there is also a "wireless serial link" in parallel (E.g.: XBee) in order to use a Ground Control Station simultaneously.
To use a wireless serial link and MinimOSD at same time, you need to make an "Y" cable or prepare your APM IMU board to have a parallel "mirror" connection.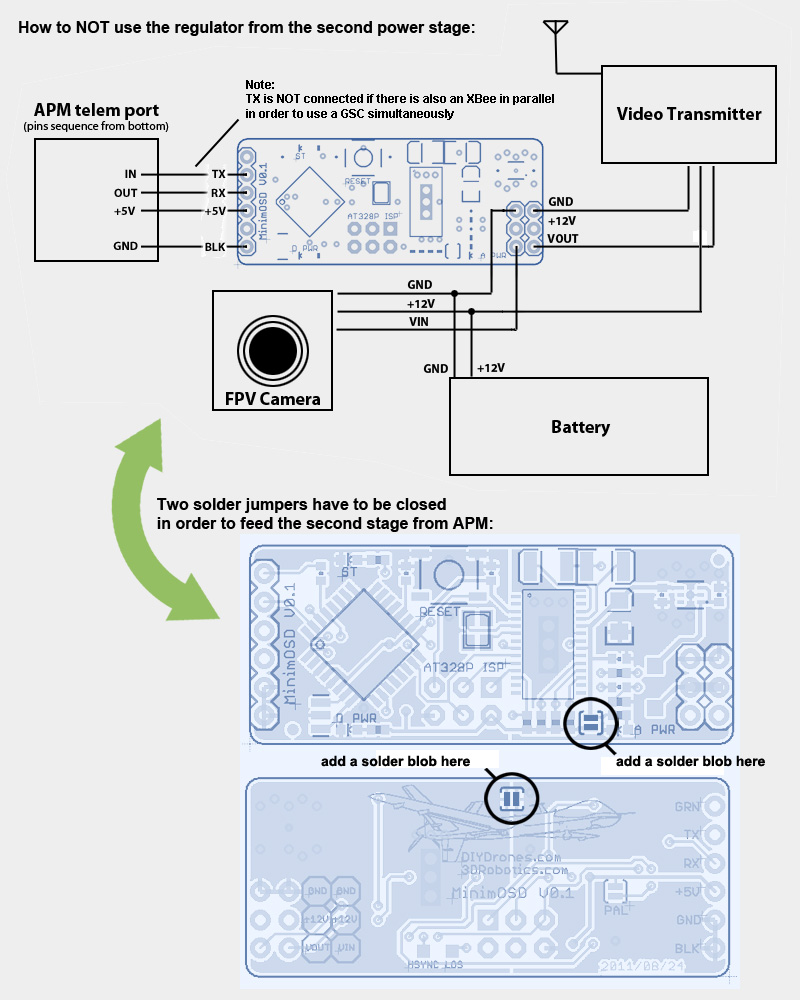 Bellow is a picture of a nice solution using bent 20mm long male pin-headers.
Upper mirror output: "TX" from MinimOSD is NOT connected on the APM's telem "OUT".
Lower mirror output: all the four wires are connected to the wireless serial link.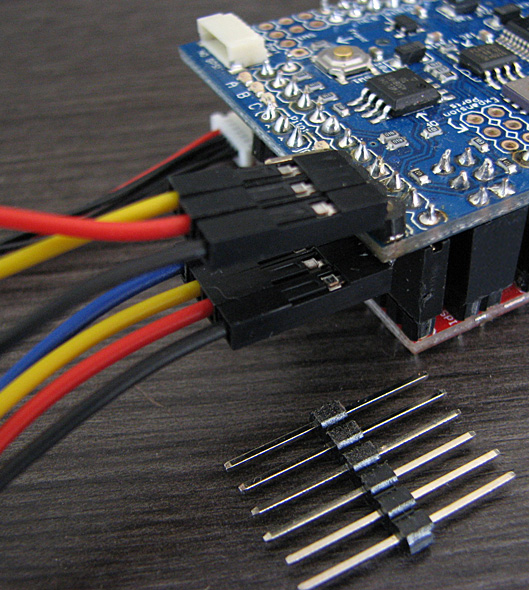 Detailed info:
- ATmega328P
- MAX7456 LCD display
- FTDI compatible
- Standard 6pin ISP
- 2 independent Power part with LED indicator
- +5 V 500 ma adjustment & +12 V Power supply
- Welding jump wire PAL video option
- size:0.7inch x 1.7inch