EAGLE N6 Multicopter Controller Board Aero-Copter/ Dual/ Tri/ Quad+4Copter/Hex
Description:
- Thanks for purchasing EAGLE Multicopter Controller Series. N6 is a flight control board especially developed for Remote Control Multicopters. Its working principle is to measure the angular speed of the aircraft rotating around reference axis of Pitch, Roll, Yaw, and make necessary correction automatically, so as to maintain the stability of the aircraft during flight.N6 uses AVR high-performance, low-power 8-bit microcontroller and high-precision MEMS digital three-axis gyro from STMicroelectronics. It offers advantages of good stability, flexibility, impact-resistant ability and reliability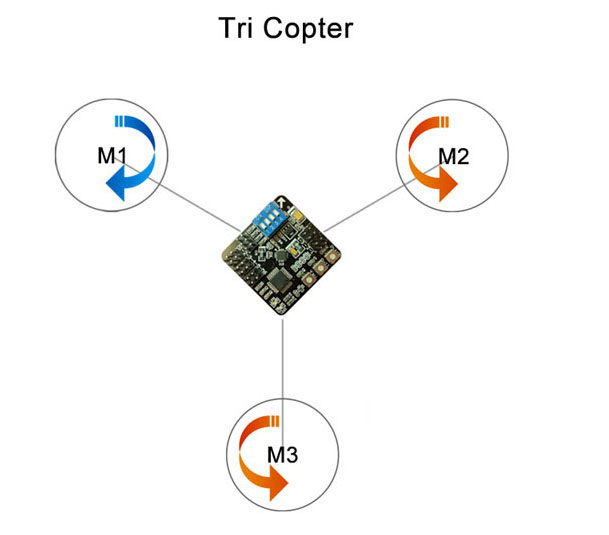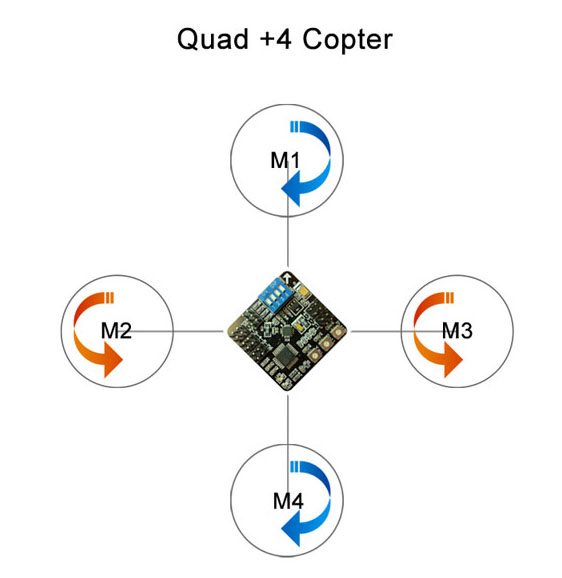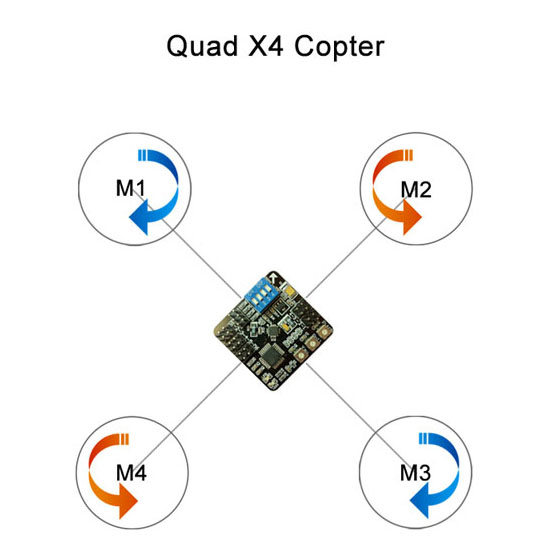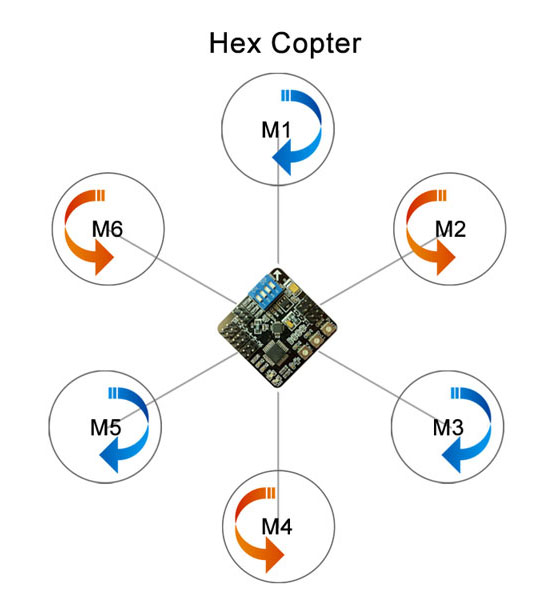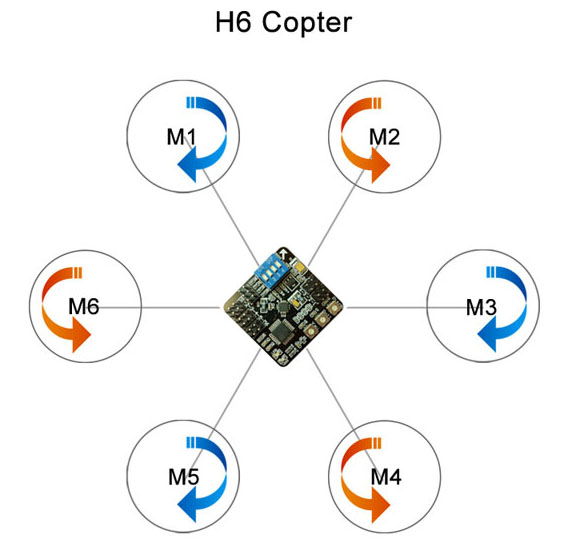 Features
- 8 Multicopter Types are in support including AeroCopter、 DualCopter、 TriCopter、 Quad+4Copter、 QuadX4Copter、 HexCopter、
- H6Copter and Y6Copter, which could be easily switched through on-board DIP-Switches;
- 2 Flight Modes to choose from, including Normal Mode and Sport Mode, which could be easily switched through on-board DIP-Switches;
- Maximum of 6 PWM output channels, compatible with most Electronic Speed Controllers (ESC) and servos;
- Independent gyro gain adjustment for Pitch, Roll and Yaw;
- Basic setting function including stick centering and ESC throttle calibration;
- Blue and Red LED for working status display and error report;
- Convenient firmware upgrade.

Special Note
- Remote Control Models are NOT toys. The high-whirling propeller of aircraft is very dangerous, therefore please carry out debugging and test flight in open space far away from the crowd. The beginner should be directed by someone experienced. The effect of flight depends on many factors, and the control board just makes necessary adjustment and correction, but it cannot totally take the place of other devices. To better use your multicopter controller , please take the following suggestions into consideration:
- Read this instruction manual carefully to understand the product's feature, installation, setting method, etc.;
- Choose high-precision, good-quality stander;
- Choose high-linear, quick-response ESCs or servos;
- Take all measures to reduce vibration, avoiding disturbance to the controller caused by mechanical shock;
- Upgrade the firmware as soon as EAGLE releases new version.
Specifications
- Input Voltage:4V to 6V
- Input Signal: 50Hz standard PPM signal
- PWM Frequency:400Hz for ESC, 50Hz for Servo
- Gyro:Scale: ±500dps、ODR: 800Hz
- Operating Temperature: -40 ℃ to +85 ℃
- Dimension: 40mm × 40mm
- Weight:8g

Multicopter Types & Flight Mode Selection
- N6 has a 4-bit DIP-Switch for Multicopter Type and Flight Mode selection, the first three bits for Multicopter Type selection and the last bit for Flight Mode selection.
VERY IMPORTANT! Please repower the controller to make the newly-selected mode effective.
- Multicopter Types Setting Table
- No. Multicopter Types SW1 SW2 SW3 SW4
1 Aero Copter 0 0 0 ×
2 Dual Copter 1 0 0 ×
3 Tri Copter 0 1 0 ×
4 Quad +4 Copter 1 1 0 ×
5 Quad X4 Copter ▲ 0 0 1 ×
6 Hex Copter 1 0 1 ×
7 H6 Copter 0 1 1 ×
8 Y6 Copter 1 1 1 ×
Flight Mode Setting Table
No. Flight Mode SW1 SW2 SW3 SW4
1 Normal Mode (Recommended for beginners) ▲ × × × 0
2 Sport Mode × × × 1
Notes: "0" represents "OFF", "1" represents "ON"; "×" represents influence-proof for the mode set. i.e. Modes between Normal and Sport are either
available for any Multicopter Types; "▲" is the default setting.