New Version TOPPING TP-C1 24bit/96kHz USB Transfer Coaxial Optical Decoder

Description:
- Aluminum shell, small and exquisite, the use of precision machining of CNC machining center,C1
- can be smart to display the current status, including the connection status and the current sampling frequency
- C1 uses the Taiwan TENOR TE7022L program.
- TE7022L makes it to reach 24bit 96kHz under USB possibly,and it is popular among 24bit/96kHz programs.
- The the gold-plated RCA output ,The original fiber-optic head of the Japan's Toshiba
- Coaxial output of C1 using custom gold-plated RCA output blocks,reducing the barriers of the signal transmission to a minimum while retaining good durability
- The original fiber-optic head of Toshiba has the characteristics of the high-speed rate and the low distortion, to provide higher reliability for the optical fiber transmission.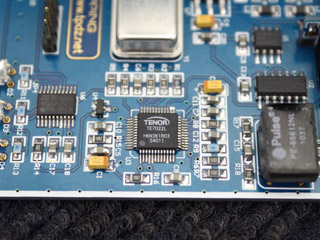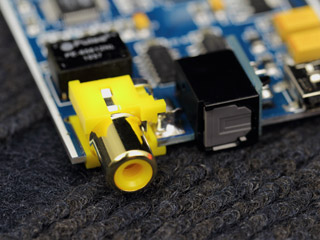 Features:
1. may be transferred in the sale of the smallest high performance 96kHz USB coaxial / optical converter, and only 13.5 mm thick;
2.in the similar products,it is the only support real-time sampling frequency;
3. has the output of the coaxial signals and optical signals at the same time, to meet different needs;
4. the internal precision custom crystal;
5.using the program of the Taiwan TENOR TE7022L.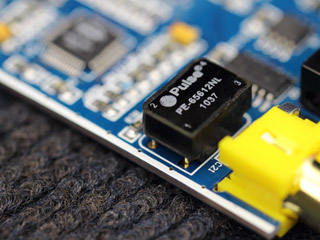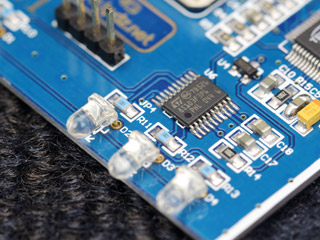 Parameters:
- Input: USB input, support USB 2.0 FULL SPEED
- Output: SPDIF signal, RCA coaxial + optical fiber
- Sample median: 16bit, 24bit
- Sampling rate: 32kHz, 44.1kHz, 48kHz, 96kHz, intelligent display real-time frequency
- Power supply: USB power supply
- Dimensions: 13.5mm wide 58mm * H * D 76mm (not contain prominent part)
- Wide and 58mm high, 13.5mm deep 83mm (includes protrusions)
- Weight: 75 grams