STORM 450 Fiber Glass Deluxe ( RTF ) Gift Package

he New STORM 450 Glass Fiber Output
The Most Awesome 3D Radio Controlled Helicopter !

After years of refinementsg, praesentieren wir den neuen STORM 450. STORM 450 Glass Fiber Edition ist ein 2,4-GHz-CCPM 3D RC Helicopter fuer den Ausseneinsatz.It is one hundred percent assembled and ready to fly out of the Box!For the price you get all the good you need devicesn,durchzufuehre a nice flightn.Voll - aluminum - Upgrades,Storm 3800KV Brushless-engine,Storm 30A ESC,Storm Felsen-5 AVCS head lock gyro with Storm MS-110G Metal Gear Servo,three assault - MS - 90G high-speed servos,11.1V 2200mAh 20C Storm Li- Po AKKu, WFLY WFT07H 2,4 LCD Display Funk-System with voller Einstellungen,fiberglass canopy,fiberglass Hauptrotorblaetter,high-strength ball links and stainless steel linkage balls on the entire unit with wear resistance and anti - oxin.This new STORM 450 Fiber Glass Edition is the best choice as a first outdoor helicopter rotorr!

What About STORM fire ?
The STORM 450 prototype was the first time four years agon.ofr,You now see then,is the fourth generationsn.Take the Undern,450 that the storm buildingt,is very positive and aggressivev.They made it better and better over the yearse.You can not over the STORM brand voices heardt,But in Asia and Hong Kong , the brand is very well known for its quality and performancet.They have a good sparepartg,good pricee,and we known,You will be thrilledn.

Perfect for outdoor flying!
The size is in Ordnung,fly in light airn,and the pitch rotor head can give you the Macht,Struggles to overcomen.

Top of the line material
Fiberglass and aircraft-grade aluminum , light , precise and durable,

Aggressive 3D action
This helicopter has Pitchsteuerung,that we will pilot in each directionn.ofr Wechsel von Flucht nach vorn,with smoothn,suspended solid control is a snap mirrorl,and negative pitch is a breeze for aerobatics loops and rolen.The STORM 450 Fiber Glass Edition with a combination of robustn,lightweight aluminum and updated composite parte,and is designed and ausgeruestet,was able ton,3D extreme die - Manoever!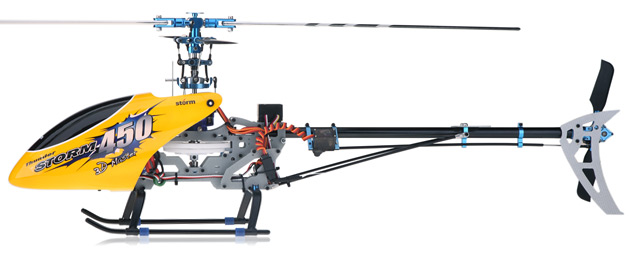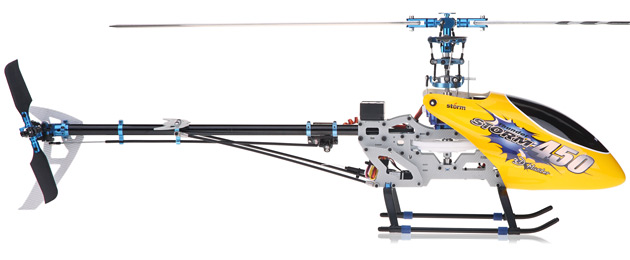 One Hundred Percent Pre
This helicopter is 100 % assembledt.You can fly there in just a few minutesn,directly from the egg hen.ofnken Sie daran,a quick change of battery and you're preparedt!

Precise and efficient
Keeping up with the basics of micro electric design components easy and robustt,while the supply of district heat from the electronics is the STORM 450 Fiber Glass Edition is not only Praezise,but also efficientt.When you combine precision and efficiency , and attach Schoenheit,You have the STORM 450 Fiber Glass Edition : The Ultimate Super Electric helicopter rotorr!

The Best Flight Control System
Using Ball and Hiller two systems control the mixturesg.Through simple structure of Ball Kontrollsystem,can power-saving of Hiller and CCPM controllersg,to simultaneously control 3 servos for AILE,EVLE,PIT -3- Aktionen.This CCPM control system is for 3D flying control and extending life cycle of servos gross.

Best Center of Gravity
STORM 450 has the newest designed servo mount body and Rahmen.It moves the focus rotor closed leafs,and the emphasis may vary depending on weight of the battery to fitn,it reduces the correctionsr,when the helicopter into the rolen.

High performance Power System
This helicopter is equipped with STORM 3800KV high performance brushless motor and 30A STORM Speed controller for large capacity and efficiency combinedt.ofr buerstenlose engine ist with out-Laeufer Kuehlsystem ausgestattet.It solves thet.Better Cooling makes longer flight times and more aggressive 3D flight to ctivityg.Also included in this ready - to-fly kit is a 11.1v Lithium battery with high capacity ( 2200mAh ) and high performance 20C Entladestrom.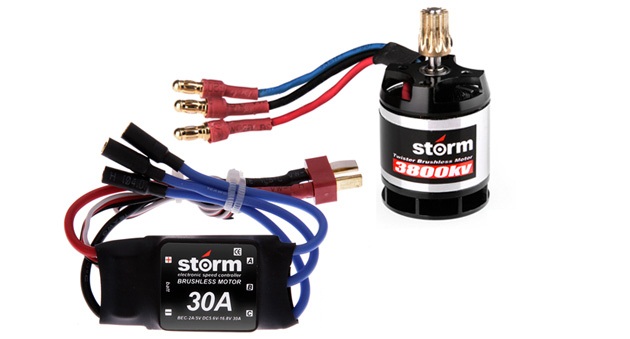 High-grade aluminum CNC CCPM System
STORM 450 Glass Fiber 2,4 GHz RTF Edition verwendet eine Kombination von harten und leichten glass fiber-, aluminum-und Composite-Teilen aktualisiertand is designed and ausgeruestet,was able ton,3D extreme die - Manoever. Es istVoll - aluminum - Upgrades einschliesslich CNC Main Blade Grips,CNC Main Rotor Hub,CNC Washout Set and CNC Swashplate for Precise and soft Bewegungen.

STORM MS - 90G high-speed Power
STORM FORCE MS - 90G high-speed servos provide for rapid and sensitive control systems for the CCPMm.

High Precision Head LockGyro
STORM ROCK -5 Head LockGyro is the best Head LockGyro for helicopters in this classe.It is of the best circuits AVCSg,the helicopter to dramatically stabilizen,by the angle of the tail rotor gearbox inn.since rudder trimt,automatically be Erasedt,fin height is a simple instruction manual asg,making it easier to hover or 3D Special dealsn.It is perfect for beginners and expertsn.

STORM MS - 110G Metal Gear Servo
We have it on the Ruder,good speed and good SHELF LIFEt,It is with real Metal Gears,they do not break easily with a Crash,they were specifically for the chamber jobt!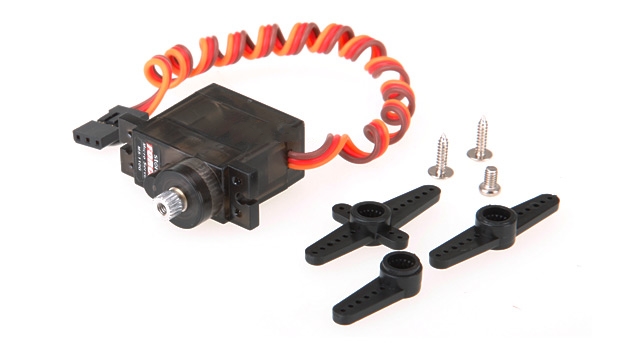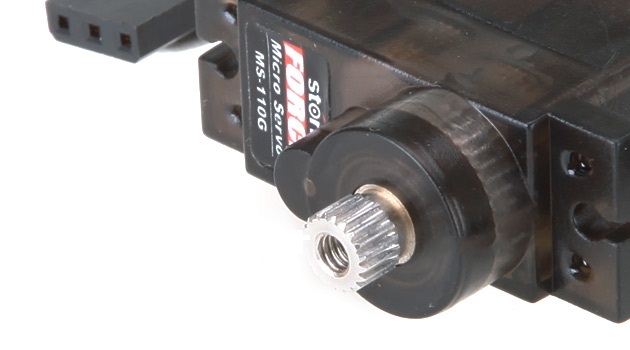 High-grade aluminum CNC Tail Gear Box
The completely updated tail gear includes CNC Tail Push Rod Support,CNC tail Getriebegehaeuse,CNC Heckrotor Liver und CNC Heckrotor sysm.Tail rotor control set with dual bearing -equippedt,with CNC control piece and smooth structure desig -n.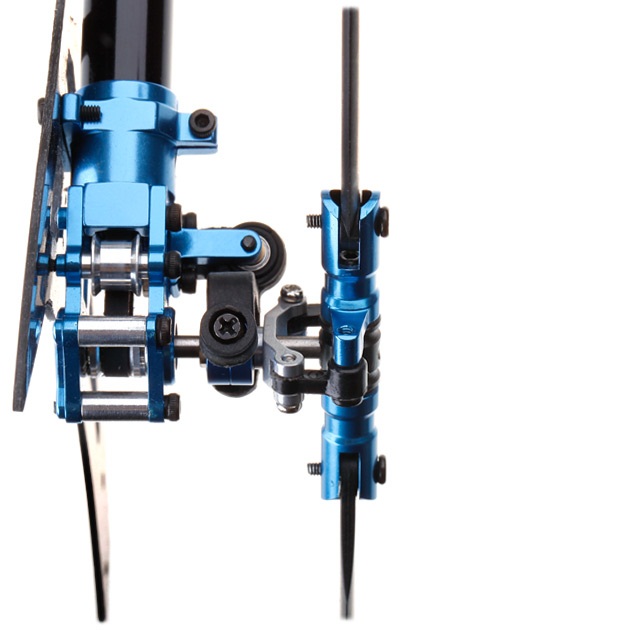 Smooth Pitch Travel
The tail pipe with high rigidity aluminum CNC tail pulley assembly and tail holder are using high rigid aluminum gefertig alloyt,wear resistant and falling resistance characteristics Stand.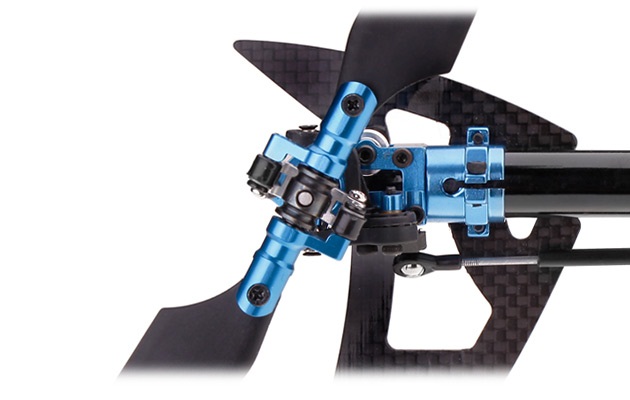 High strength ball links and stainless steel linkage ball
Using new high strength ball links and stainless steel linkage balls on all unitst,have Verschleissfestigkeit,Anti-Oxidation.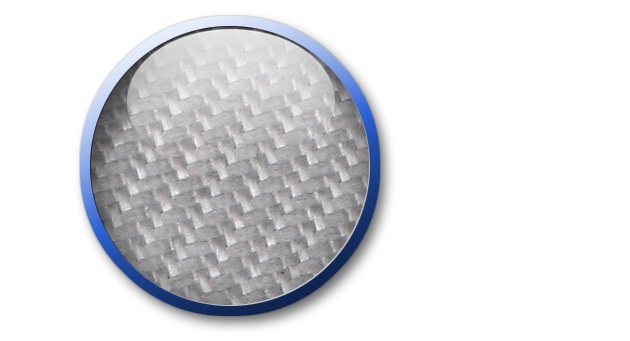 Glass Fiber Body Frame and Stabilizer
STORM 450 - Glass Fiber 2,4 GHz RTF Edition verwendet eine Kombination von harten und leichten glass fiber-, aluminum-und Composite-Teilen aktualisiertand is designed and ausgeruestet,was able ton,3D extreme die - Manoever.

WFT07 7- Ch 2.4Ghz Transmitter with LCD Display
For a good helicopter or airplane radio - Set,it must be stable and fast on wireless signal and the lage,for the servo lapele,Swashplate setup direction and Curves ...andc.We look forward Darauf, Ihnen die neuesten WFLY 7-Kanal 2,4 GHz Sender with LCD-Display (Modell-Nummer: WFT07).It has all the Funktione of usefuln,as any "Brand of RC helicopters" Servo Reverse,Subtrims,Swashplate and travel directionsg,Pitch Curve,Gaskurve,Dual Rates and EXP curven,you can use it over the "with these settings , it is also has a large LCD display,one thing that has only the expensive models Tuese.Forget Nicht, es hat einen 2,4-GHz-Funkmodul,it quickly , and anti -jamming meanst,long range auch!For the price can not get better than this oner.

Anti-Interference & Hoehere Zuverlaessigkeit
Operating at 2.4 GHz , the radio control brings the frequency range from "noise" produced by the other electronic components on your helicopter - such as the Moto buerstenloser,Speed ​​pointr,Gyro, Servos und alle metal-metal-noise - Beseitigung von Stoerungen und Glitching,that affect traditional frequency system couldn.

Longer transmission distance (> 2 km) and lower energy consumption
(DSSS coding technology ) offers moreh.Also, no jamming with others in the field of eggn.

Faster response time
2,4 Ghz Systeme bietet schnellere,sensitive controllersg,if based on a standard frequency system were comparingn.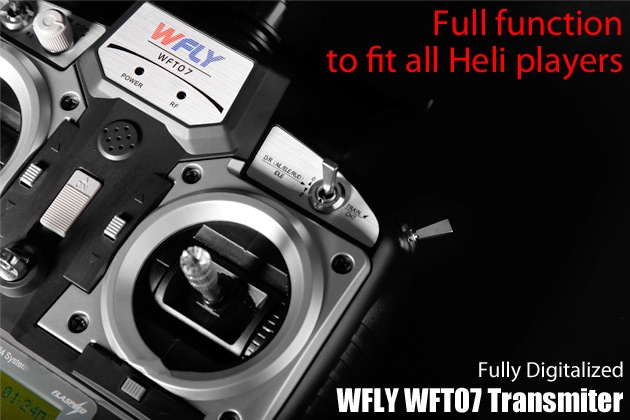 No Frequency Control Required
Ein Hauptmerkmal von 2,4 Ghz Geraete aus einem RC-Modell-Club-Sicht ist,that no frequency control is requiredt.Obviates the Notwendigkeit,any other channel numbers to check that is correctn,before they flyn.No more worries about turning up at a club with the wrong crystal in your Tx.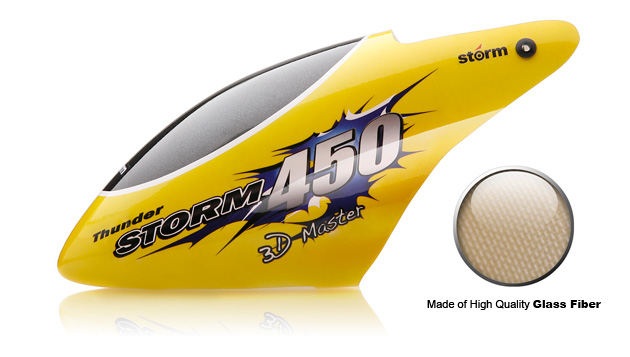 Fiber Glass Canopy
STORM 450 Glass Fiber 2,4 GHz RTF Edition ist with diesem gut aussehenden hohe Qualitaet Fiber Glass Canopy ausgestattet.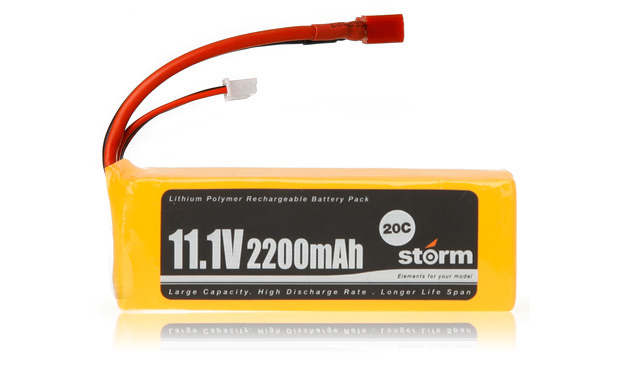 High Power 2200mAh 20C 11.1V storm Li - Po battery
11.1V 2200mAh 20C battery can give you 6-8 minutes of quality Flugzeit,more than enough for any Flugstil!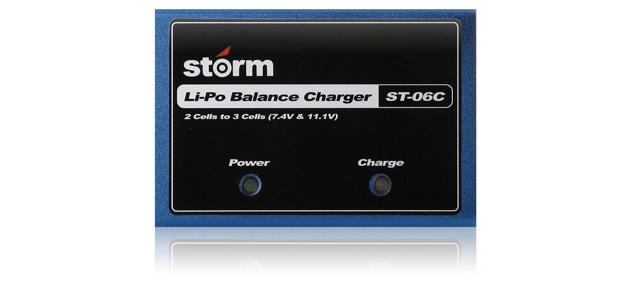 Came with a Li- Po battery charger
Li -Po Charger preparationt,use in the worldwide voltage (100V ~ 240V),we are the right country - Adaptorr,it really is a Pake stoerungsfreiet!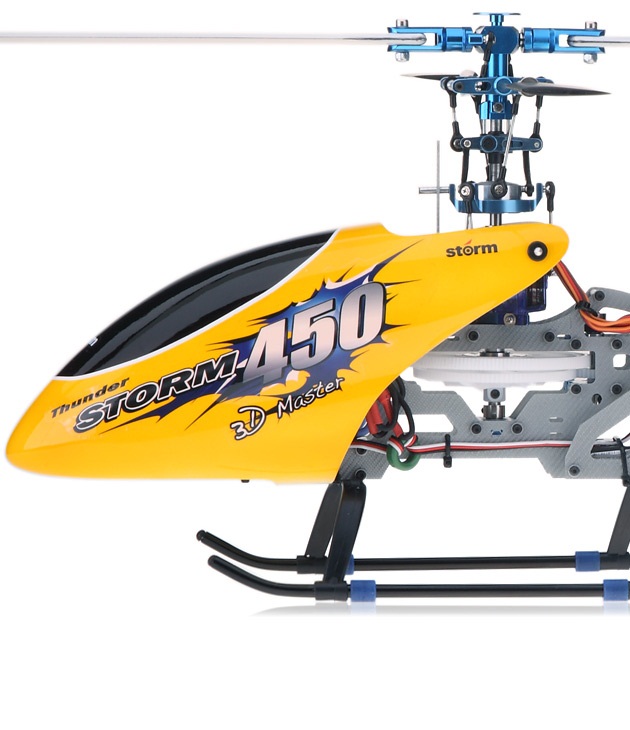 specification
- Mould exact English User Manual
- Length : 660mm
- Height : 230mm
- Main Blade Length : 325mm
- Main rotor diameter : 700mm
-T ail rotor diameter : 150mm
- Weight ( w / o main blade) : 450g
- Flying Weight : Approx , 730 ~ 760g

STORM 450 Glass Fiber Edition contains :
- 100 % pre-assembled helicopter
- WFLY WFT07H 2.4 LCD digital transmitter
- Transmitter manual in a CD - ROM
- Storm 11.1V 2200mAh 20C High Capacity Li -Po battery
- Power adapter
- Li -Po battery charger
- Blade Holder
- Free 1 pair of 3K Carbon Fiber Hauptrotorblaetter
- Free 1 X Training Kit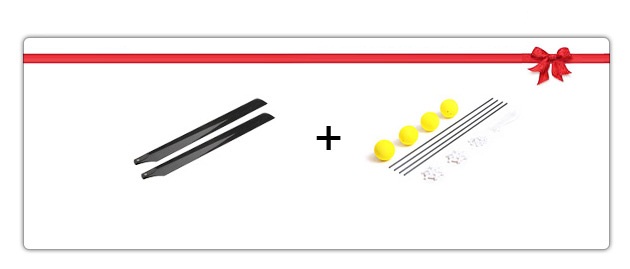 storm 430 Semi -metal
storm 450 Fiber Glass
storm 450 Carbon Fiber
storm 450 3G
engine
3800KV
3800KV
3800KV
3800KV
ESC
30A / Linear BEC
30A / Linear BEC
40A / Switching BEC
40A / Switching BEC
Gyro
Servo ( CCPM )
Storm MS - 90G Servo
0.12 sec / 60 degrees
Storm MS - 90G Servo
0.12 sec / 60 degrees
Storm MS -110G Metal Gears Servo
0.09 s / 60 °
Align DS410 Digital Servo
0.09 s / 60 °
Servo (rudder )
Storm MS - 90G Servo
0.12 sec / 60 degrees
Storm MS -110G Metal Gears Servo
0.09 s / 60 °
Align DS420 Digital Servo
0.06 sec / 60 degrees
Align DS420 Digital Servo
0.06 sec / 60 degrees
radio System
2.4 GHz radio
WFLY 2.4 LCD Transmitter
WFLY 2.4 LCD Transmitter
WFLY 2.4 LCD Transmitter
Body Frame
aluminum
glass fiber
Carbon Fiber
Carbon Fiber
rotorhead
metalplastic
Beste Qualitaet aus aluminum CNC
Beste Qualitaet aus aluminum CNC
Beste Qualitaet aus aluminum CNC
Tail Gear Box
metalplastic
Beste Qualitaet aus aluminum CNC
Beste Qualitaet aus aluminum CNC
Beste Qualitaet aus aluminum CNC
blade
wood
glass fiber
3K Carbon Fiber
3K Carbon Fiber
Main rotor diameter
730mm
730mm
730mm
730mm
stabilizer
plastic
glass fiber
Carbon Fiber
Carbon Fiber
canopy
plastic
glass fiber
glass fiber
glass fiber
price
USD $ 199
USD $ 299
USD $ 349
USD $ 549
performance
Value for Money