CUAV P8 Radio UAV Telemetry Drone Telemetry Flight Controller Data Transmission 60KM One Set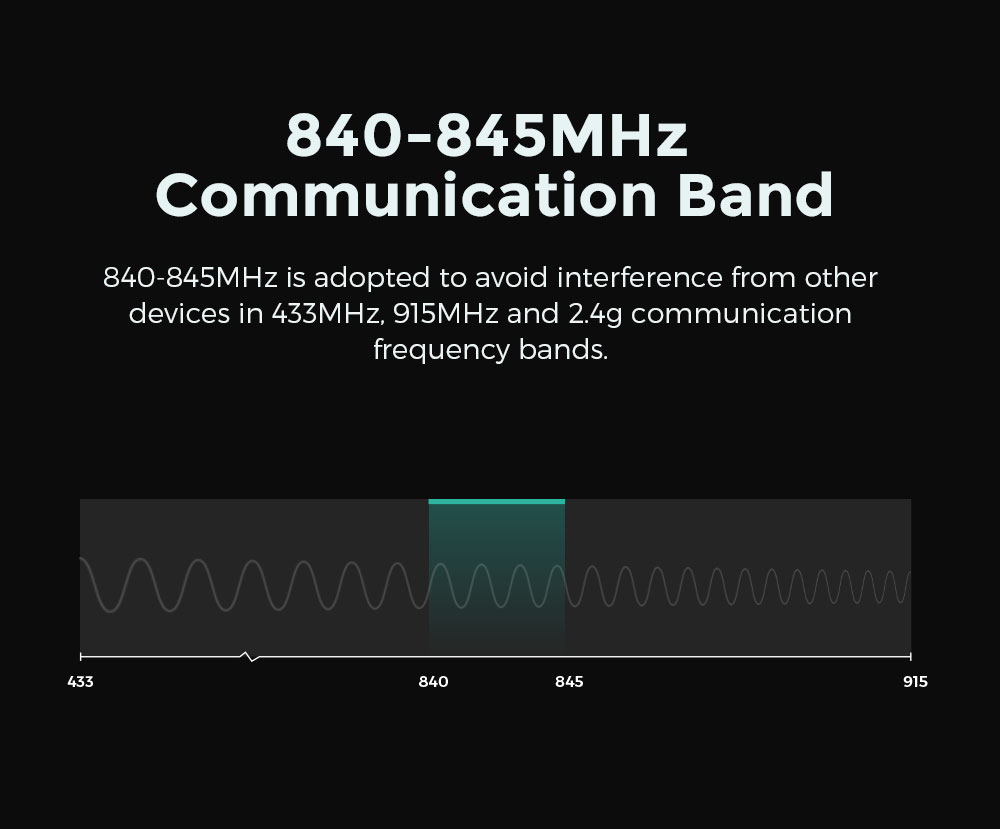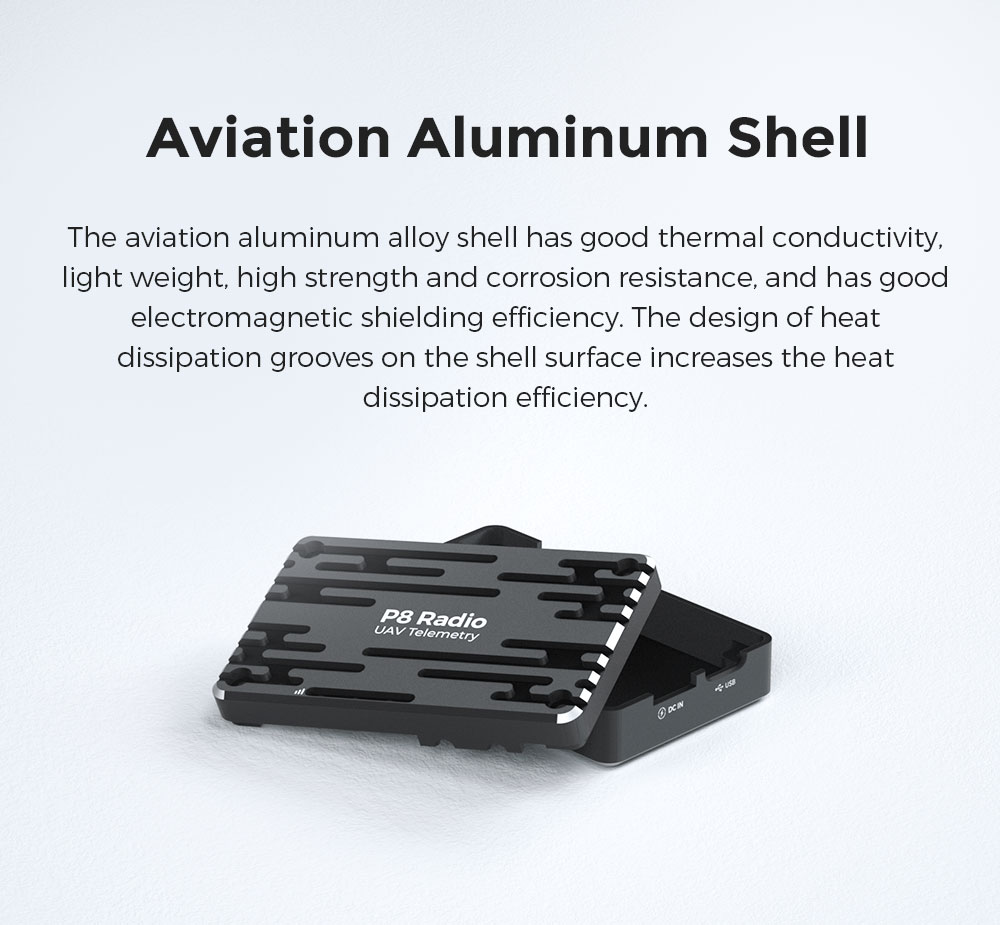 Specifications:
- Working frequency: 840-850MHZ
- Error detection: 32-bit CRC, ARQ
- Working temperature: -40℃ to 85℃
- Antenna gain: 3DBi
- Serial port type: 3.3V for CMOS TTL
- Rate: up to 345kbps
- Working voltage: 12V-60V
- Input current: >2.5A
- Baud rate: 300bps to 230kbps; 57600
- Antenna gain: limit distance: 60km+; reference distance: 40km
- Interface: Antenna: SMA male connector; Serial port: GHR-06V-; SUSB: TYPE-C
- Transmission mode: frequency hopping/fixed frequency, transparent transmission, GMSK, 2GFSK, 4GFSK, QPSK
- Transmitting power: 100mw~1000mw (default 1000mw)
- Forward error correction: Hamming code, BCH, Gray code, Reed-Solomon code, Viterbi
- Power consumption: sleep <1mA, idle <20mA RX: 45~98mATX (peak), 2A
- Sensitivity: -109dBM at 115.2kdps; -108dBm at 172.8kdps; -106dBm at 230.4kbps
- Working mode: point-to-point, point-to-multipoint, relay mode
- Weight: P8 module 55g / 0.12 lb, antenna 31g / 0.07 lb
- Size: 65 x 40 x 16.5mm/2.6 x 1.6 x 0.6"

Package Included (One Set):
- 2 x P8 Modules
- 2 x 840MHz Antennas
- 1 x V5/X7 Series Data Cable 25cm/9.8"
- 1 x For Pixhack Data Cable 25cm/9.8"
- 1 x XT30 Single-Ended Power Cable 25cm/9.8"
- 1 x XT30-XT60 Power Cable 25cm/9.8"
- 1 x Type-C Cable

Note:
- Battery is not included.
- Other items pictured are not included in the package, for demonstration purposes only. Thank you for your understanding!