IPC1600 Plus 3.5 Inch IP CCTV Tester Monitor CVBS Camera ONVIF H.265 4K PTZ WIFI 12V Output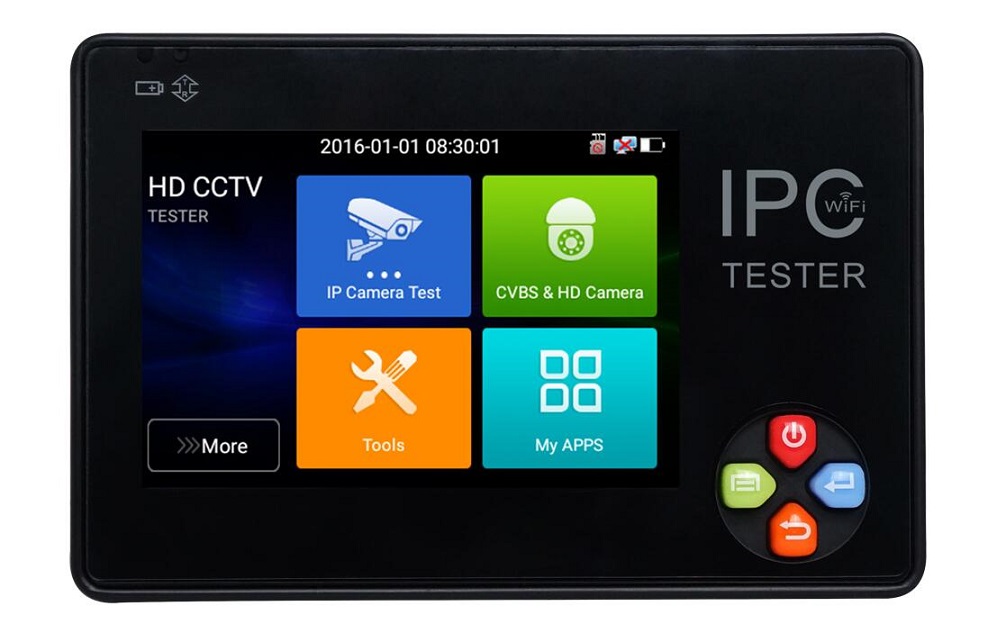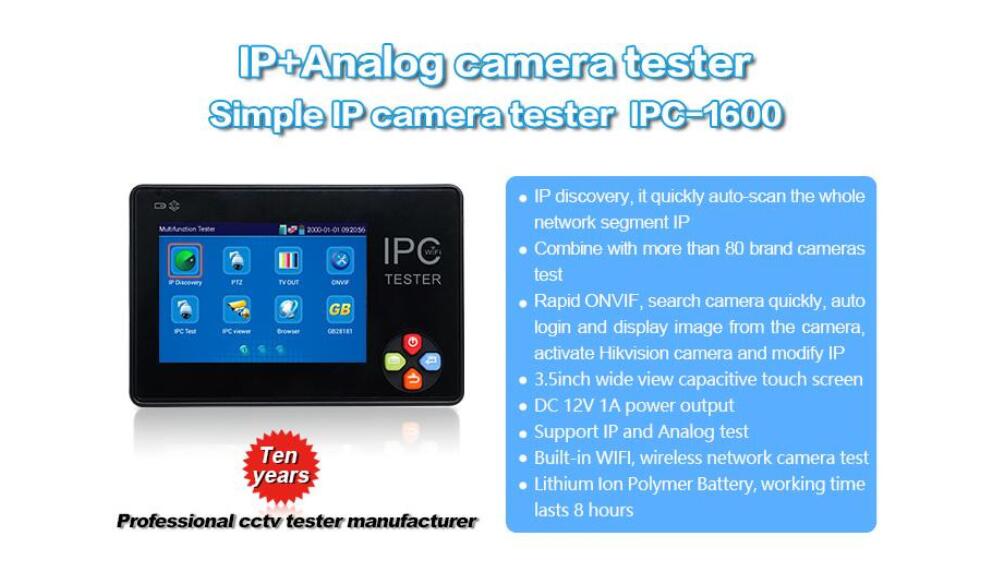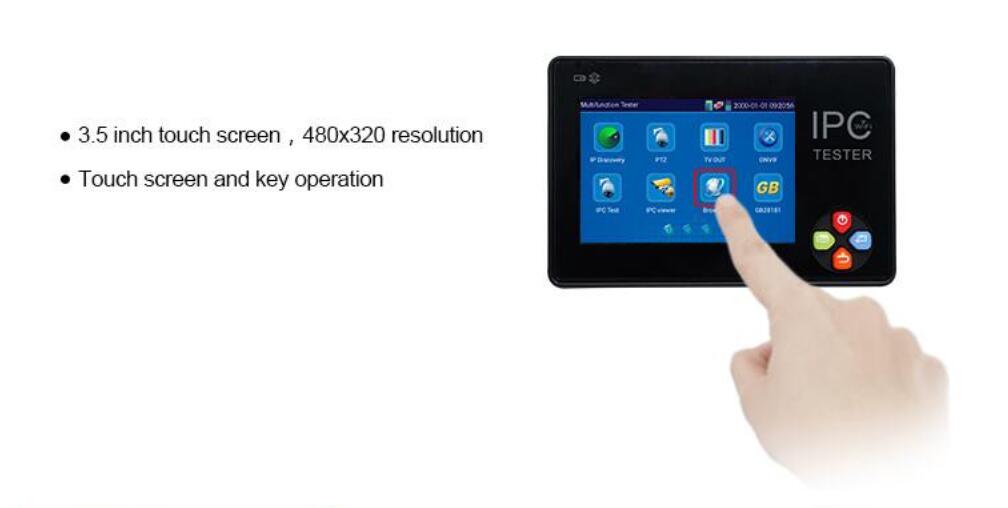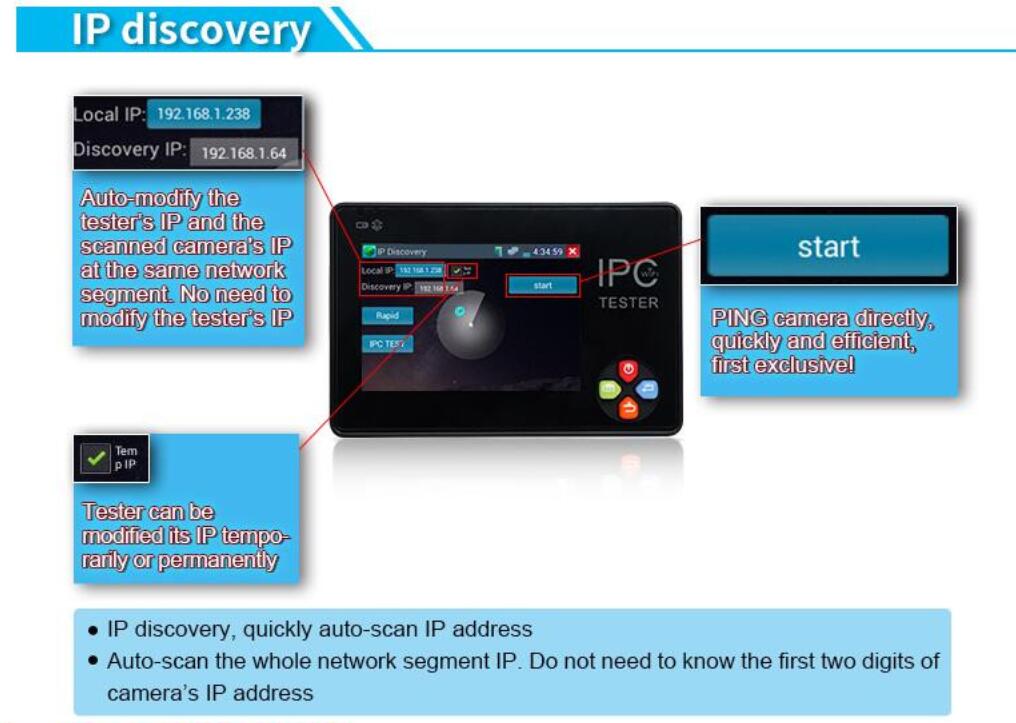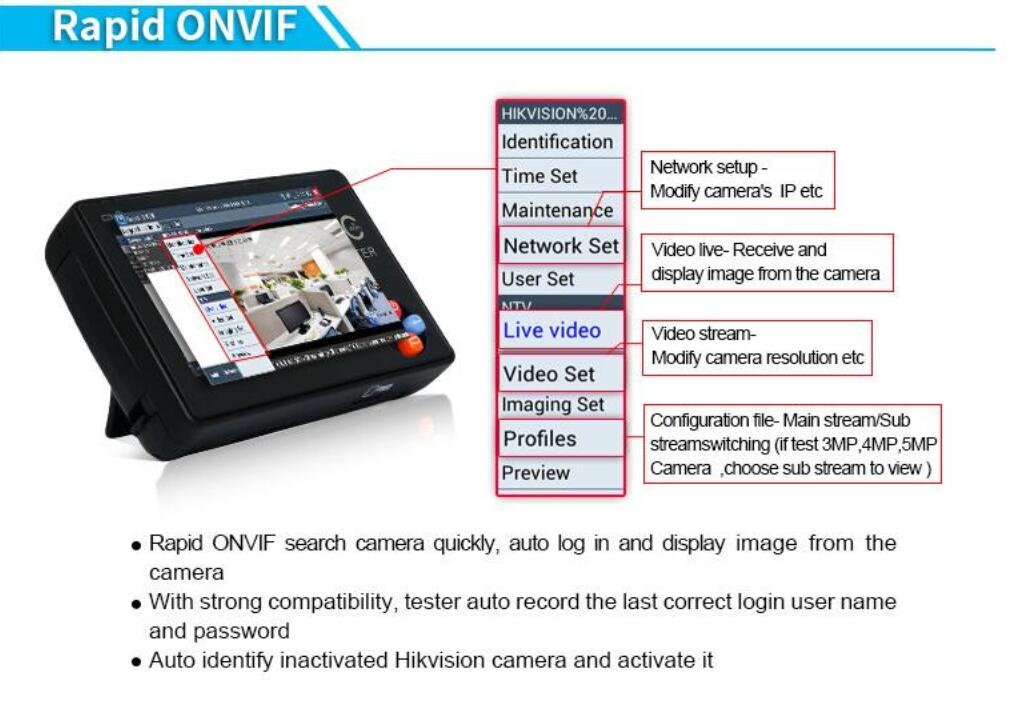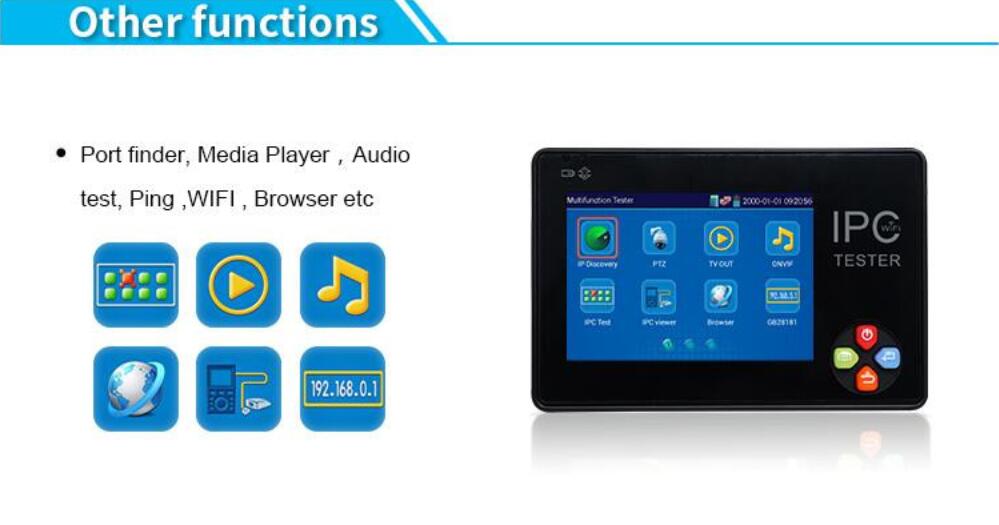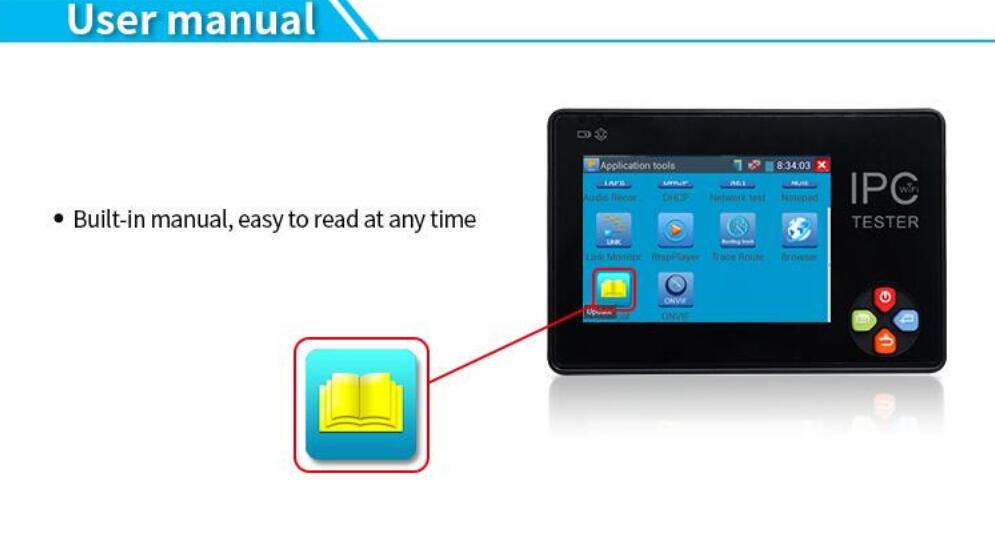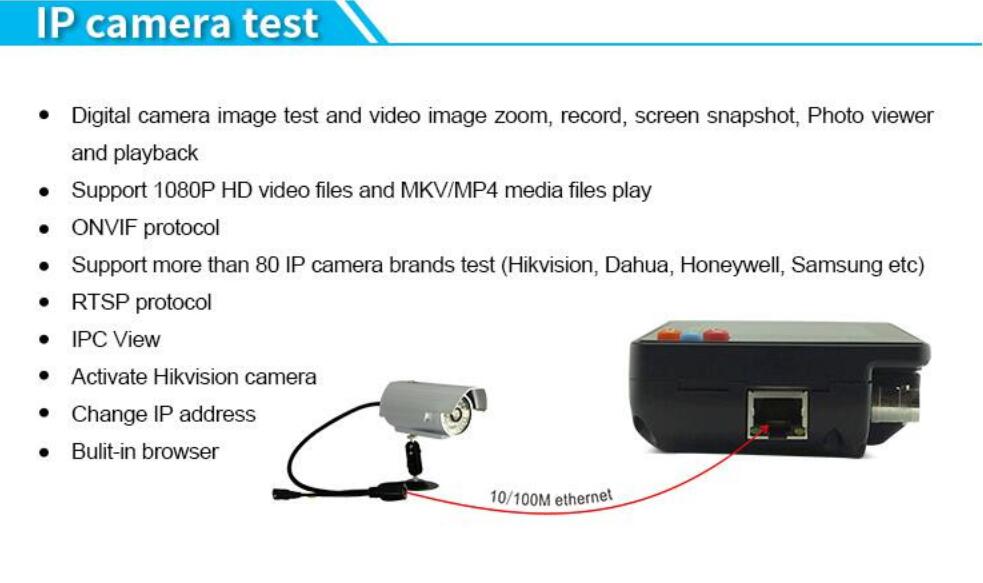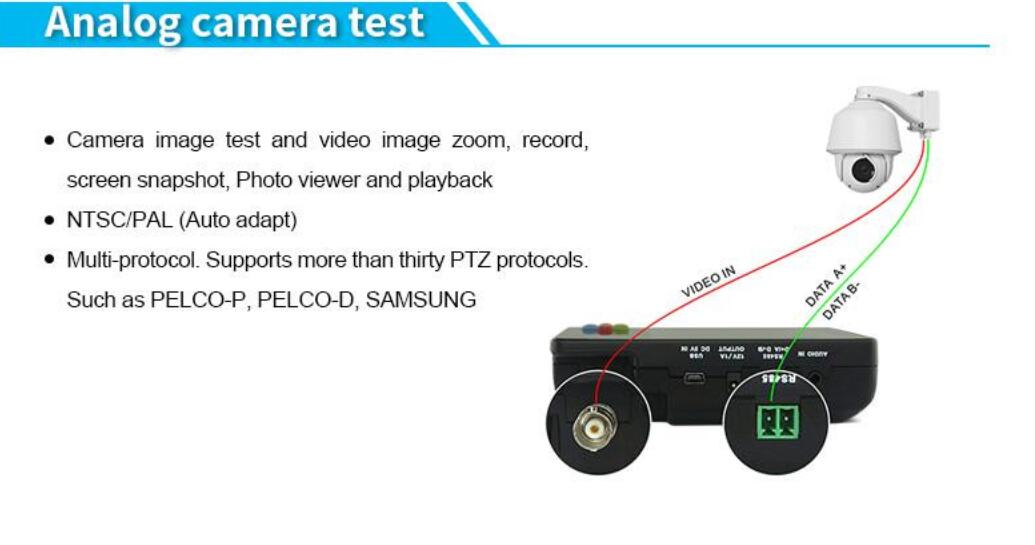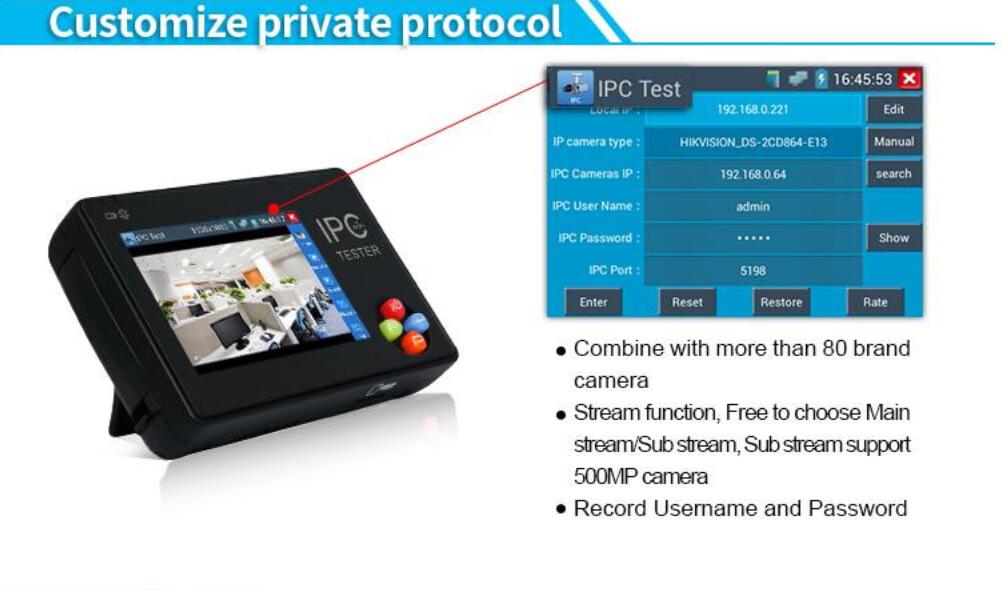 Product Description:
- Model:IPC-1600 plus updated model
- IP Camera Tester 3.5" IP CCTV tester monitor Anlog camera+IPC camera testing PTZ control IP scan
- Support H.265 (2048x1536). 4K(4096x2160) H.264 camera testing
- Double show:IP+CVBS at same time
- New system:Android system. It can be installed app/apk file.
- Wrist IP camera tester/Touch screen3.5 Wide angle screen display,480*320 Resolution/built in WIFI/Compatible with more than 80 - camera models test, such as Dahua,HIKVISION,and ACTI /Mobile apps of the IP camera/12V 1A power output

Specification:
- Screen display:3.5 inch,HD IPS capacitive touch screen,resolution:480x320
- Network port:10/100M adaptive,RJ45
- WiFi:Built-in
- H.265 mainstream test:Hardware decoding,support H.265 camera image test via main
- Dual window test:network and analog camera test at the same time
- IP camera test:ONVIF(with PTZ control),ACTi,Dahua IPC-
- IP discovery:Auto-scan the whole network segment camera IP
- Rapid ONVIF:Search camera quickly,auto log in and display image from the camera,active Hikvision camera.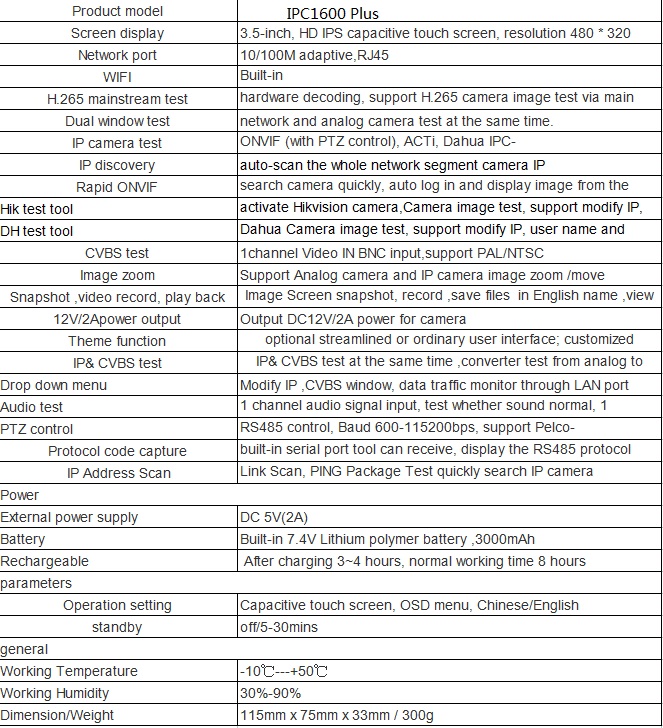 Package List:
- 1 x IPC1600 Plus Tester Monitor